Mitteldeutschen Eisenbahn, a daughter company of DB Cargo Deutschland and VTG Rail Logistics, has taken delivery of its first EuroDual locomotive. 159 225 is leased from ELP. On 13.04.2021 the locomotive was handed over to MEG.
On 15.04.2021 Marcel Grauke could portray the machine in Taucha near Hohenmölsen (DE), with a coal train from Buna to Wählitz: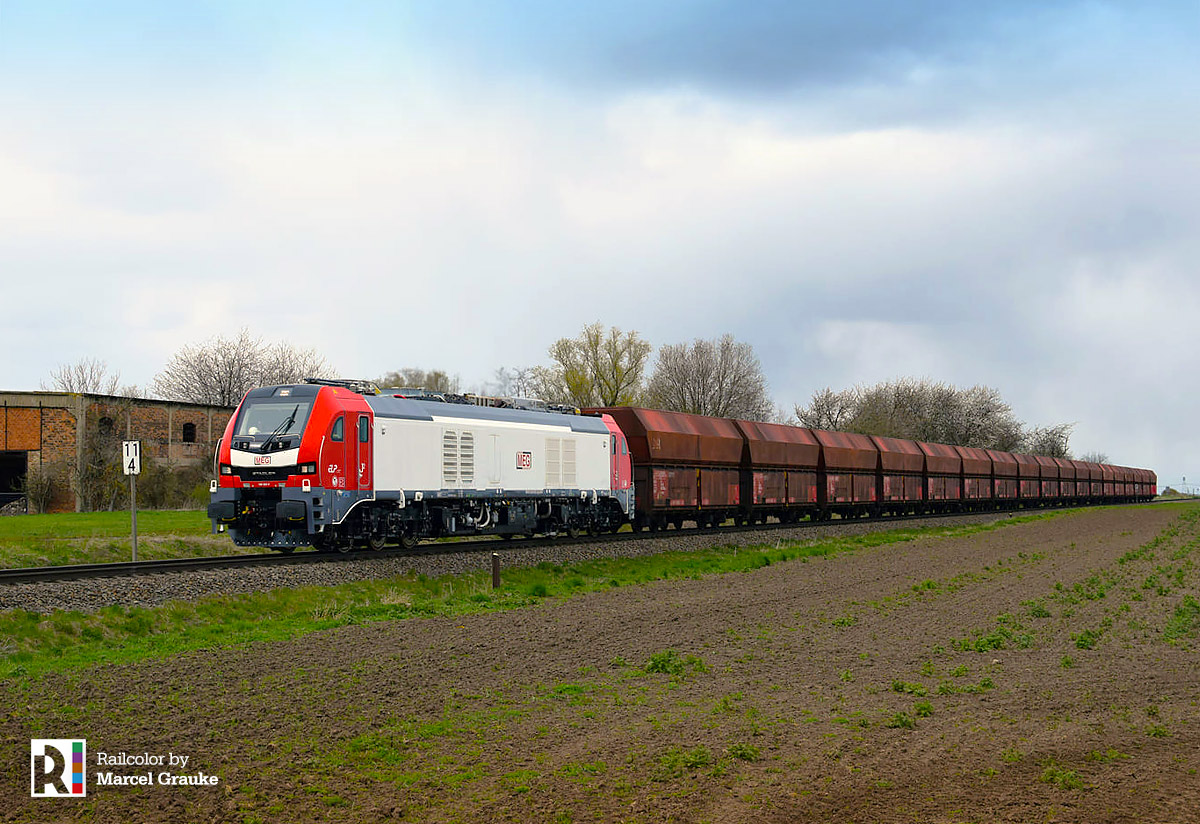 MEG is the eleventh operator served by ELP. More locomotives will follow. 159 225 is, like all EuroDuals for ELP so far, painted in white. 'traffic' grey and 'traffic' red stickers give the locomotive a design that links it DB Cargo Deutschland standard design.