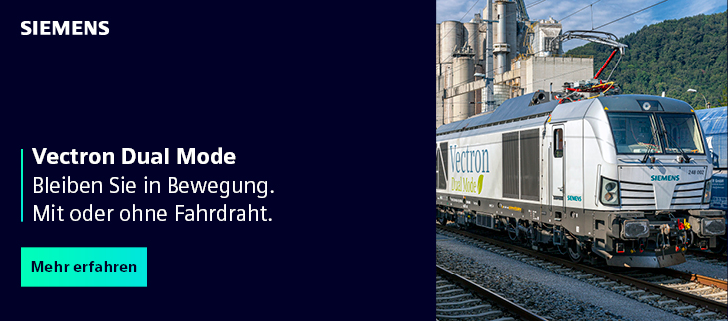 Today Danske Statsbaner (DSB) has announced that it will be delivering at least 100 Coradia Stream  EMUs from French manufacturer Alstom. The new fleet is expected to become the backbone of passenger traffic and is scheduled to start arriving in Denmark in 2024.
The purchase of one hundred new electric train sets is the largest investment in DSB's history, and the total investment amounts to more than EUR 2.7 billion, including maintenance. According to DSB, the tender which was planned back in 2014 had a specific focus on an established and tested product platform.  The first of the new electric train sets will be delivered in 2024 and the last in 2029.
The agreement must be approved by Denmark's Parliamentary Finance Committee before it can enter into force.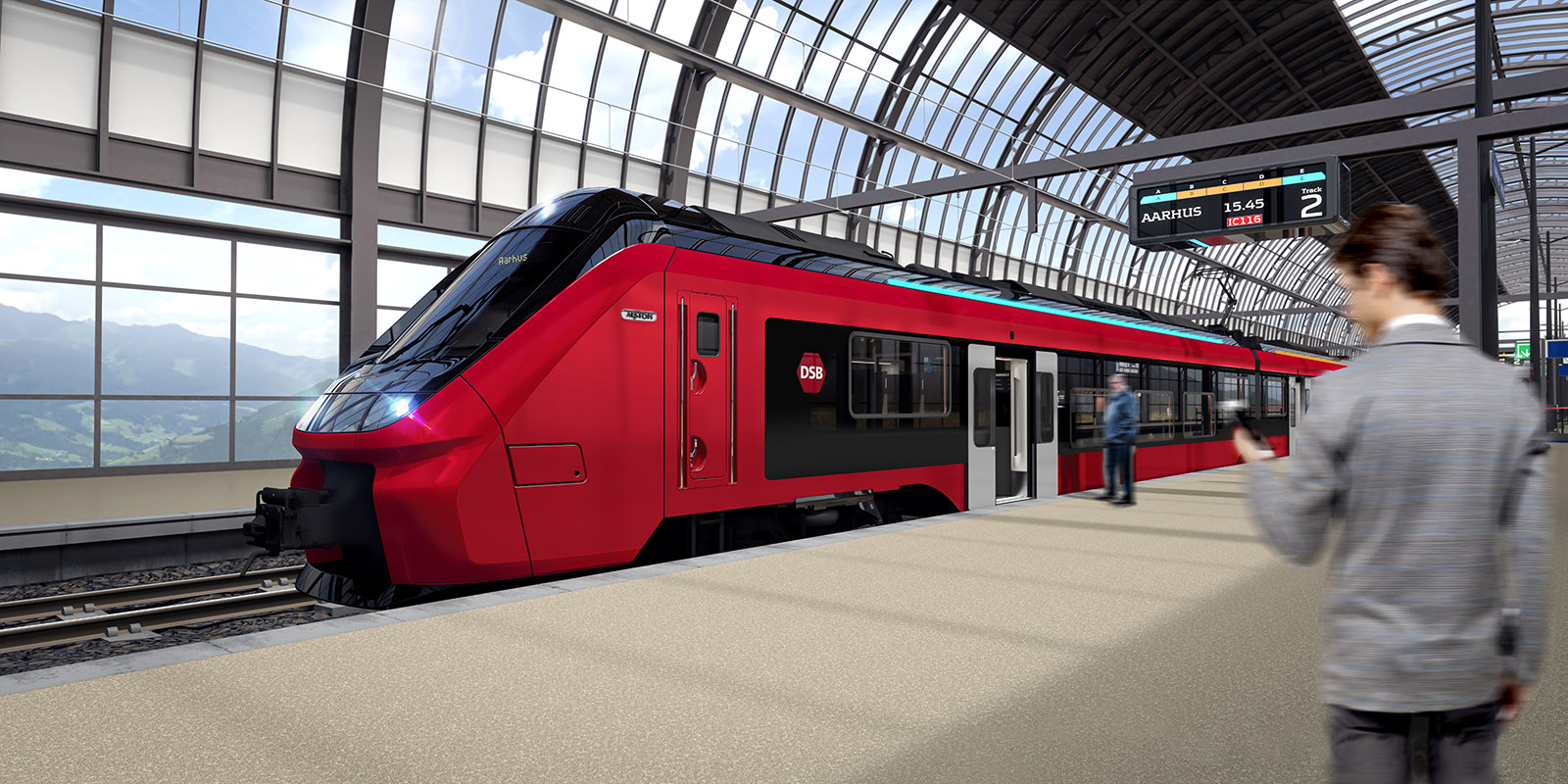 "It is a historic day for DSB and for public transport in Denmark. With the order of new electric train sets, we can look forward to retiring the aging diesel-powered trains within a short number of years. In about 3.5 years, the first electric train sets will be delivered, and customers can look forward to a more efficient train operation with good comfort and higher punctuality, " – Peter Schütze, Chairman of the Board of DSB
While a total of 100 trainsets have been ordered, DSB expects that as many as 150 will be acquired eventually.
Coradia Stream DSB

The new electric trains are based on Alstom's Coradia Stream platform and the solution for DSB is very similar to the ICNG project in the  Netherlands. Curiously, for DSB, Alstom suggests a very different cab design: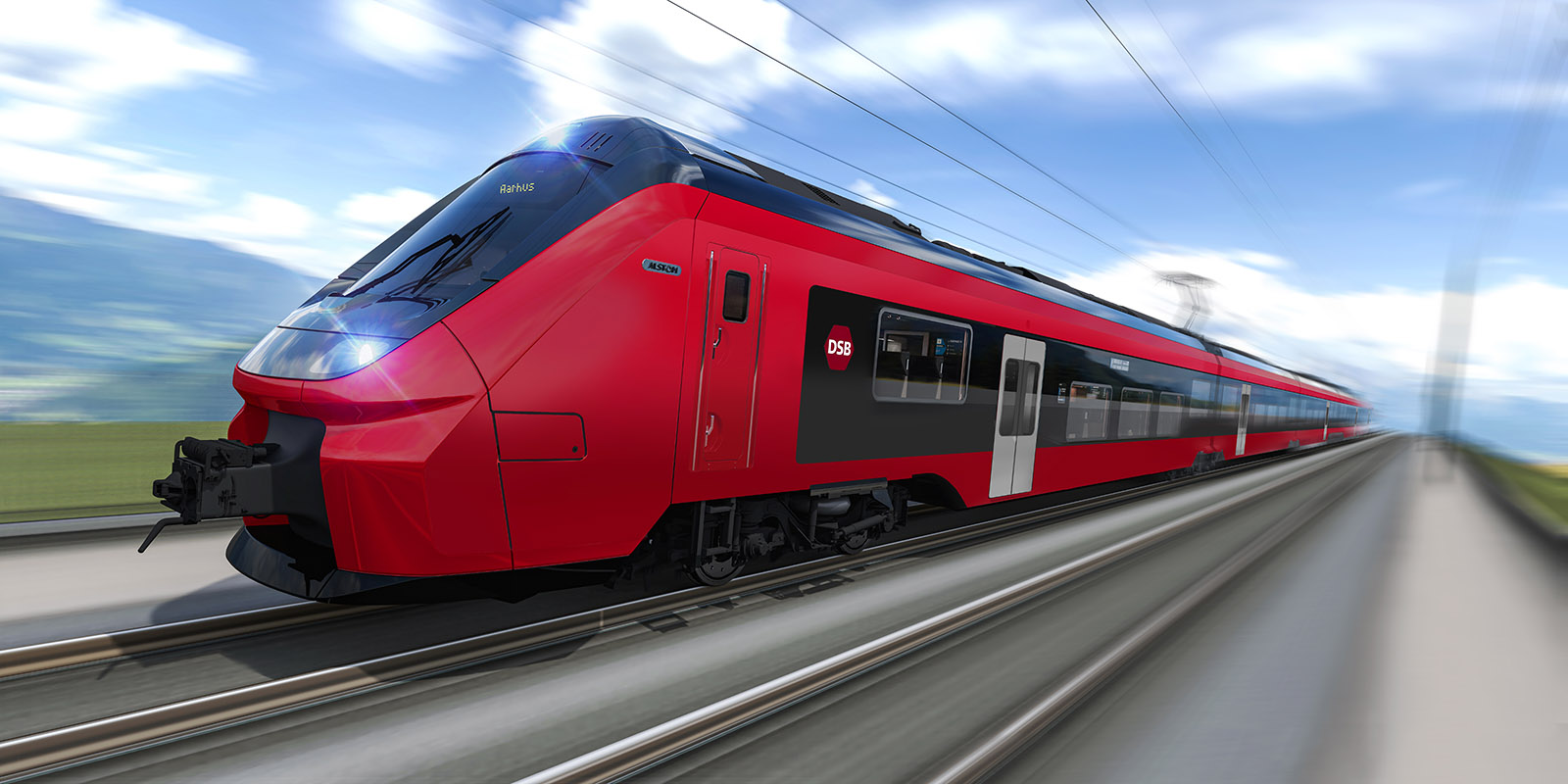 Technical specifications:
Top speed: 200  km/h;
Acceleration:  1,2 m/s2 (from 0 to 70 km/h);
Power output: 5.9 MW (!);
Wheelset arrangement: 

Bo'2'2'Bo'+Bo'2'Bo';

Power system: 25 kV / 50 Hz AC;
Consist: 5 cars;
Capacity: 300 passengers (including 2 wheelchair spaces);
Doors per train: 5;
Toilets: 2 standart + 1 multifunction;
Bicycle capacity: 12;
Number of flex areas: 2;
Length: 109.4 m;
Height: 4.2 m;
Train control systems: ETCS BL 3, STM ZUB 123.
Interior
White doors from the outside and red from the inside are part of the spacious, one-floor interior of these trains. Check out the impressions below to get a better understanding of what these trains will look from the inside:
Maintenance in Copenhagen and Aarhus
As part of the offer, Alstom will be responsible for maintaining the electric train sets. In order to be able to service and maintain the new trains of the future, DSB is in the process of building two new workshops in Aarhus and Copenhagen. The workshops will be 100 percent dedicated to the new train sets and be certified to the highest possible environmental standards.
Video
Note that the video includes the 'standard' Coradia Stream exterior.
A needed upgrade (in red)

The fleet is set to become the backbone of intercity and regional traffic between Eastern and Western Denmark. Thus, the EMUs will be replacing the currently aging IC3, IR4, and IC4 trains that are in service for DSB. Coincidentally, today a first Litra ER trainset was released in public with an all-red livery. It is expected that more trains from the series will follow soon.