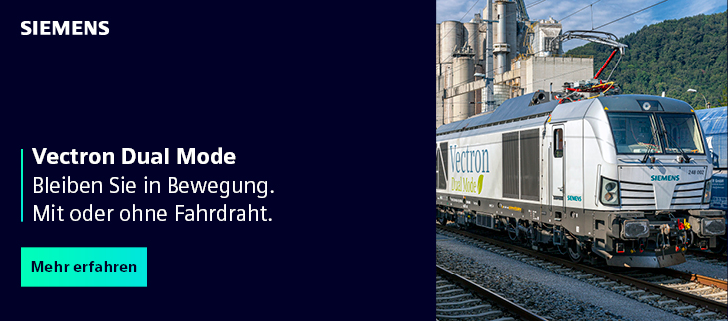 09.03.2021 marked the first test run of an ETR 104 "Pop" EMU between Foggia and Bari Centrale station. The trail journey featured stops at all the intermediate locations in order to simulate commercial use. Entry into service will soon be carried out on behalf of Trenitalia in Italy's Apulia region.
Original text and pictures by Giorgio Iannelli. Check out his Flickr page for more train pictures from Italy.

Namely, ETR 104 066 was used for the tests – a 4-car EMU that was transferred in the recent days from Alstom's plant in Savigliano stand to Trenitalia's workshop in Foggia. It was outshopped together with a three-car unit (ETR 103 031) which was bound to Pescara as itis intended for the Abruzzo region.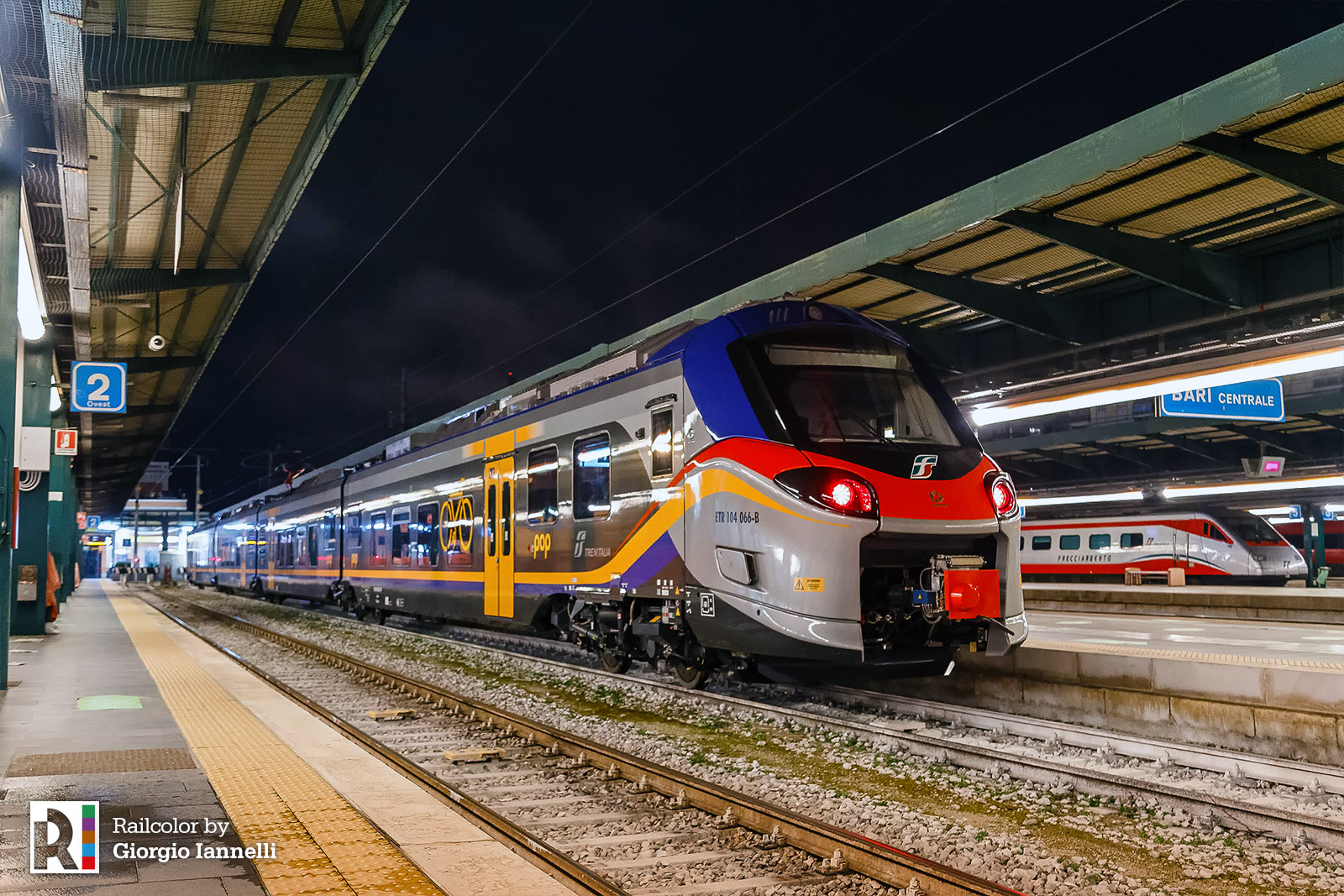 About Apulia's regional rolling stock renewal
The order signed between Italy's Puglia Region and Trenitalia, guaranteed the supply of a fleet of 50 ETR 104 "Pop" 4-car EMUs financed as follows:
22x trainsets purchased by Trenitalia with self-financing.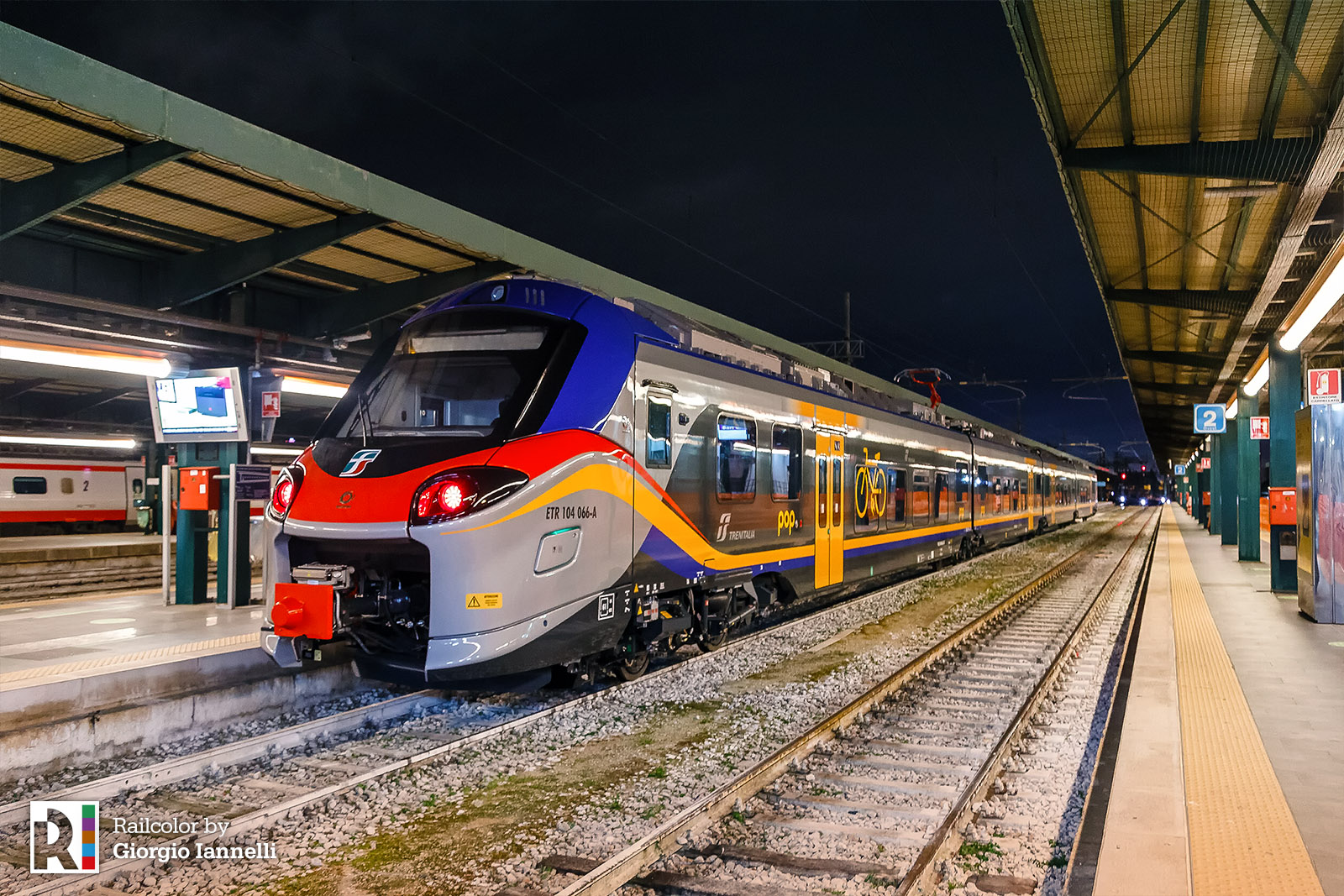 The fleet renewal of Trenitalia's regional rolling stock for Apulia will be completed with the supply of four ETR421 "Rock" double-deck four-car EMUs by Hitachi Rail Italia. These were ordered following the regional funding approved by the Regional Council on January 2020, in addition to the three ETR 324 "Jazz" four-car EMUs that entered service in February 2019.