It is that special time again when the general public can express its personal preference for an upcoming train fleet livery design. In this case, votes are being accepted for the livery design of the upcoming CAF Confort 200 fleet of SNCF.
With delivery expected between 2023 and 2026, SNCF and the French Ministry of Transportation are putting a focus on the exterior design of the trains with four different options to choose from: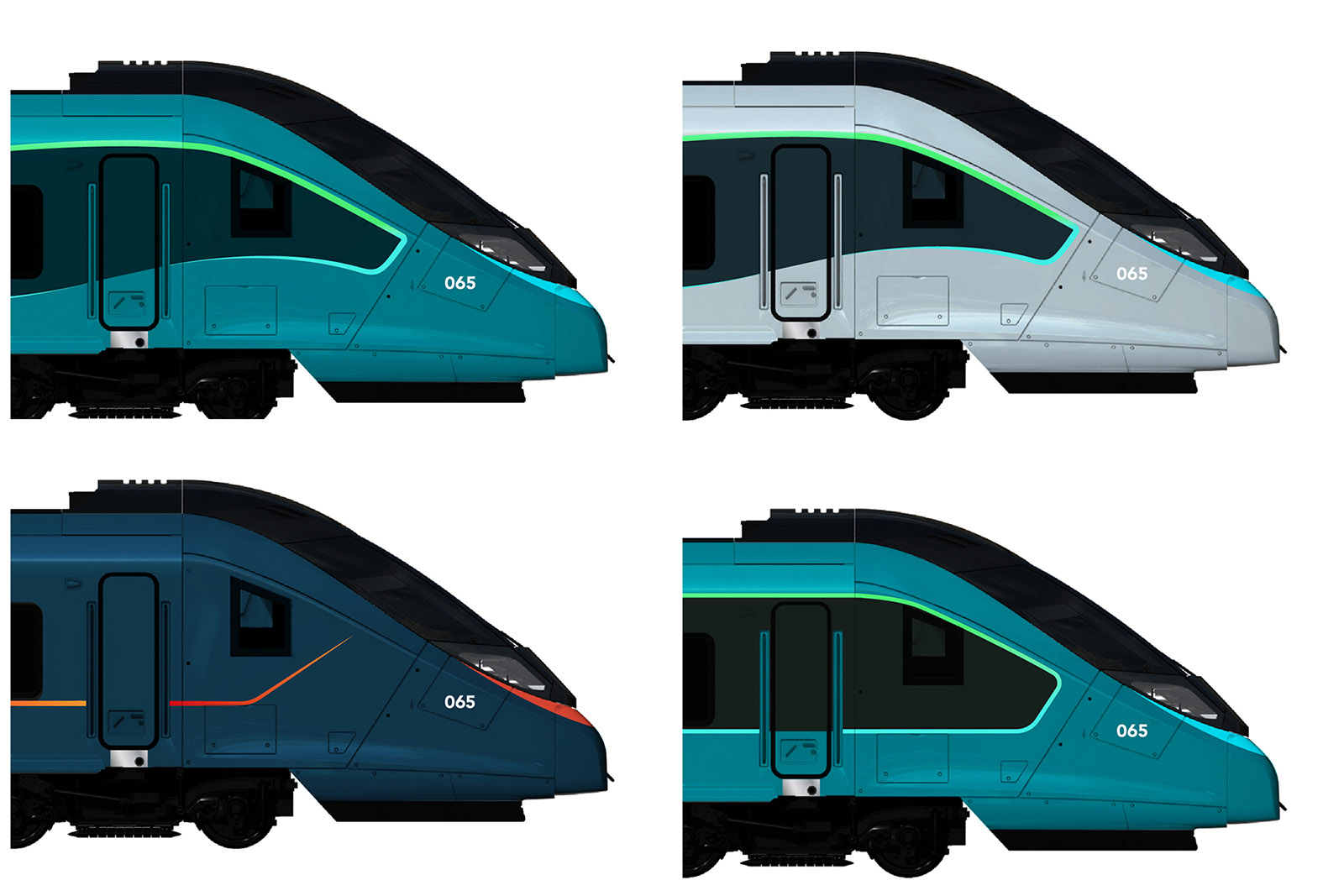 Featuring two teal variants, a light, and a dark scheme, the livery proposals have been developed by the Avant-Première agency from Lyon (FR). They are available for detailed viewing and public voting on this link. Have you made your choice yet? Hurry as the voting will be closed on 07.02.2021.
About the project
Back in 2019, CAF was awarded the contract for the delivery of rolling stock for SNCF's TET lines Paris-Clermont-Ferrand and Paris-Limoges-Toulouse. These 28 CAF Confort 200 trainsets are valued at EUR 800 million (associated maintenance system included) and will be replacing the iconic Corail trains. For further information, visit our article below:
[FR / Expert] CAF long distance trains for SNCF – background information