Following the introduction of its 'Plus' variants, today Siemens unveils another member of its latest single-deck EMU family. The Mireo Smart is a standardized product aiming for attractive pricing and faster delivery.
We've seen this before. Siemens first applied a similar marketing strategy to its Vectron locomotives and this is how the Smartron was born in early 2018. Now, its rising EMU star, the Mireo design, benefits from a similar standardized approach, resulting in lower pricing and faster turnaround time. More specifically, an 18 month period from order to entry into service has been set, with sales will being done on a fixed term.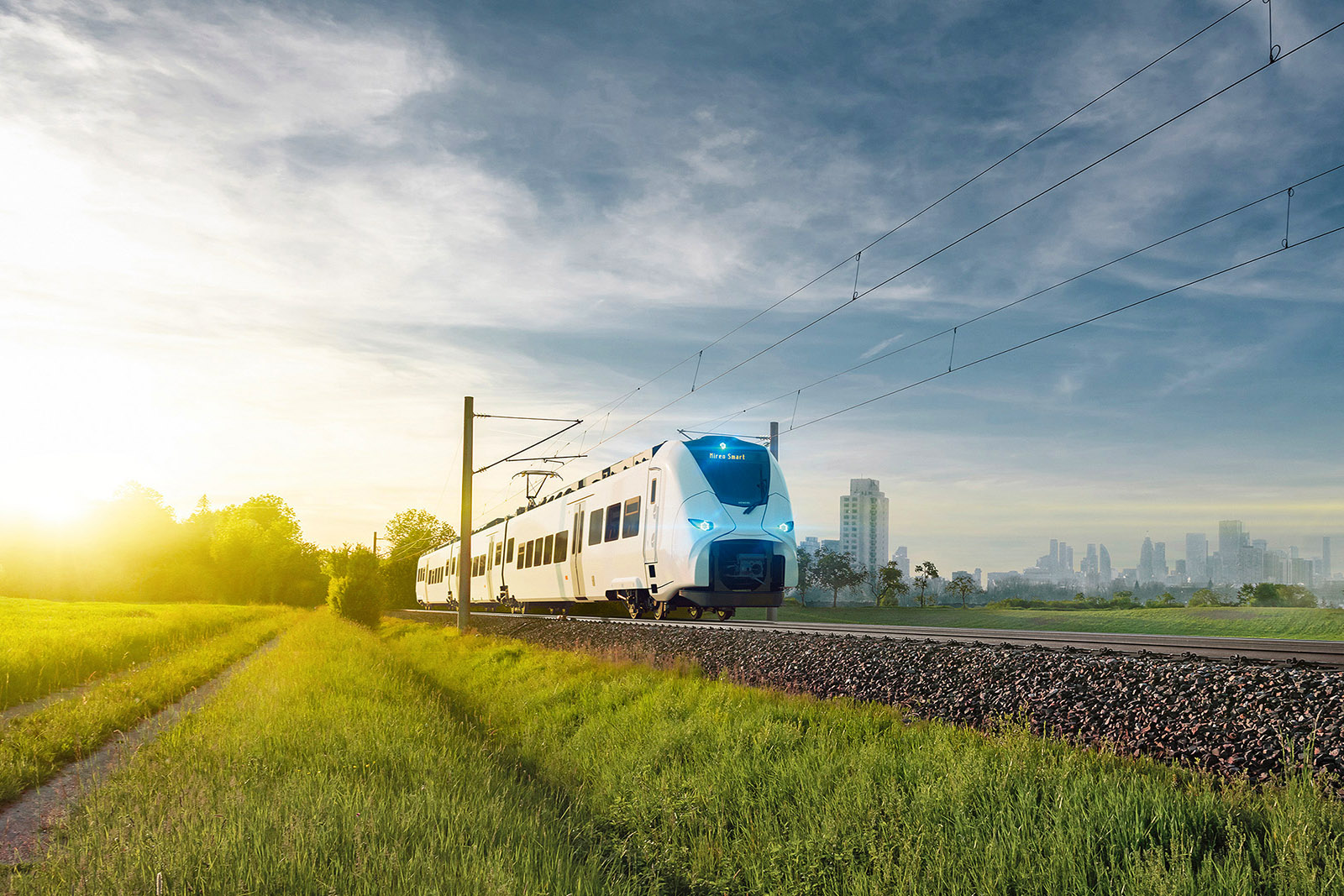 Technical specifications
In its press-release, Siemens refers to the following configuration for its Mireo Smart:
Consist: three cars;
Length: 69.8 m;
Power system: 15 kV AC, 16.67 Hz
Power output: 2600 kW;
Top speed: 160 km/h;
Multiple mode compatibility: Mireo, Deisro HC (up to 4 units);
Entry areas: 4 per train on both sides;
Capacity: 214 seats (incl. 12 in First class);
Bicycle parking spaces: 21;
Areas for wheelchairs: 2;
Number of toilets: 1.
The trains will be also equipped with ETCS, air conditioning, internet service, passenger information displays, large TFT monitors in the entry areas, and full security surveillance. Remarkable: The official renders reveal an all-white trainset. It is likely that this base color will remain set as a standard, similar to the 'Capri blue' of the Smartron.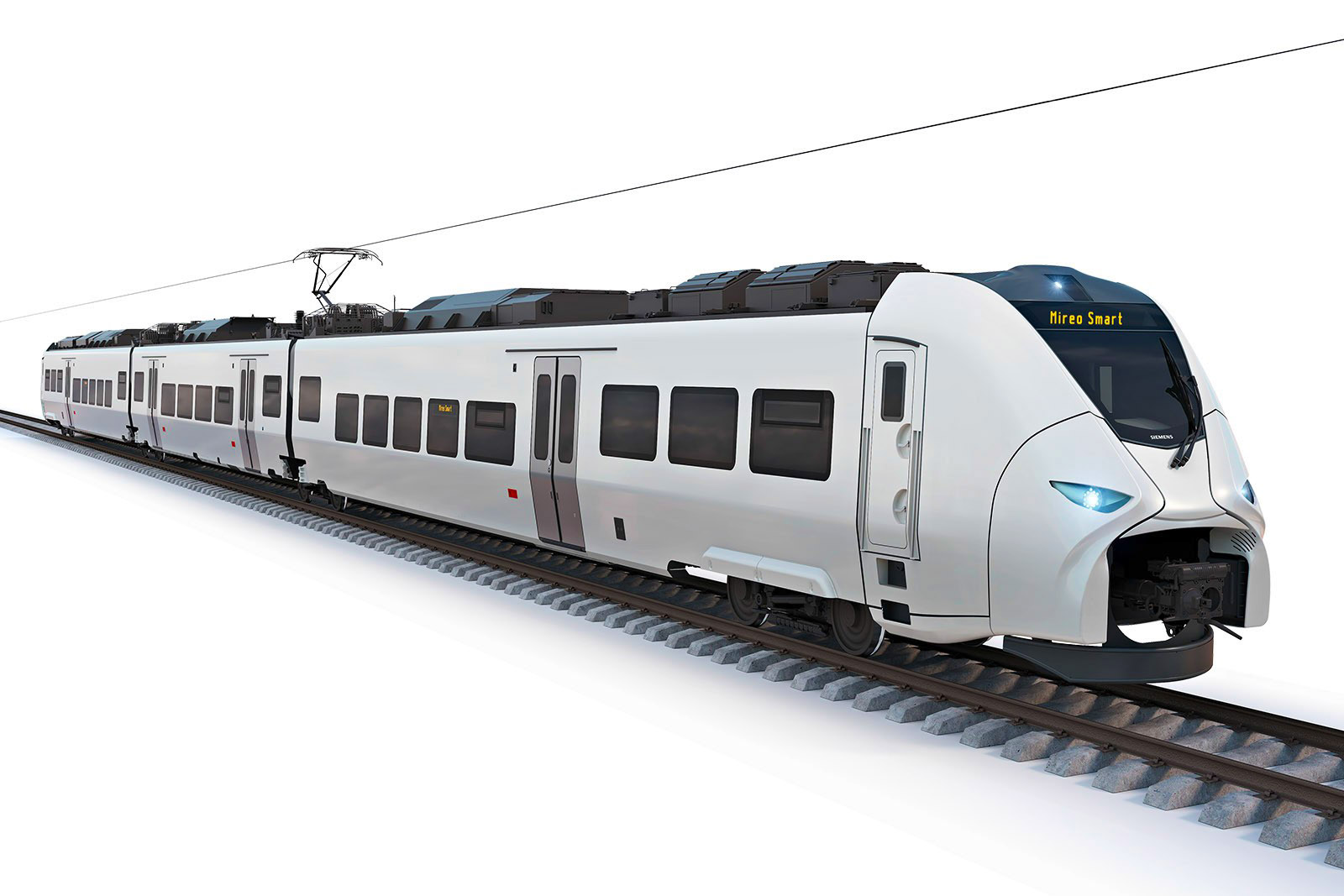 Possible upgrades
At the same time, the manufacturer also mentions that this 'base' configuration can be flexibly expanded in terms of capacity. Additionally, spare parts and maintenance packages, as well as service contracts, can be ordered along with the trains.
More Mireo options
There is a clear ongoing diversification in Siemens' Mireo platform. Recently, Railcolor News presented the Mireo Plus – a modular product aimed at operators looking for hybrid solutions on two levels. Read more about it in our Expert article below:
[DE / Expert] Siemens' Mireo Plus: Two alternatives to electrification