Up til now, Railcolor News has brought up Captrain's transformation of Bitracs and Euro 4000s. Now its time for the operator's TRAXX DCs for Iberian broad gauge! Let's have a look:

Railcolor thanks Ramiro Ordobas Faro for his photo contribution. Check out his YouTube channel – Aragon Rail – for more train videos form Spain.
The first of a total of three TRAXX DC electrics of Captrain España has recently undergone the familiar "lime" transformation, following the branding guidelines of the operator: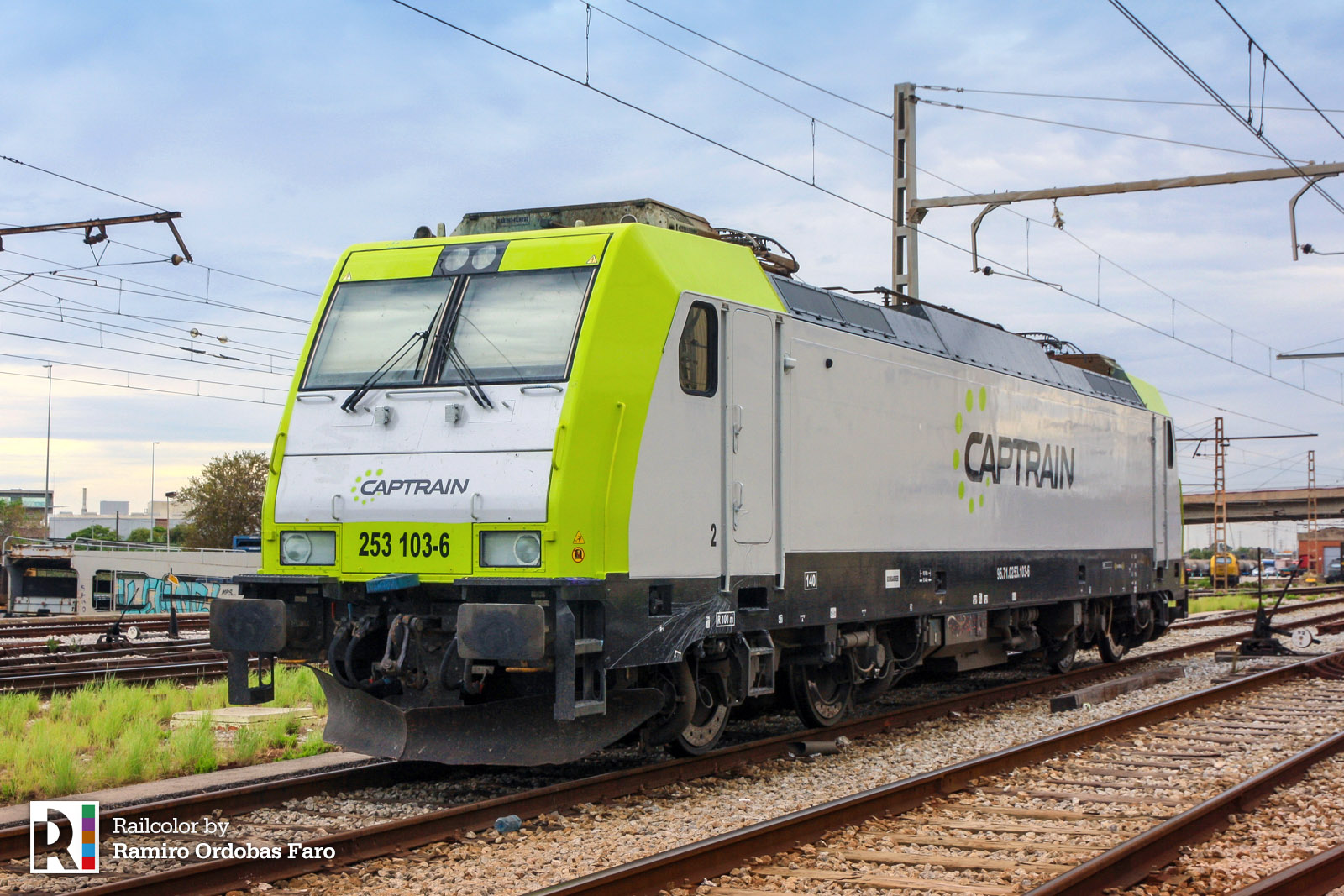 About 253 103
Model: Bombardier TRAXX F140 DC;
Works number: Bombardier Vado Ligure no. 8259;
Year built: 2009;
Track gauge: 1,668 mm.
Remarkable: On its sides, the locomotive sports number 95 71 0253 103-6 – not an modern NVR-number, but one based on a older Spanish system. An electric locomotive should ofcourse have a number that starts with 91.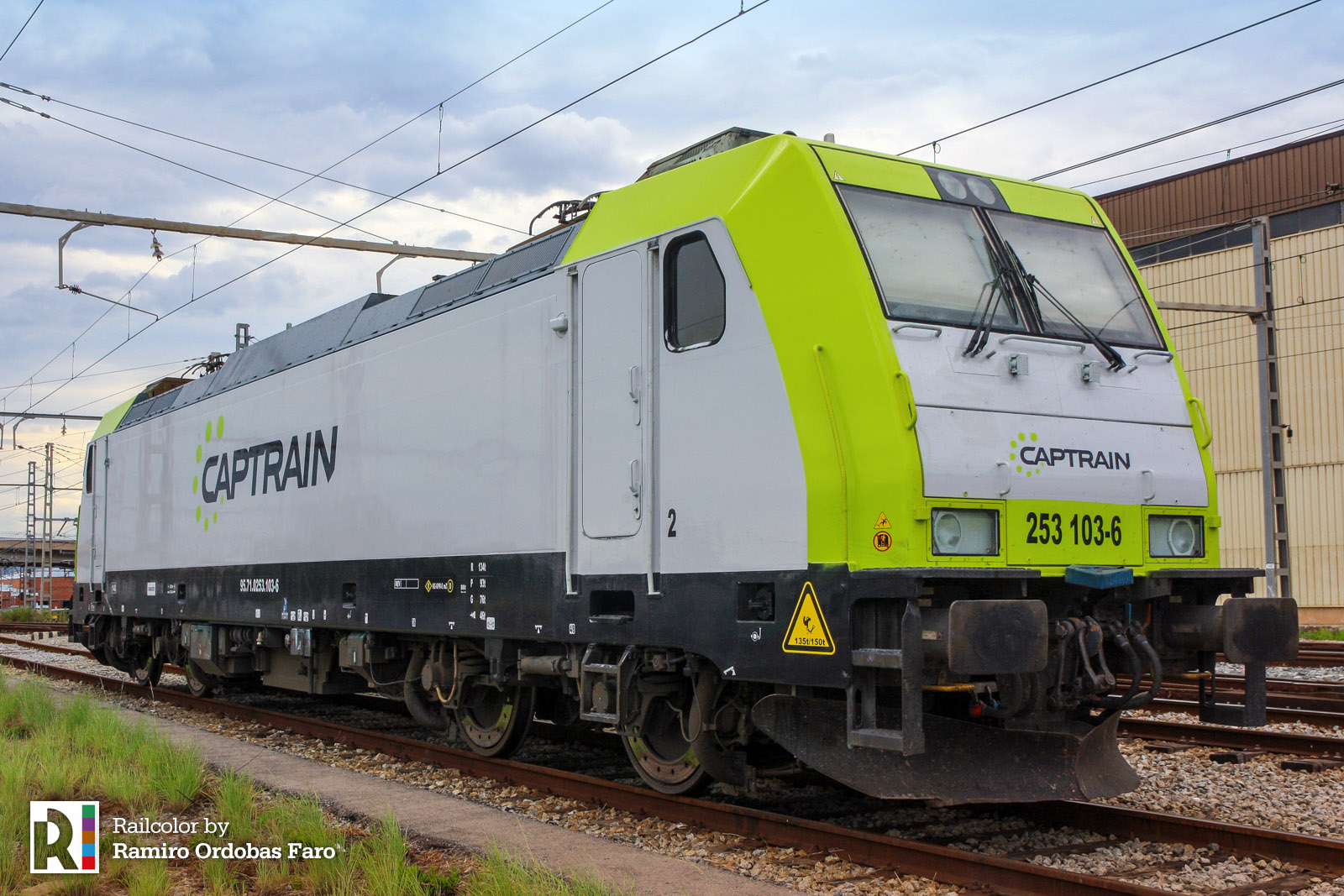 Captain has three such locomotives in its fleet: S/253 101, 102, and 103 – all originally delivered in blue/light grey of Comsa rail transport. In 2013, SNCF Geodis took a 25% stake in Comsa. Eventually, all shares were bought by the French and the company became the Spanish department of the Captrain Group, a.k.a. Captrain España.

The TRAXX DC3 – all customers and configurations
For a complete overview of all the colorful TRAXX DC locomotives both in Spain and throughout entire Europe, check out our Expert special below:
[Data] Bombardier TRAXX DC – all customers and configurations