A 265-meter long, 11-car Pendolino EMU by Avanti West Coast got a pride livery, yes the whole train, and it is operated by an all LGBTQ+ crew. Look at those colors!
UK's West Coast Main Line passenger operator, Avanti West Coast, planned to support various LGBTQ+ events before the Covid-19 paralyzed progress across the world. Now, it has returned to the idea – with an Pendolino in full pride design. Its purpose is to celebrate the diversity of the communities it serves. Unit 390 119 was chosen to become probably the most colorful train on the British isles: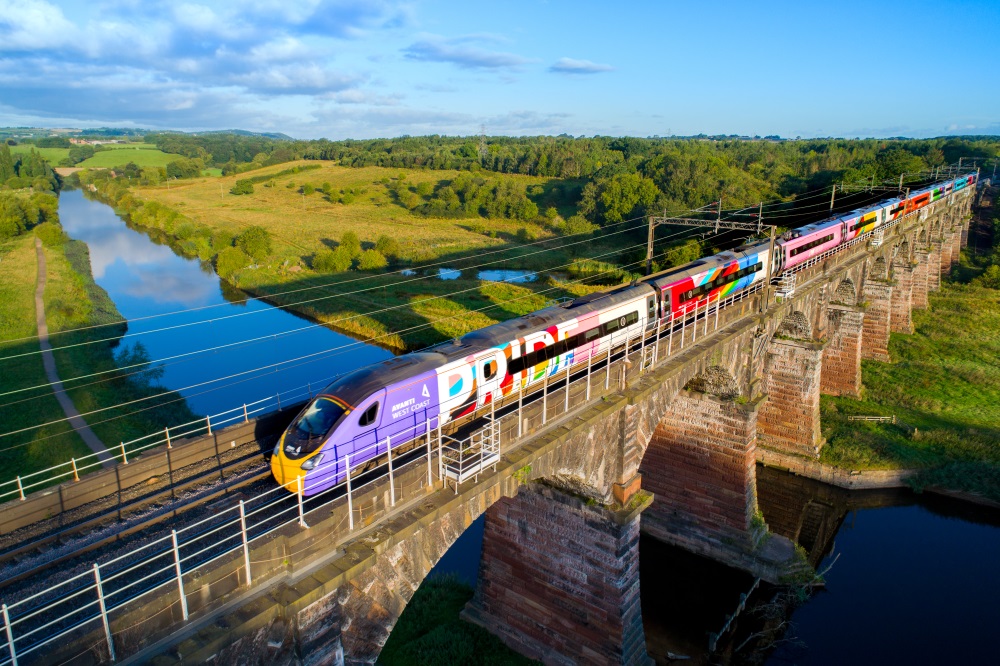 Inside, the train offers posters and literature to educate passengers on the various topics that concern the LGBTQ+ community.
Interestingly enough, this livery will become a permanent one in the AWC fleet and the community will now vote for a name, which is expected to be announced in October.