The Czech capital is planning to rebrand its public integrated transport (PID in Czech) with unified colors, inspired by the legendary T3 tram livery. Red vertical stripes with a grey base will also be applied to the City Elephant EMUs made by Skoda Transportation.
A new visual identity is soon going to be applied to various forms of Prague's integrated commuter system – such as trams, buses, metro – and trains.
Rolling stock of České Dráhy, which operates these commuter trains for Prague and the Středočeský (central Czechia) region, will be included. This means changing the standard "Najbrt" livery of two shades of blue and white – and going towards grey and red with PID branding, as the winning design proposal suggests.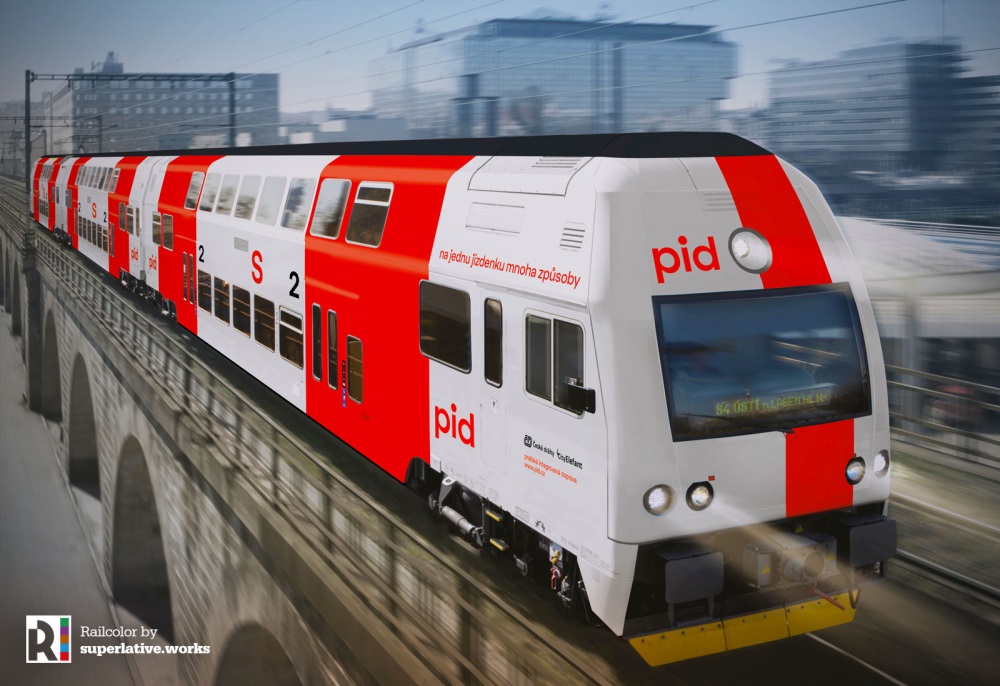 The unification of over twelve various colors into just three should be applied during the next fifteen years, with first vehicles coming this year already. Mainly new and overhauled vehicles will be sporting the new paint scheme.
The T3 livery
Red was chosen as a color inspired by an iconic T3 tram – a typical symbol for Prague, as well as because red is the color of the city logo. Grey will be replacing white as a base color due to the lesser visibility of dirt on vehicles that should now be "appearing cleaner".