BLS is moving forward with the rebranding and modernization project of its Re 465 fleet. So far, Railcolor has seen 465 011 in the newly introduced 'lime' livery. A month ago that one was out on tests with several other Re 465s. Now, 465 013 joins it.
Railcolor thanks Marcel Lotzen, Luc Eichenberger, and Gwenael Boeffard for their beautiful picture submissions. The article was originally published on 12.08.2020 – and updated on 14.08.2020 (new picture added; scroll down to see the update).

465 013 is now sporting BLS' updated visual identity that was specially made to designate the modernized locomotives of the series – an ongoing project set to end by mid-2022.
Marcel Lotzen captured this beautiful image of the locomotive, together with the first modernized electric from the series – 465 011 near Spiez (CH) on 11.08.2020. The vibrant pair was heading a Magenta Spedirail KLV train towards Italy.
Update 14.08.2020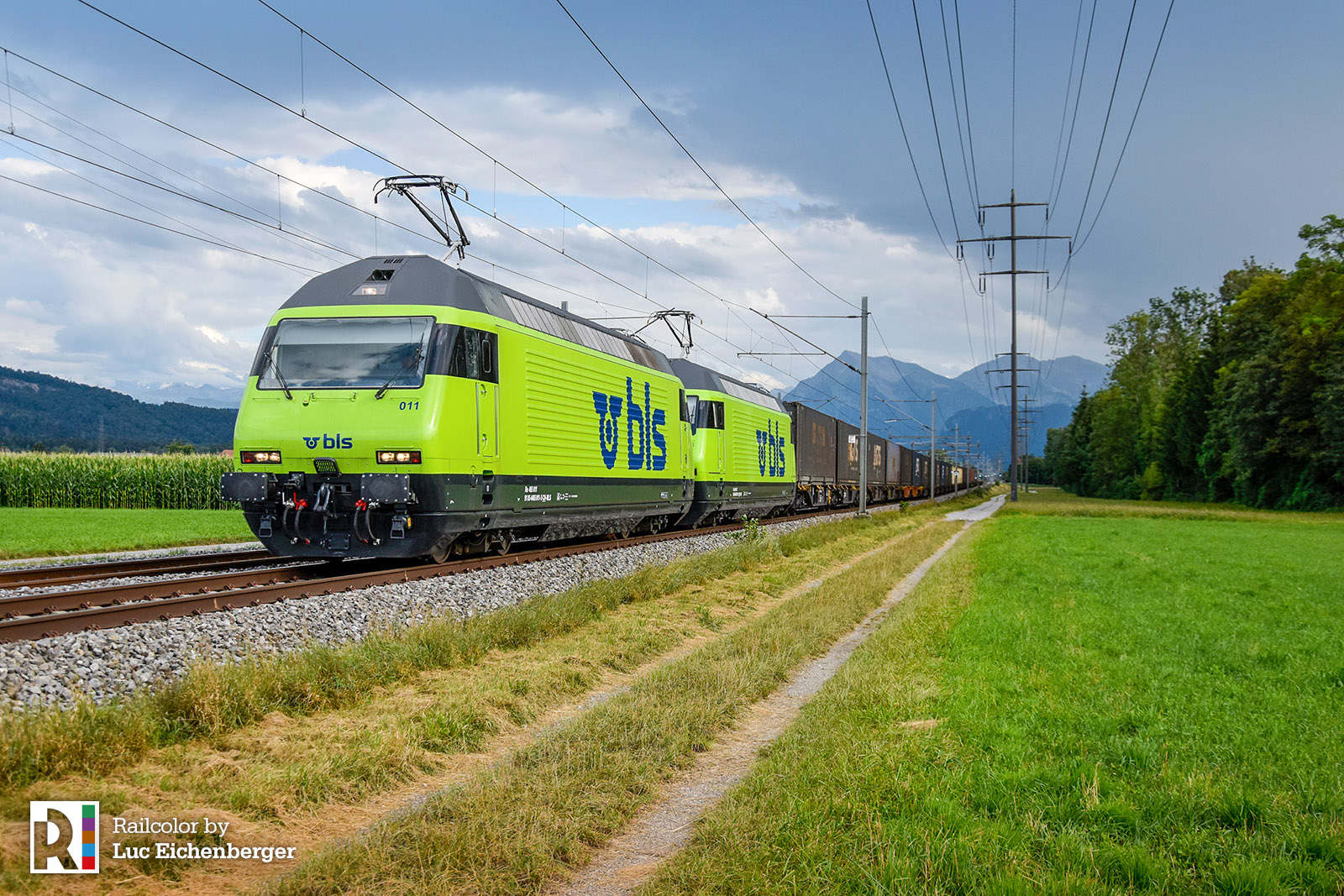 Luc Eichenberger sends us another striking view of the "lime duo", this time with 465 011 in the lead. On 13.08.2020 the locomotives were seen on test operation with a 'GTS UKV' service on the Lötschberg axis headed to Basel RB. The image above was taken in Kiesen (CH).
Update 17.08.2020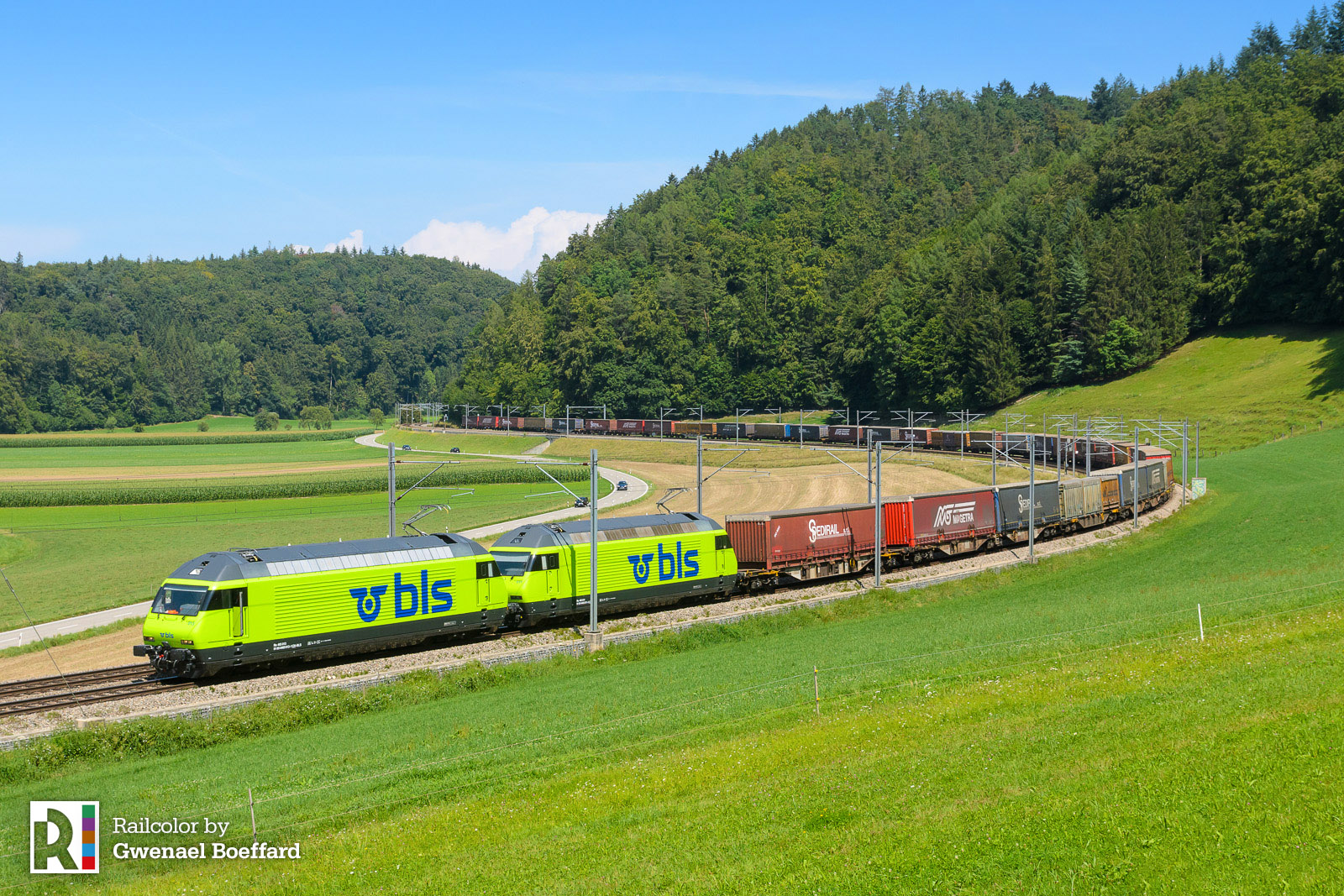 French photographer Gwenael Boeffard sends us a magnificent landscape view from 11.08.2020, featuring the locomotives on the curves between Wynigen and Burgdorf (CH). The Magetra/Spedirail multimodal train is heading towards Italy.
About the modernization
To learn more about BLS' ambitious modernization program, visit our dedicated article.