Last week, Bombardier announced it won the 'Brandenburg Design Award' for the exterior and interior design of their Zefiro Express intercity train: "The train's distinctive appearance is set to reshape mobility and redefine the intercity passenger experience in the Swedish region of Västra Götaland, where Swedish rail operator Västtrafik will run these trains."
This article was first published on 24.06.2019 and updated on 27.07.2020.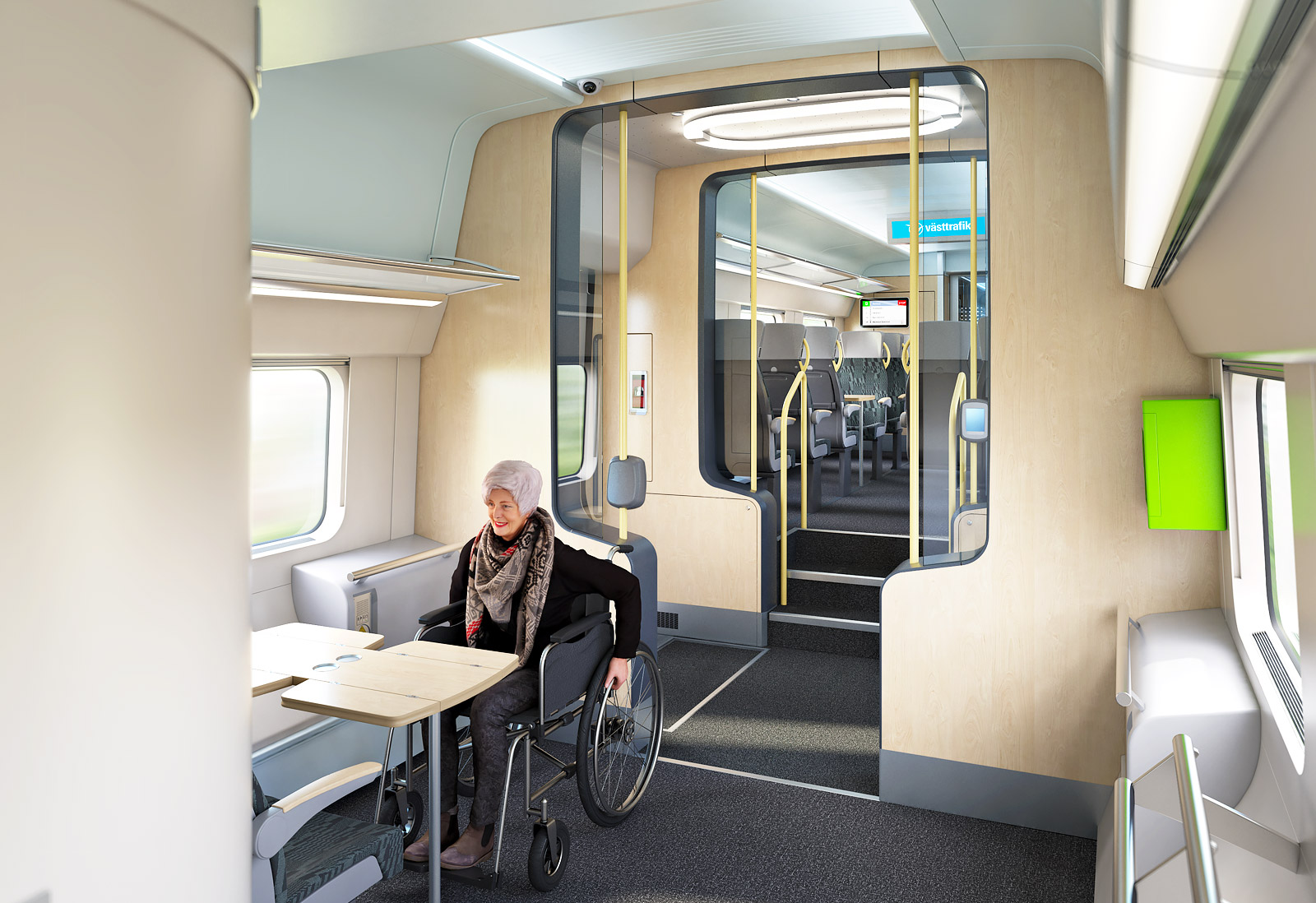 Bombardier and Västtrafik are working on a mock-up to validate many design decisions; "We look forward to seeing them in operation and meeting our customer's needs." It is stated that the train's headlights are positioned as high as possible in accordance with the industry's Technical Specifications for Interoperability standards, while a specially-designed and particularly large, front-mounted snow plough will ensure a swift and safe operation in the region's deep snow.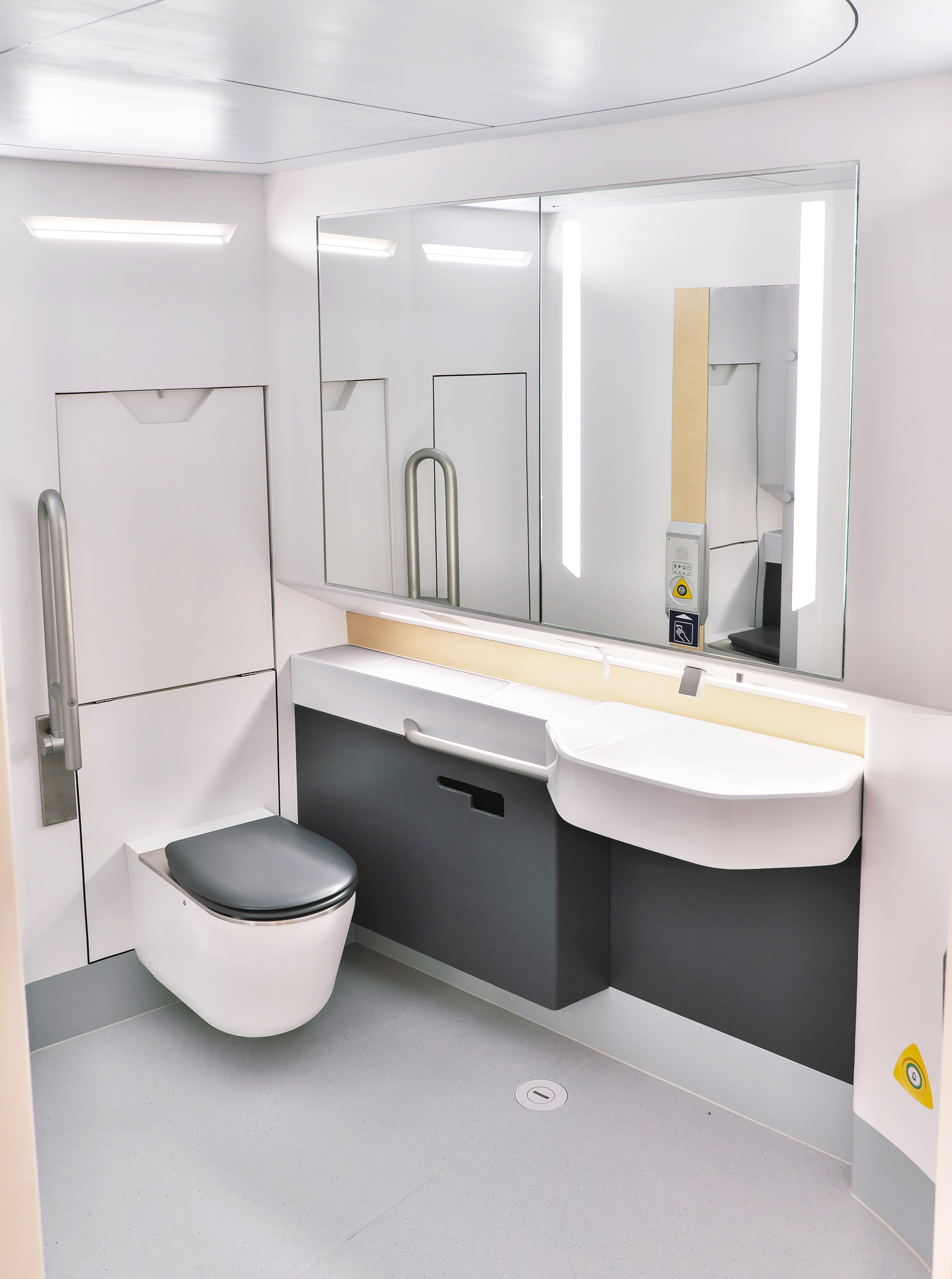 Together with the announcement, two interior design renders were published, giving us a first impression of the interior of this new type of intercity train.
Västtrafik has ordered 45 Zefiro Express trains so far.  An initial order for 40 units was placed this April 2018. Anticipating on growing ridership numbers, Västtrafik decided to add 5 extra EMUs to the contract late 2018.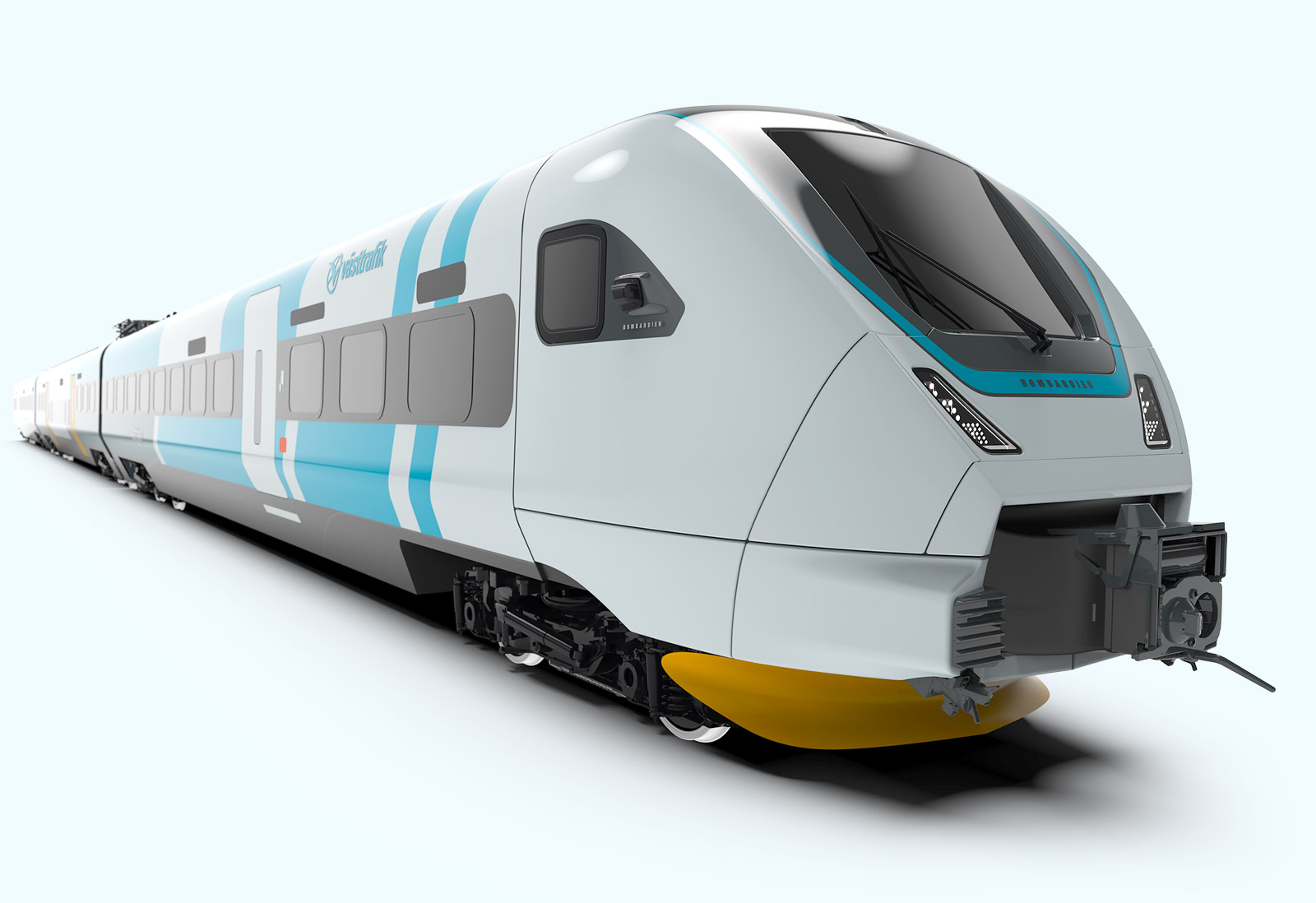 An update 27.07.2020:
The first Zefiro Express car bodies are moving. Not on rails yet, but by boat, as these are being manufactured in China by Bombardier's joint-venture BST – and are then shipped to Europe for final assembly. Once finalized and tested, the first deliveries should start in 2021.
BST is Bombardier Sifang (Qingdao) Transportation Ltd., a fifty-fifty JV of Bombardier Transportation and CRRC Sifang, located in Chinese Qingdao.