Bombardier's TRAXX MS3 is without a doubt one of the rising locomotive stars of 2020. Railcolor News has been closely monitoring the introduction activities of the new series 388 for ČD Cargo. We recently

Railcolor News thanks Martin Švancar for sharing his nice image. Check out more of his works by visiting his Flickr profile.
Previously, our Expert subscribers had the chance to read a detailed article about the ongoing mandatory passenger and freight tests for ČD Cargo's series 388. It's time we put a picture to illustrate the latter ones. On 05.07.2020, Martin Švancar spotted the locomotive with an empty coal train from the power plant in Mělník to Nové Sedlo u Lokte. The image was taken in Praha Sedlec. Enjoy: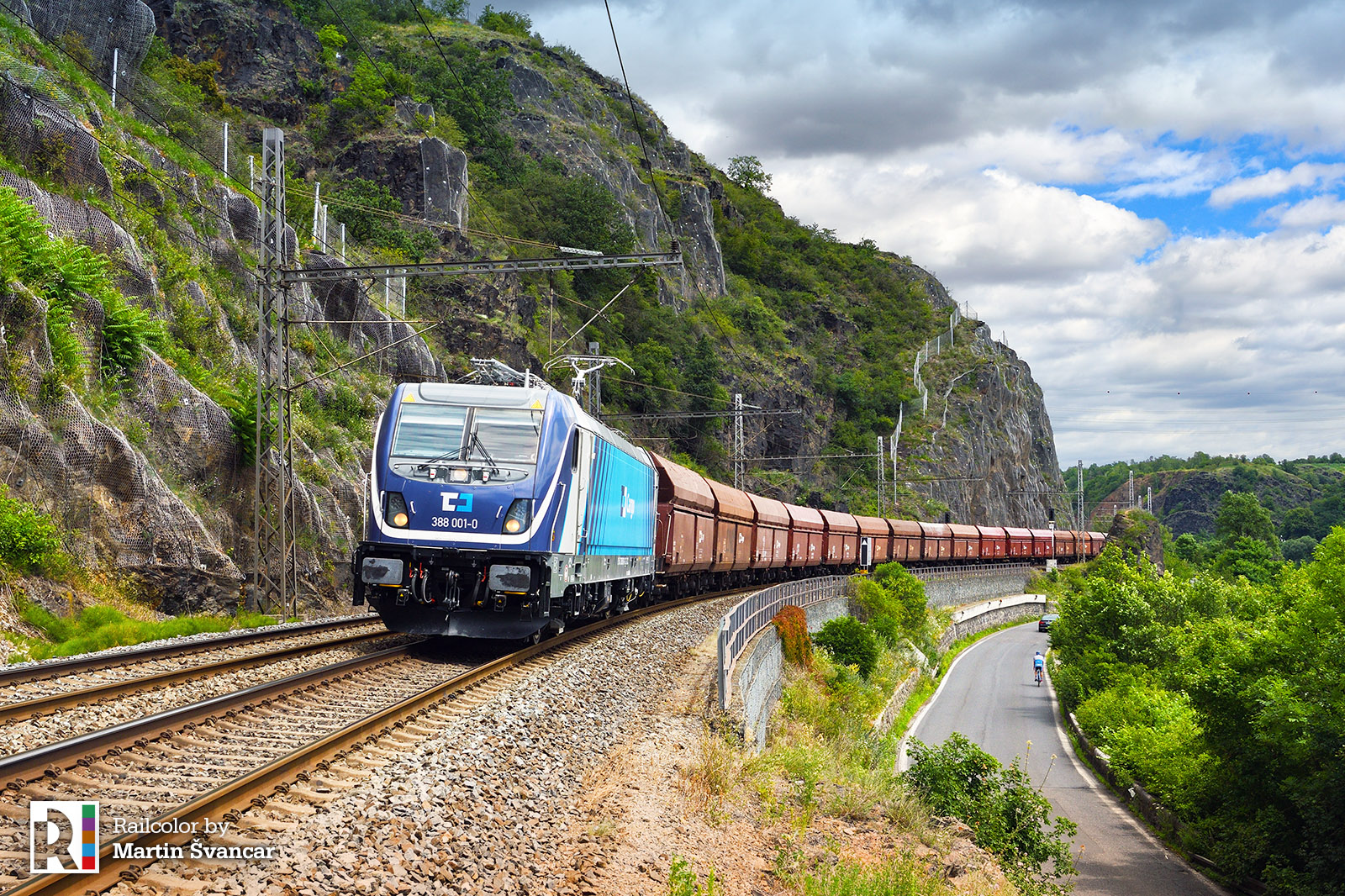 Send us your pictures
Got some newsworthy pictures of this or any other modern locomotive yourself? Don't hesitate to get in touch with us and we'll show them to the world!
More on Railcolor News [Data]
For a complete overview of the series 388-project for ČD Cargo, check out our [Data] page below: