On its 101st birthday, Lithuanian state-owned railway company Lietuvos Geležinkeliai has presented its new brand identity and a new name; As of now, it will be 'LTG'.  Three branches are being restyled, each with their own color, in line with the national flag: yellow (cargo), green (infra), and red (link).
We thank Robertas Šalčiūnas for his cooperation.
As Railcolor, we like to start with the presentation of colors. LTG Cargo is represented with yellow, which stands for activity, initiative, and non-standard thinking. LTG Infra, the infrastructure manager which is focusing on electrification of the country's rail network, got naturally green. LTG Link is the new name for the passenger service branch. This name does not only have a relevant meaning in English. 'Link' also means "direction" in Lithuanian. Its red color should represent dynamism and energy.
Rolling stock re-liveried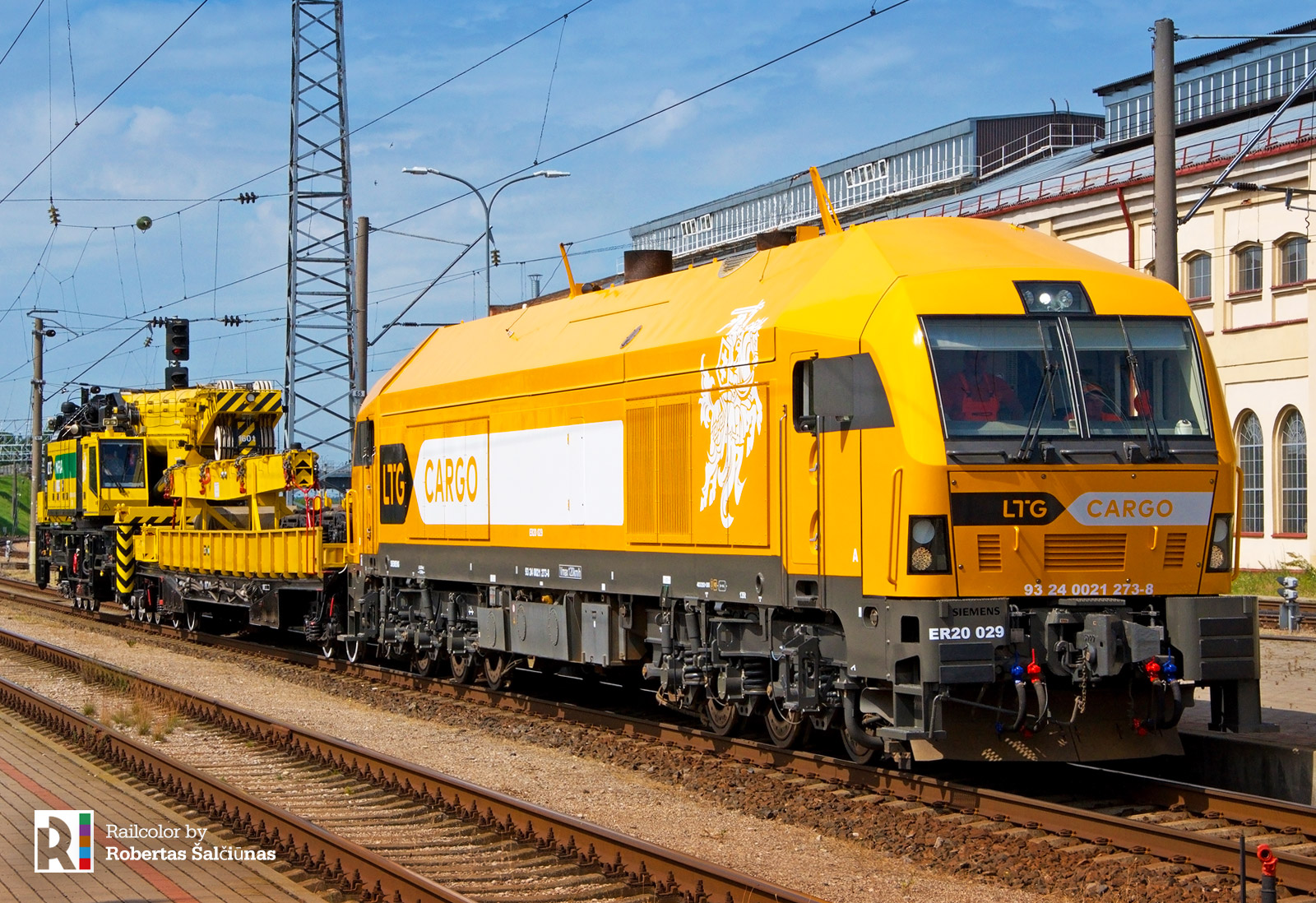 During the presentation, LTG showed the first rolling stock in its new design. A Siemens diesel loco (ER20CF-029) in yellow, with a matching railway crane. Plus a Pesa-built DMU in red.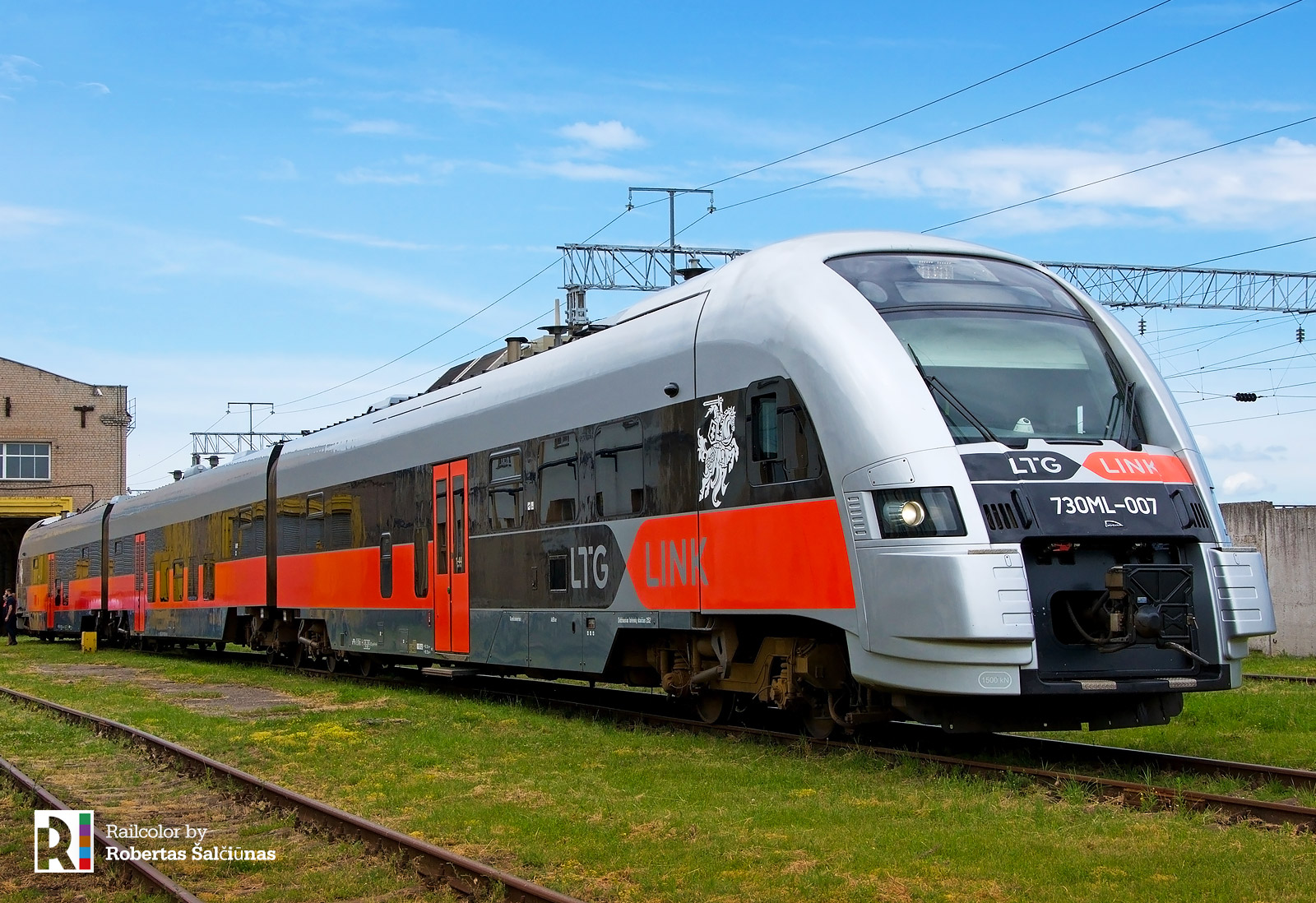 The 10 commitments
LTG has also introduced 10 commitments that should come along with the brand transition. Examples are the successful implementation of the Rail Baltica project, intermodal growth, growth to foreign markets, new routes, modern technologies (such as an app for tickets purchase and internet on board of the trains), and new passenger trains once the electrification projects are done.