Siemens Mobility will be delivering a total of 21 locomotive-hauled trainsets for ÖBB's day (Railjet) and night (Nightjet) services. In 2018 Railcolor News already brought you a glimpse of what to expect in terms of interior design. But today, Siemens has unveiled more renders. Modern design that surely will be in line with the German railway vehicle manufacturer's new corporate vision: "Moving beyond".

Second class
First up, the second-class interior for the day trains has been revealed. Unlike first-class (see below), the seats are entirely in burgundy color. The images below show a frontal and a side view of this type of cars:
First class
In 2018, the first class was already previewed by Siemens Mobility and PriestmannGoode – the company that designed the interior. Now the renders are more detailed and show the spacious seats almost as if they were real: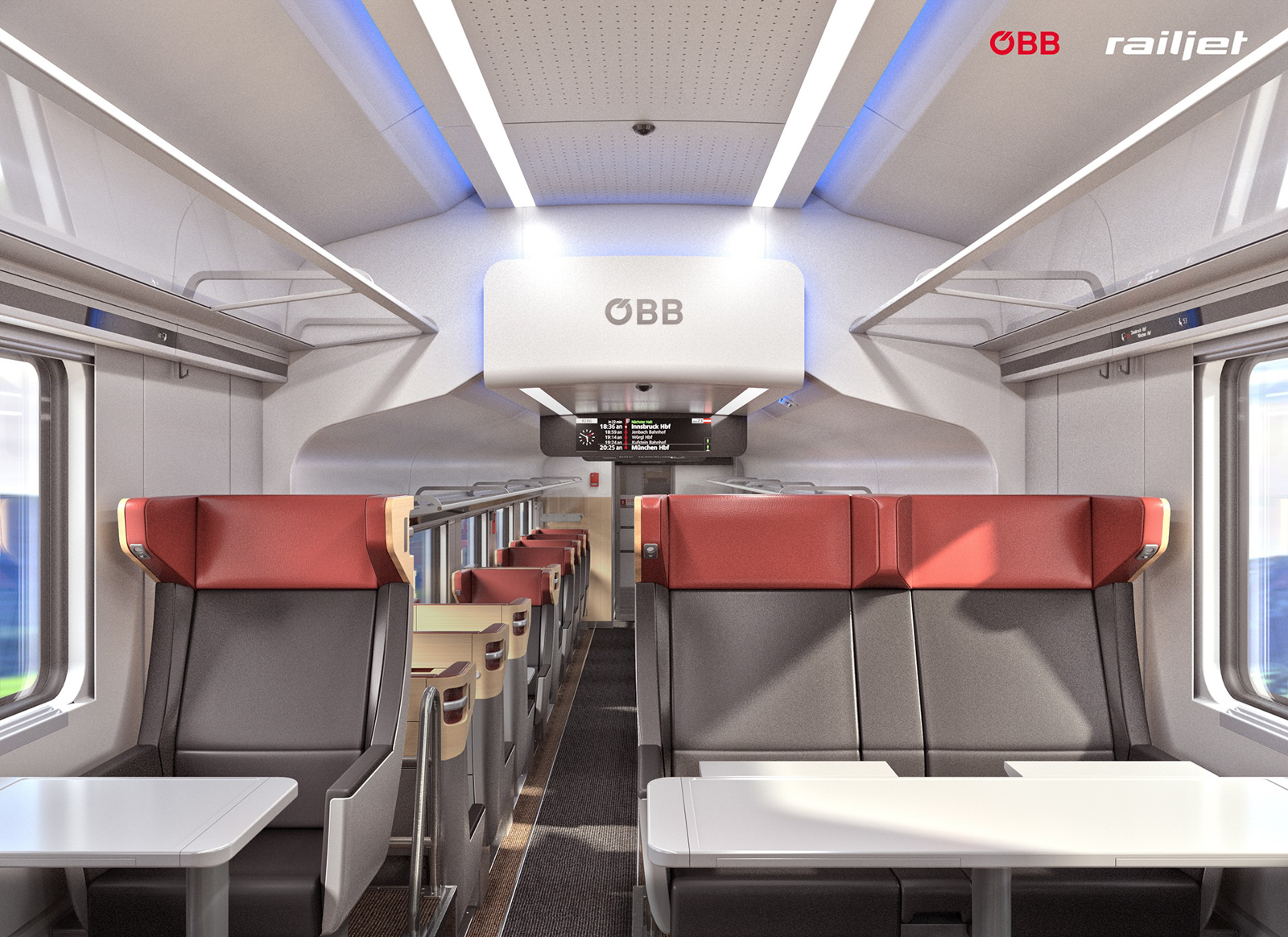 Many 'rounded square' shapes are present in the design, such as the tables, the roof panels, the ceiling screen, and the seating upholstery. It is also clear that there will be different levels in the coaches – some parts will have leveled entrance, while others will require climbing some steps.
The dining car
We finally see a preview of what the dining car will look like. It will feature stools as well as classic group tables. The interior is well-lit and airy with dark gray as the base for all seatings (burgundy is missing here).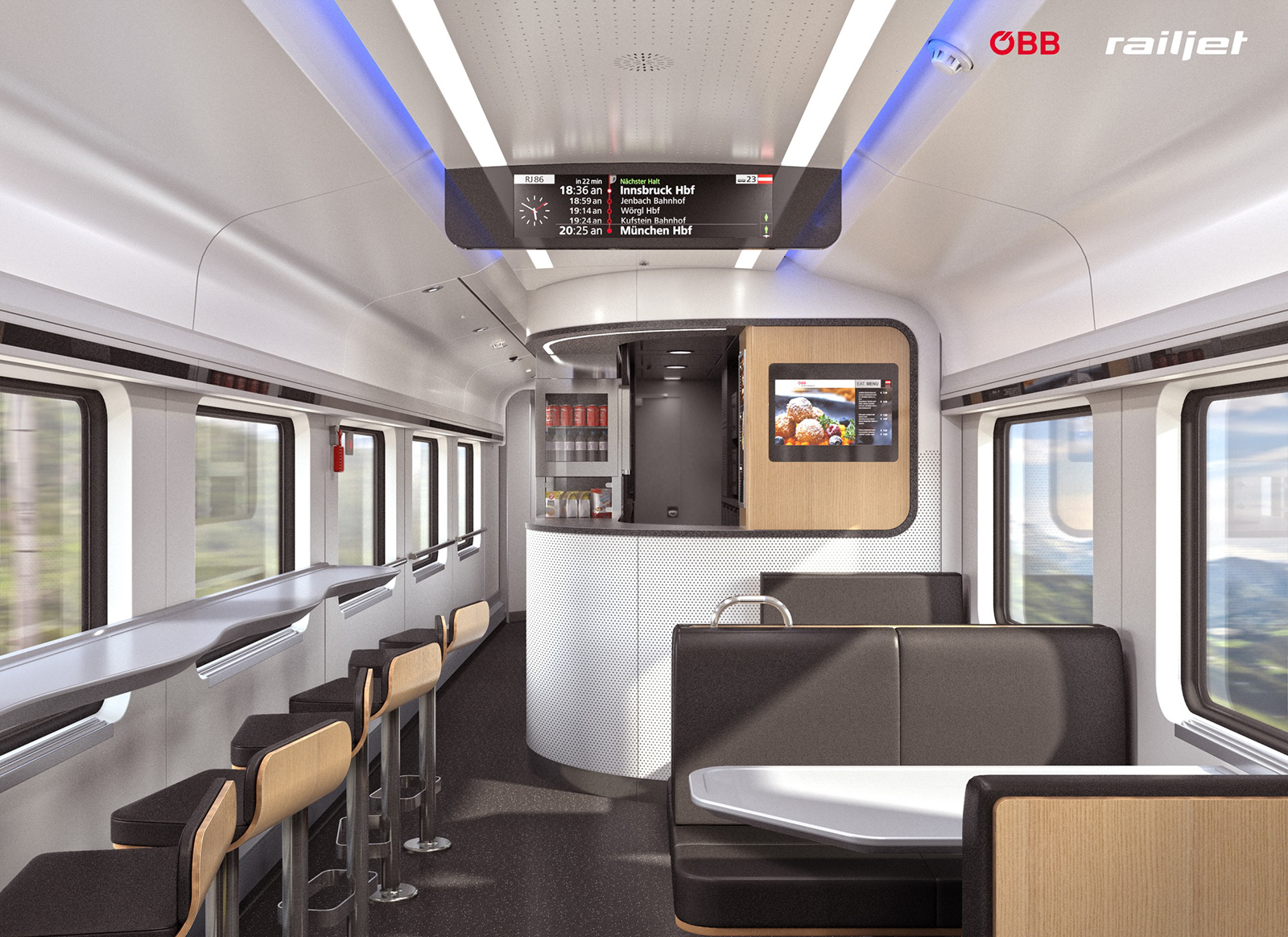 The new trainsets are scheduled to enter service in 2022 with an optional extension of the order, should ÖBB require it. For further details regarding this project and more interior renders, check out our previous article below:
[AT] Official: ÖBB and Siemens sign framework agreement for passenger coaches for Austria
And if Nightjet interior previews are what you are looking for, Railcolor News has you covered as well:
[AT] Inside the new ÖBB Nightjet: Mini capsules, family compartments, and deluxe lounges
Siemens Mobility is Moving Beyond
At the beginning of this week, Siemens Mobility launched its new vision, called "Moving beyond" – a motto expressing the pioneering spirit of the Germani vehicle manufacturer guiding it redefining mobility together with its partners around the world.
We are global entrepreneurs, trusted by our partners to pioneer transportation, moving people sustainably and seamlessly from the first mile to the last – Siemens Mobility's mission

We're #movingbeyond! Our new motto expresses the pioneering spirit that guides us in redefining #mobility together with our partners around the world. Learn more: https://t.co/skNlX2OhMU pic.twitter.com/mKPaTCy2YL

— Siemens Mobility (@SiemensMobility) June 15, 2020