In May, the Vossloh-built G 2000 51 re-appeared in a fresh coat of paint. Now its new livery reflects the current owner of the locomotive: Compagnia Ferroviaria Italiana (CFI).
Railcolor News thanks Pierluigi Paciorri for his photo-submission – check out his Flickr profile for more trainspotting impressions from Italy. Have a newsworthy photo yourself? Send it to us by email or through our submission form.
The G 2000-51 of CFI now sports the eye-catching red/gray livery of the Italian operator. Previously, this unit was owned by Rail One and was seen with the blue-ish colors of that operator. Pierluigi shares that the locomotive is being mainly used in the Terni steelworks and the port of Civitavecchia.
And the pictures below shows just that – the locomotive on its way from the Terni steel plant to the port of Civitavecchia, passing through Roma Tuscolana: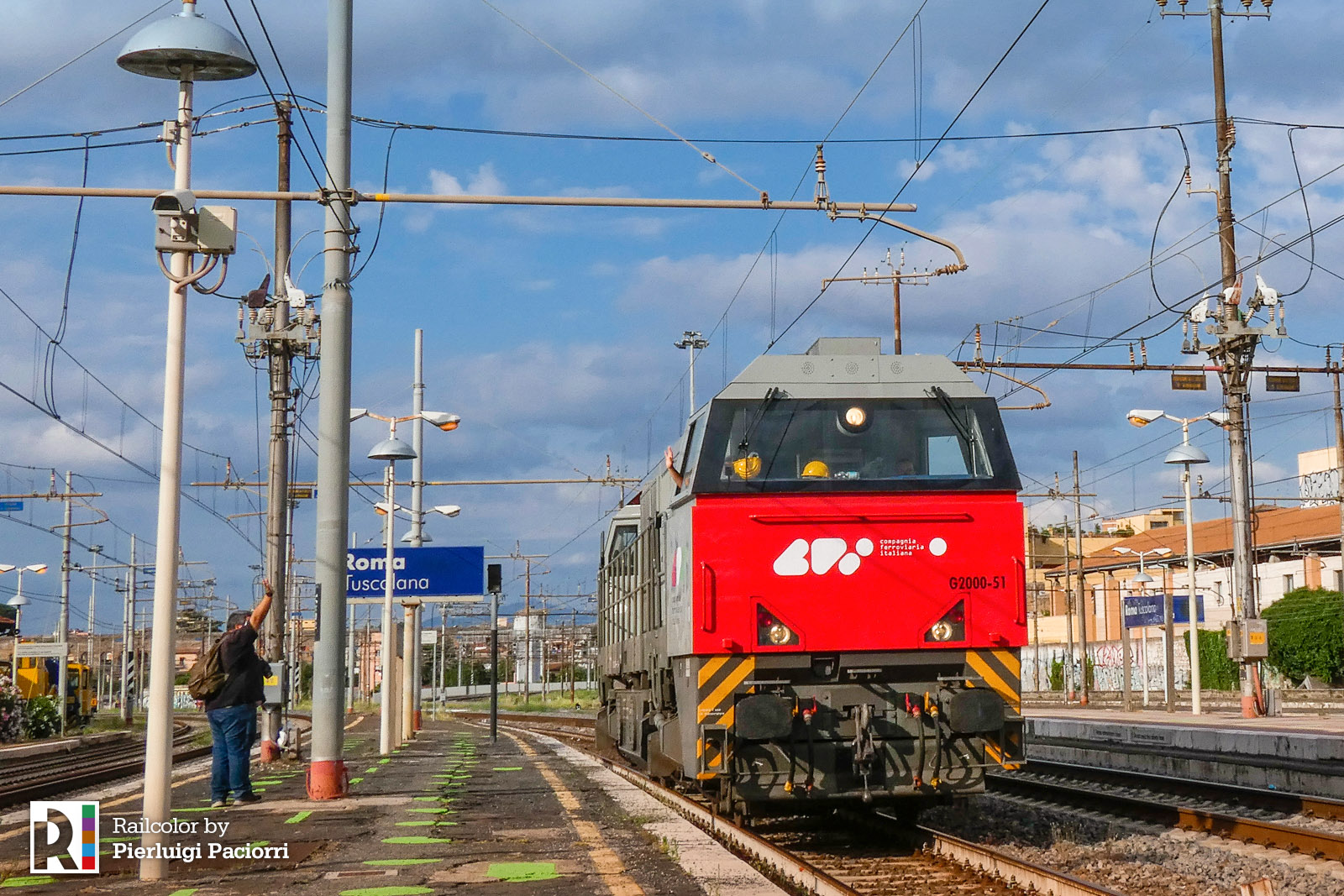 About G2000-51
Power output: 2490 kW;
Top speed: 120 km/h;
Weight: 87,3 t;
Year built: 2005;
Works number: 5001589;
Previous owners: Del Fungo Giera Servizi Ferroviari (DFG), Impresa Ferroviaria Italiana (IFI), Rail One.