Have you met ELP's 159 208? It has two faces and it is quite striking. Recently, Railcolor News introduced you to this special EuroDual locomotive (interesting details included). After following carefully its background story. it is time to see it in action.
We thank Bastian Brattke (visit his Instagram), Johannes Knapp (check out his Flickr), and Marcel Lotzen (Instagram link) for sharing his nice picture with us. for more railway photography. This article was initially published on 15.04.2020 and updated on 16.04.2020 and 05.06.2020 (new pictures added). Scroll down to see the updates.

On 13.04.2020, the 'Zugkunft'-designed hybrid locomotive was spotted in Dresden Stetsch (DE) with a nice tank car train on its way to Karlsruhe West: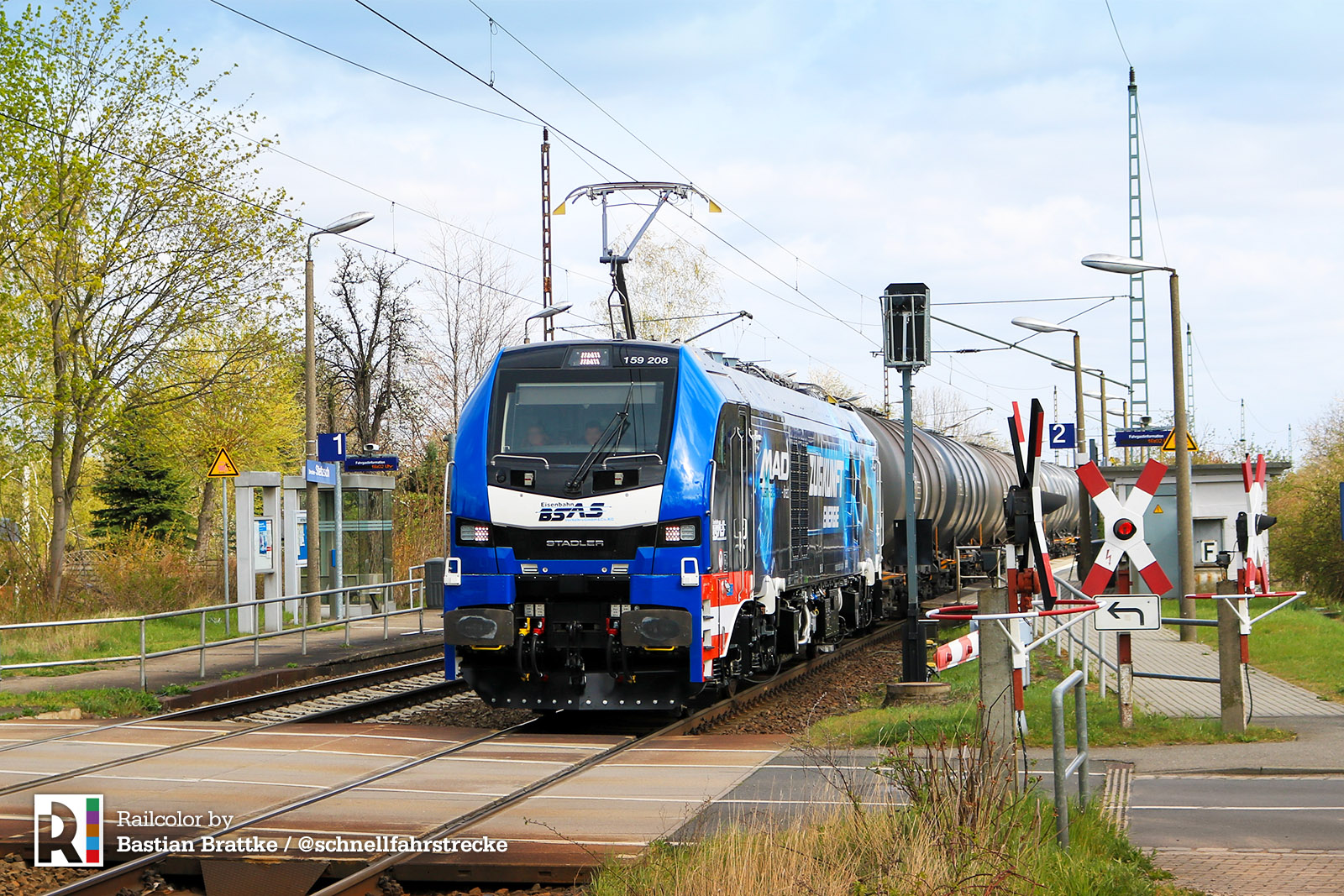 Update 16.04.2020
On 15.04.2020 the EuroDual was seen in Hanau West, running in the opposite direction (Karlsruhe West – Bad Schandau Ost) with service DGS 43395. Johannes Knapp captured it with the silver cab at the front: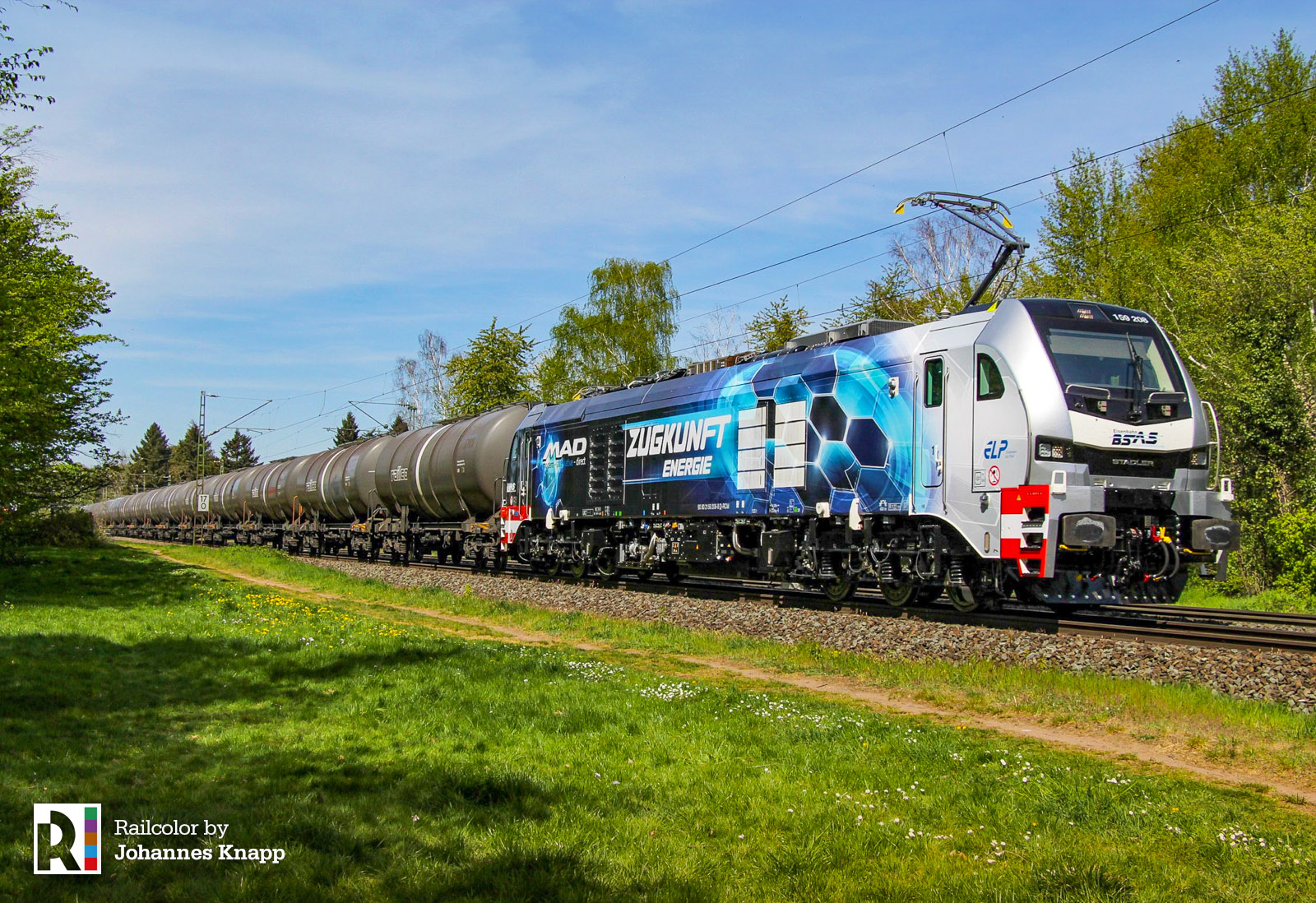 Update 05.06.2020
It's been a while, but we could not say no to the nice images that follow, taken by Marcel Lotzen taken in Wiesental (DE). The hybrid locomotive was seen with another 'tanker' train, originating from Karlsruhe West and heading to Halle Trotha: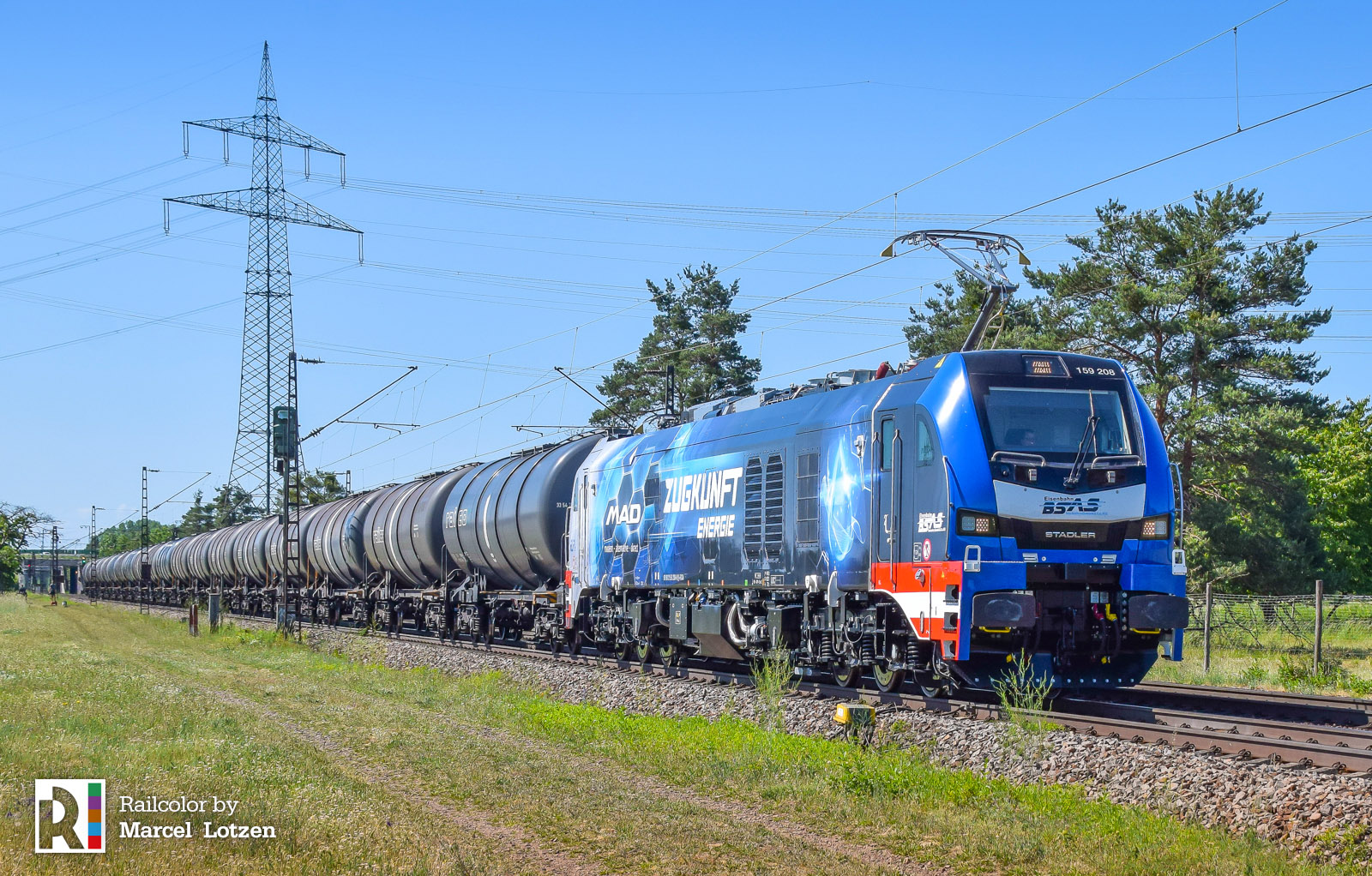 In the details – notice how the passing by ICE trainset's red line blends nicely with the Austrian flag on the lower part of the EuroDual's forward-facing cab: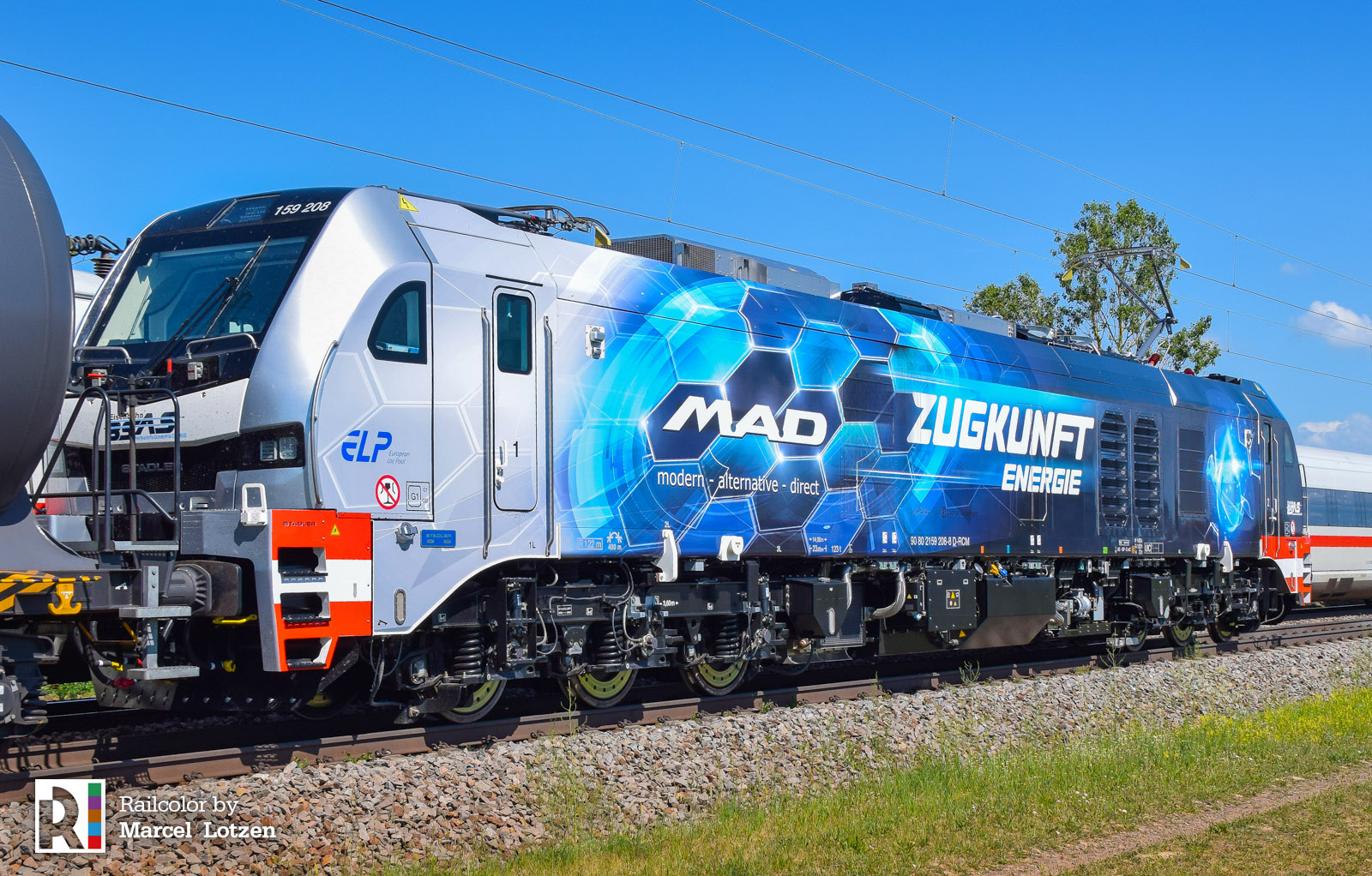 The new EuroDuals caught in action on Railcolor News
With so many EuroDuals out recently, Railcolor News is making a coverage of their very first trains. We already introduced you to the following ones (and yes, stay tuned for more):
First came the HVLE ones (and they are different);
Captrain's EuroDual can be also seen in action on our website;
You are here: This article shows BSAS / M.A.D.'s 158 208;
Up next: HHPI's EuroDuals are also driving trains now.
And while pictures in action are certainly the most interesting part to see, there are all these background details – for example: Who is hiring all the ELP locomotives now?
Send us your pictures
Have a nice picture of this or any other new locomotive you'd like to share yourself? Don't be shy and send it to us – we'll be happy to add it to the article and share it with the world!