Recently, German operator Hanseatisches Bahn Contor (HBC) recently received its two Prima H3 shunters by Alstom. Time to see them at their new 'home'.
Railcolor News thanks Markus Hartmann for sharing his pictures. Check out his website, Dresdner Bahnfotografie, for more nice railway impressions from Germany.

Two of a kind, or at least for HBC's operations within the harbor of Hamburg, the two H3's are, as follows:
1002 033
NVR: 90 80 1002 033-1

D

-HBC
Still all-white and already pulling container trains at the HHLA's Container Terminal Altenwerder (CTA) in Hamburg. The following images show the hybrid at work: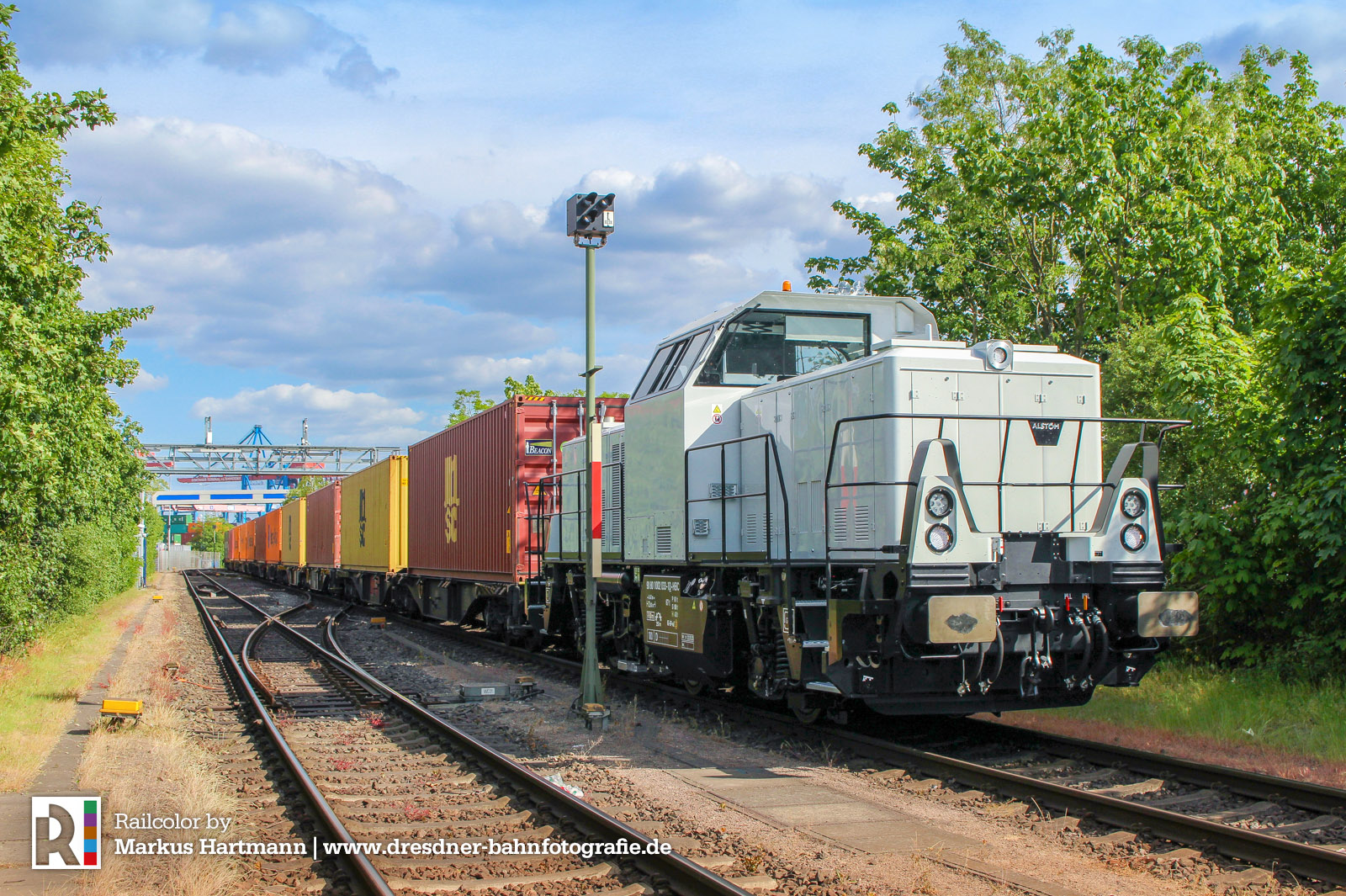 1002 034
NVR: 90 80 1002 034-9 D-HBC
Meanwhile, the second shunter locomotive is still waiting to enter service: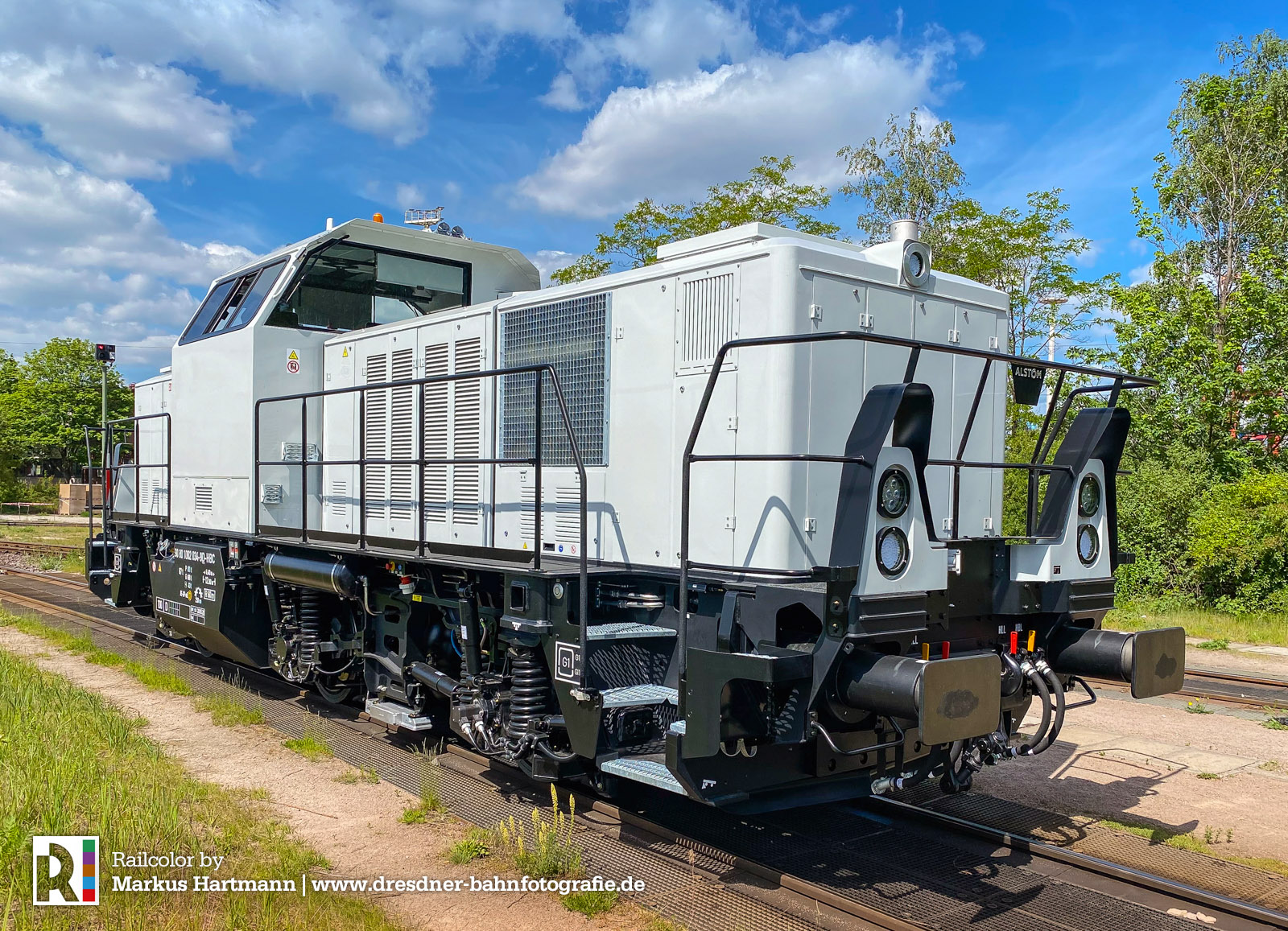 Soon, we expect to see the two 'whities' wearing HBC's branding. Stay tuned for updates.
About the H3's for Hanseatisches Bahn Contor
To learn more details about Alstom's H3 delivery to HBC, don't miss out on our Expert post below:
[DE / Expert] About the H3 locomotives for Hanseatisches Bahn Contor