We have recently written about the colorful mixture of new CZ Loko EffiShunters 1000, which currently leaves the production facility in Czechia. A picture is worth a thousand words, time for another new livery:
Apart from the Trenitalia TPER / DP locomotives, also FAS and SZ machines showed during test rides in the vicinity of the manufacturer recently.
The two EffiShunters to be delivered to FAS (instead of Mercitalia) did not undergo much change. The silver paint remained, yet both 744 115 and 116 received new stickers in the colors of the Italian flag and Sangritana logos. They will be dispatched to Italy this month, where they will receive new designations: 744 010 and 011.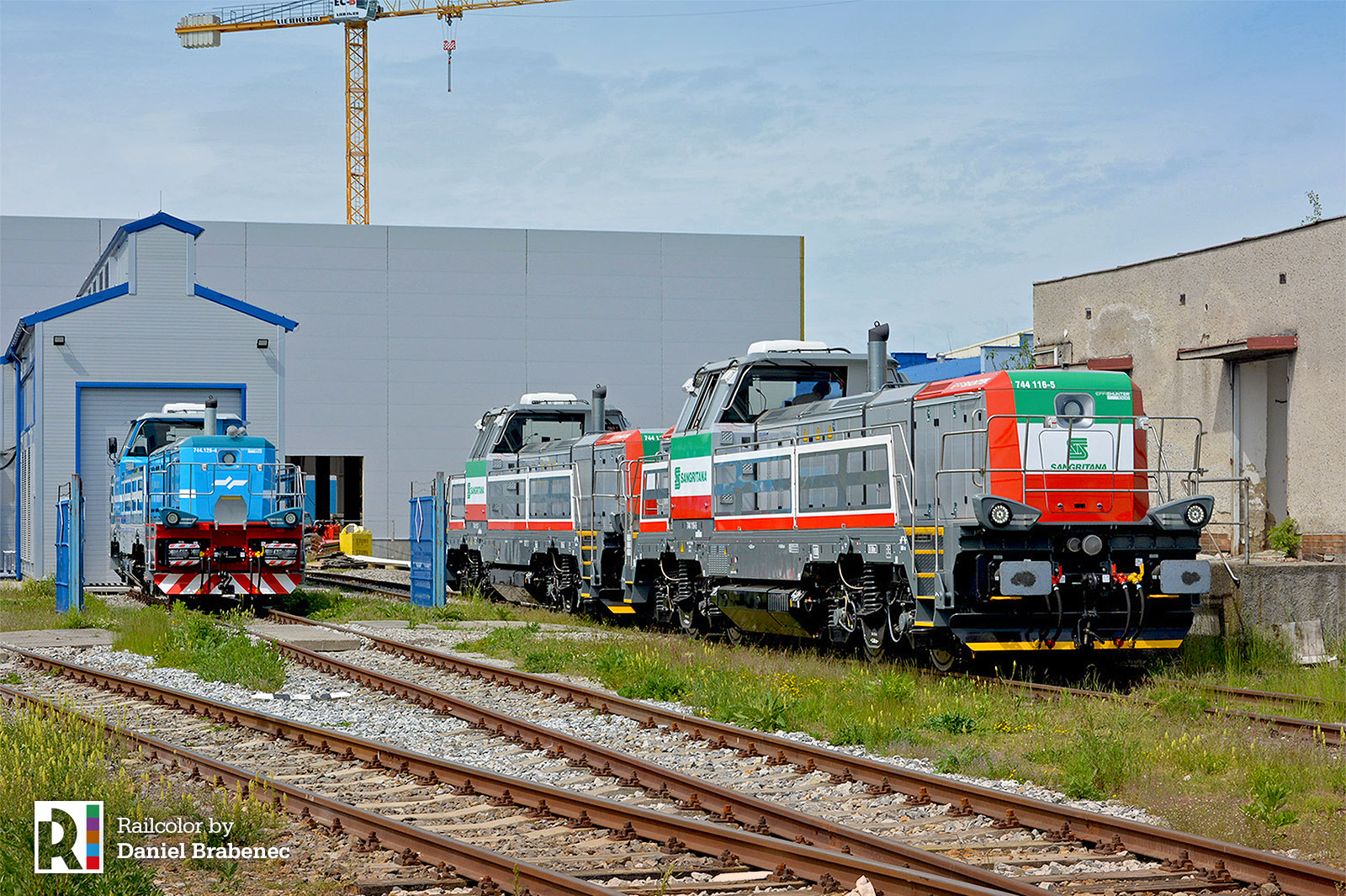 Oh yes, you have surely noticed the blue locomotive in the back – well, that is the Slovenian locomotive getting ready. Two locomotives, 744 125 and 126 have been spotted on test rides around Jihlava (CZ) already. More details about these machines here.