Recently the first WINK multiple units were featured here. Passenger trains in multiple shades of turquoise. It is the new livery for DB Arriva's passenger trains in Groningen and Leeuwarden, in the north of the Netherlands. The operator has also started the upgrade of its existing fleet of Stadler Rail GTW diesel trains. Now the first restyled one has been outshopped:
Rob Dammers has the first pictures, thanks!
This turquoise you see on this train actually has been the main corporate color of (DB) Arriva across the world. Yet, the diesel trains of the operator in the Netherlands never had this color, up until now. Since 2006, a total of 51 GTW DMUs have been produced and delivered by Stadler Rail, in 2- and 3-car versions and all got a red/white livery.
One by one these trains are now subjected to a technical refurbishment at Stadler's in Blerick (NL) and a visual upgrade in Winterswijk (NL).
Below you see the 2-car DMU no. 10231 'Hotze Schuil' at the Transit Oost workshop. 3-car no. 10327 is inside for the same treatment. It is expected that the first trains in the new design will be released in the north during the first weeks of June.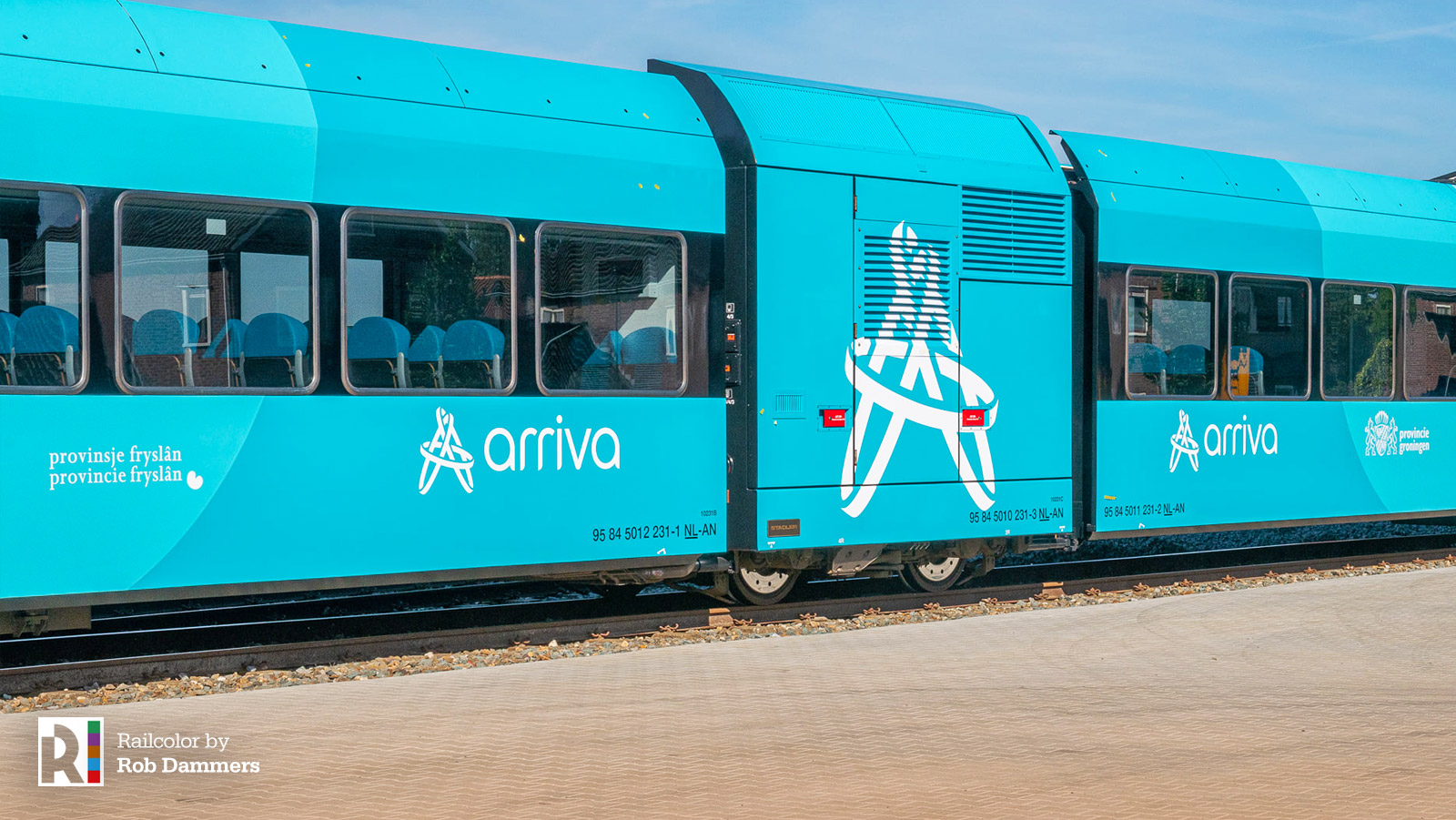 The new design of this GTW is different from the one that was presented back in 2017. The black area around the side windows is not connected to the front lights and does not continue over the power module. Another detail: Back in the days these trains got an official nickname: 'Spurt'. It is not on this set anymore.