With series deliveries set to begin this year, Merseyrail will soon begin receiving its unique fleet of Stadler-built commuter EMUs. The fourth yellow/gray Class 777 trainset was recently spotted on its way north with a Rail Adventure special train.

Railcolor News thanks Georg Trüb for sharing his nice picture with the magazine.
Merseyrail's EMU 777 004 has left Stadler's factory in St.Margrethen. Part of a special RailAdventure service, the newly manufactured trainset heading toward Basel. On 08.05.2020, Georg Trüb took the following picture of the trainset, while it was passing through Effretikon (CH):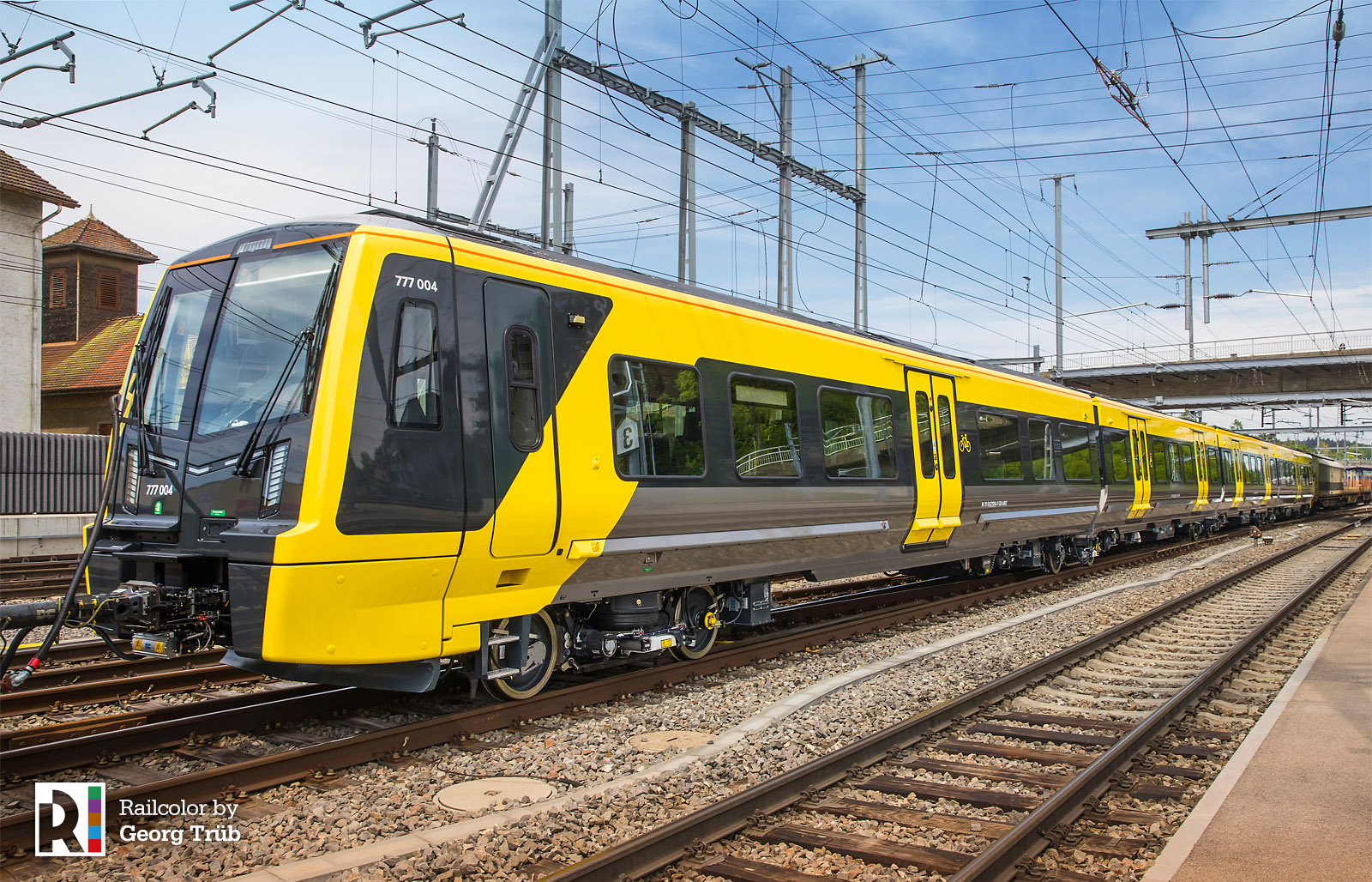 Previous units of the fleet have been sent to the test and validation center in Wegberg-Wildenrath (001 and 002), while the third one is already in Liverpool (UK). It remains to be seen which destination 004 is heading to. Stay tuned for updates.
Class 777 on Railcolor News
At the end of 2019, we saw the prototype – 777 001 – first as a sneak peek and a bit later making its rounds at the Wegberg-Wildenrath test and validation center. And a few months later, in January 2020, we saw unit 777 003 being transferred for trials. We're looking forward to seeing some serious multiple mode action at the test tracks soon. Find out all the details about this project in our original article from 2016:
[UK] Merseyrail in Liverpool: the next UK customer for Stadler Rail