Over the past months, the coronavirus pandemic has severely impacted railway transportation, reducing drastically both freight and passenger volumes. But apart from the strategic role of freight transport, passenger trains have also become an important tool that enables long-distance transfers with an improved quality of service as opposed to ambulances and conventional road vehicles.
Renfe and Talgo have managed to adapt three Series 730 (Talgo 250) high-speed trains for the transfer of Covid-19 patients across Spain. The trainsets are intended to transfer affected people from Spain's most severely affected zones, such as Madrid, to regions that have a smaller number of pandemic patients, such as Asturies, Galicia and Andalucia.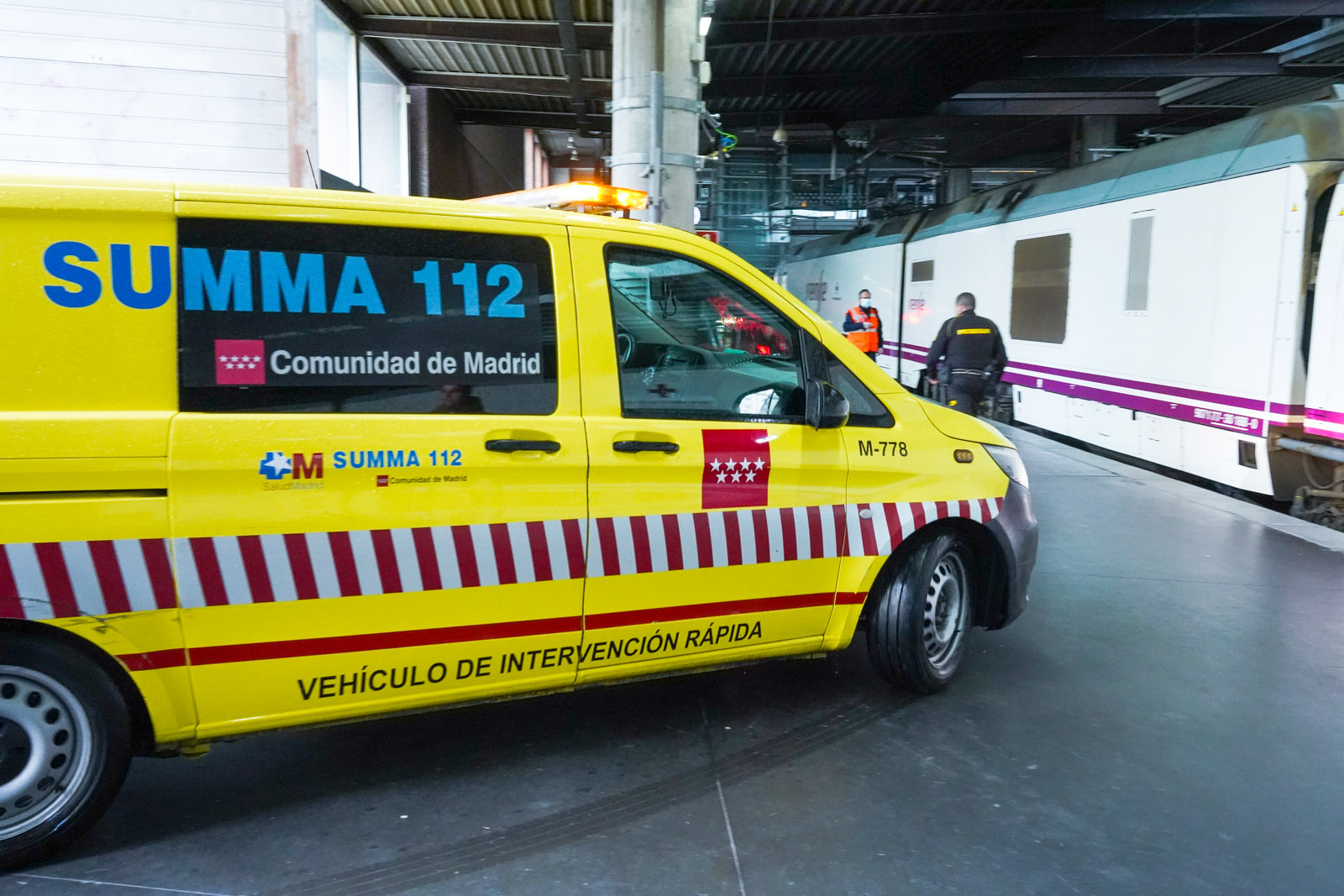 Renfe has spent several weeks in preparation for the logistics of these special units, including operations such as driver training, new procedures implementation, and selection of ambulance-to-trains transfer stations. Dedicated training for emergency embarkation of the trains was also held at Madrid's Atocha station.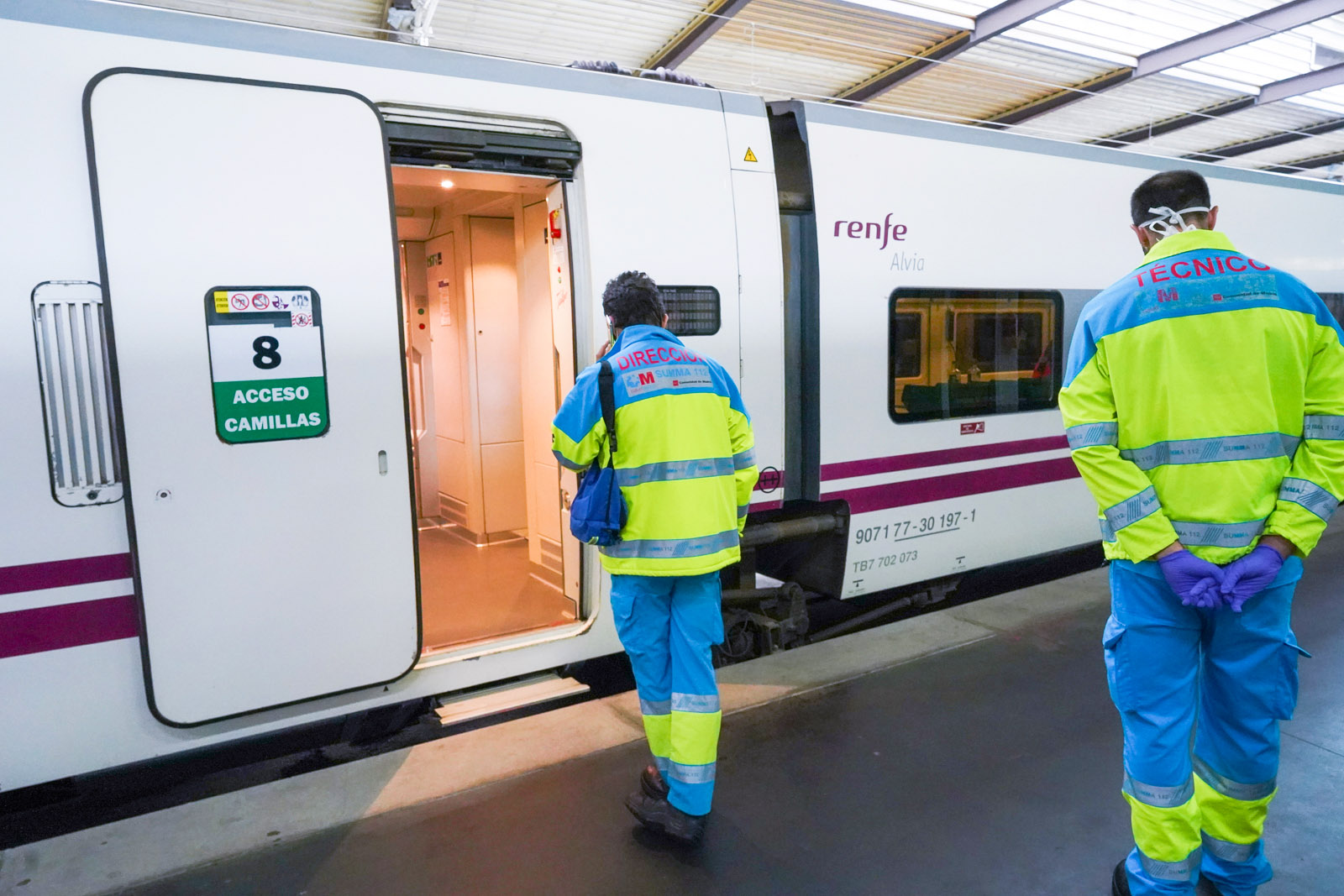 The high versatility of these dual-mode units, capable of reaching the entire Spanish railway network, played a key factor in Renfe's choice. Another key factor was the accessibility of Talgo's cars that eases gurney entrance.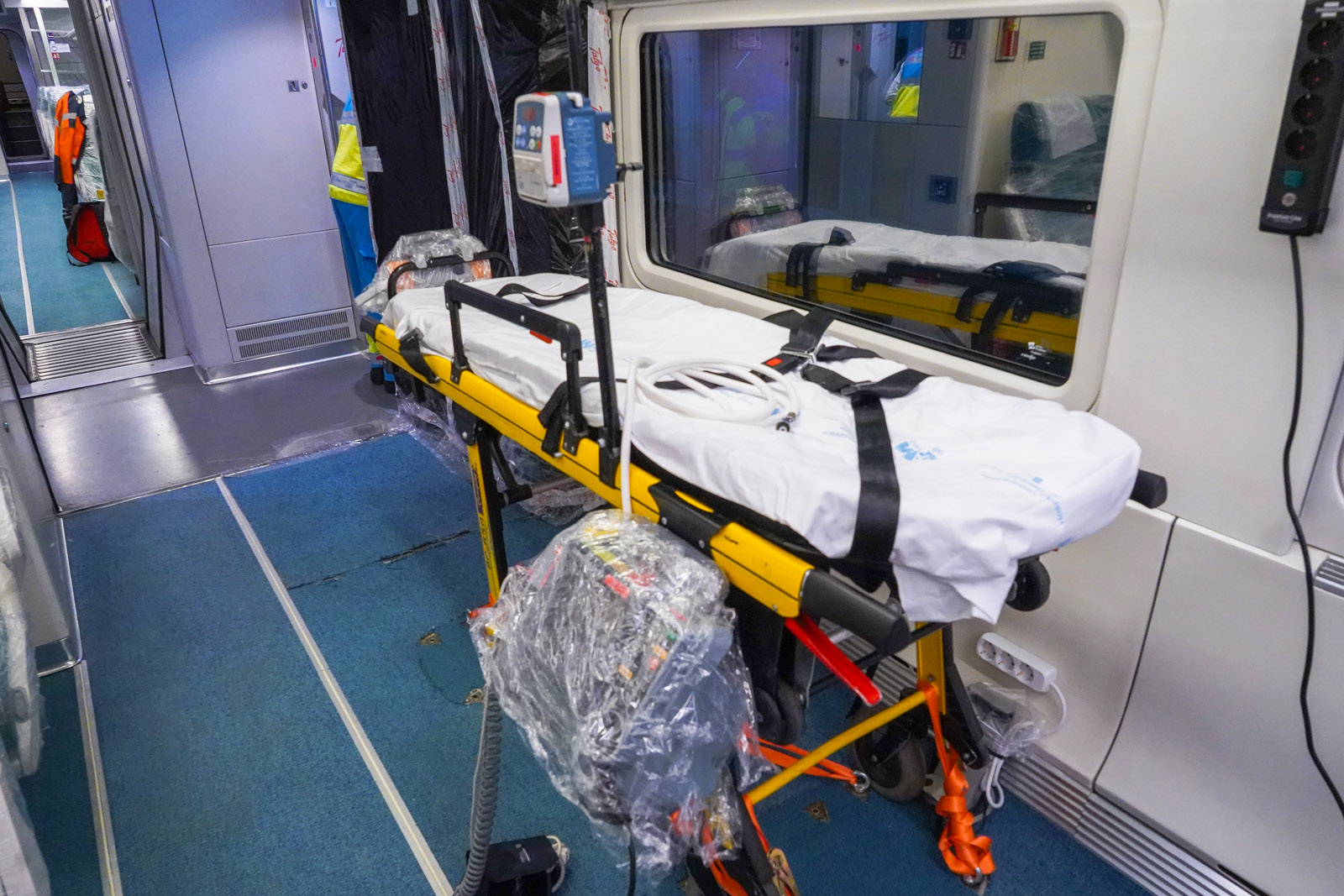 In terms of interior, the transformations include the removal of one (of two) rows of seats which secures space for patient transportation. Furthermore, the luggage racks and the wall between the access platform and the seating zone have been also removed to ensure barrierless access. A single trainset has a capacity of 24 beds, including medical personnel and train crews.
The Spanish railway security agency, AESF, has already approved the transformation and given green light for the operation of these special trains.
Video
Trenes preparados para salvar vidas #HayLuzAlFinalDelTúnel#EsteVirusLoParamosUnidos #QuédateEnCasa #StaySafe pic.twitter.com/gbIW0AgvvY

— Renfe (@Renfe) April 8, 2020