Since their construction, these two electrics follow a remarkable path. Now they are set for a new move in their career. We are talking about DB Cargo's 189 822 and 823. In 2018 both machines came to DB Cargo Italia for freight services, they got repainted from white to red, yesterday they left the country, coming back to Germany.

This article was originally published on 14.03.2020 and was updated on 30.03.2020 (new picture added).
Both 189 822 and 823 have a country-specific package that no other locomotive in the fleet of DB has: ES64F4-VE for DE-AT-CH-IT-NL. Both will arrive in Nürnberg Cologne for a retrofit.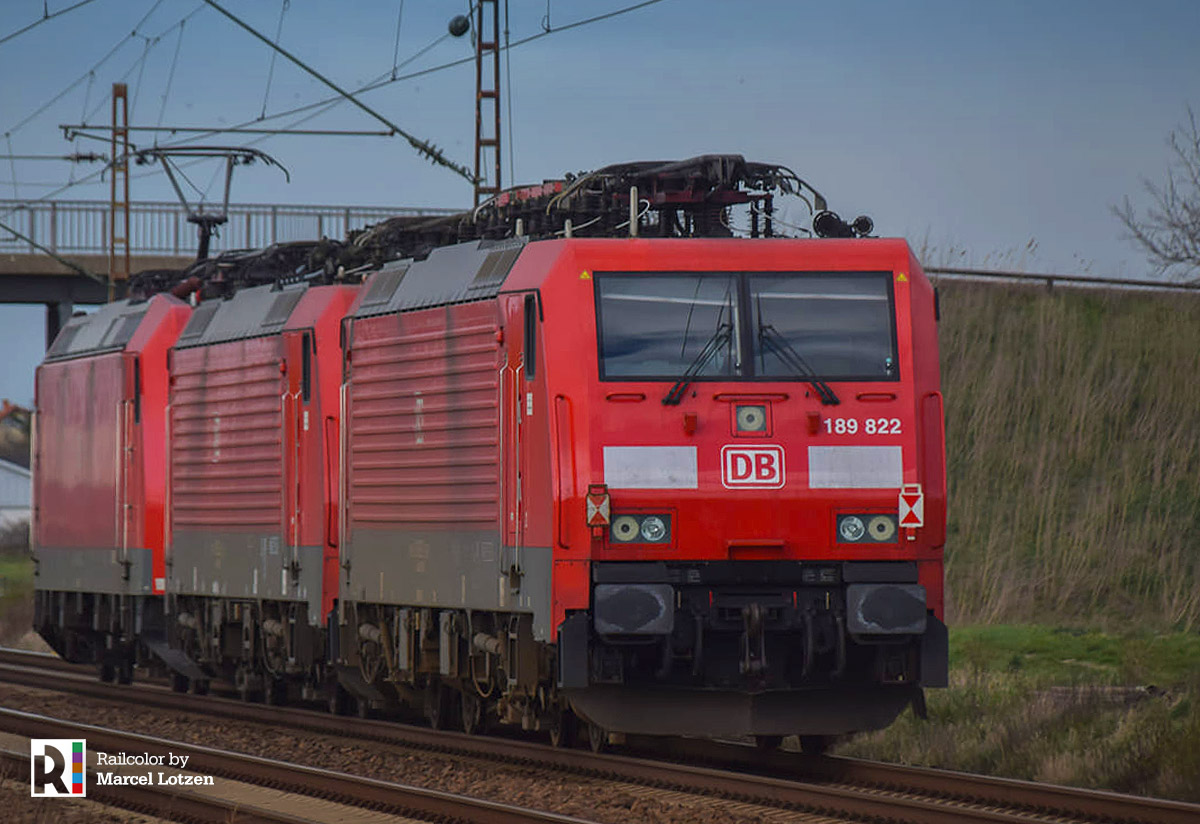 Update 30.03.2020
We bring you an image from 27.03.2020 when 189 822 was seen heading a cargo train through Rheydt Hbf in Germany. Wolfgang Scheer caught this nice view: