Railcolor News' Expert subscribers already know about it: Hessische Landesbahn (HLB) will be operating the 'Wetterau West-Ost'-contract with a total of 30 new Coradia Lint DMUs. Now Alstom releases further details regarding the order, plus an impression of the exterior of the coming fleet.
Today Alstom has officially announced its order for a fleet of 30 'Coradia Lint 41' regional trainsets from German passenger operator HLB. With a total value of EUR 120 million, the new trains are expected to begin operation on the Wetterau West-East subnetwork starting from 2022. The trains will be manufactured in Salzgitter, Germany.
"We have been using Coradia Lint vehicles successfully in our networks for many years. We appreciate the continuity in the cooperation with Alstom and would like to emphasize that we have been supplied punctually and completely in all projects so far. We are convinced that Alstom will succeed in doing the same in the Wetterau region" – Veit Salzmann, HLB Managing Director.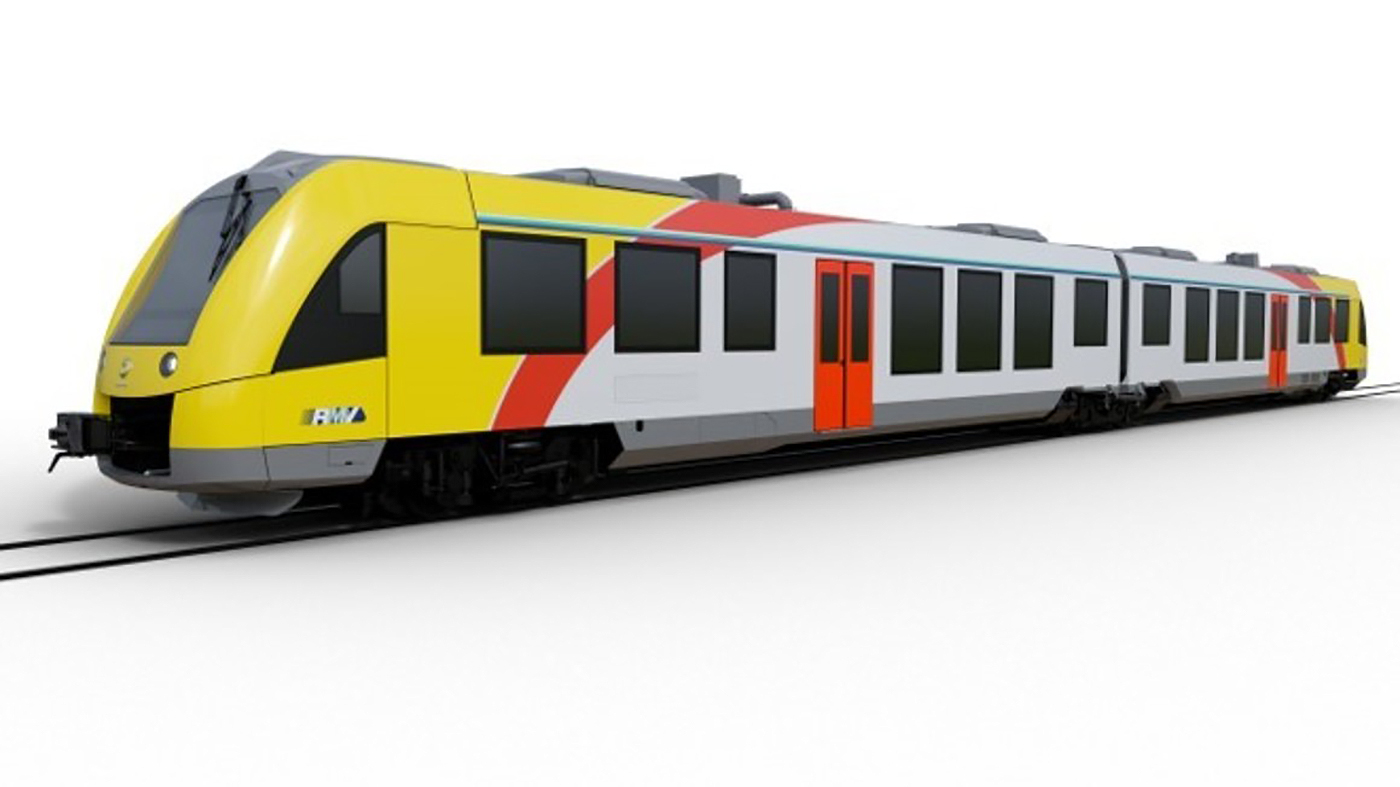 Features
Consist: two cars
Capacity: 120 seats
Top speed: 140 km/h
Emission standard compliance: EU Stage V
Alstom states that the trains will feature spacious, bright interiors thanks to their large windows. Each of the Coradia Lint 41 DMUs will have two multi-purpose areas for wheelchairs, prams, and bicycles as well as barrier-free universal toilets. The trains will be also equipped with Wi-Fi connectivity, on-seat power outlets, as well as a passenger information system with real-time data and video surveillance.
Deployment
As mentioned in our previous article, the trains will be operating on the following routes:
Gießen – Gelnhausen (RB 46);
Wölfersheim-Södel – Friedberg – Frankfurt (RB 47);
Nidda – Friedberg – Frankfurt (RB 48);
Horlofftalbahn (Wölfersheim-Södel to Hungen extension) and Lumdatalbahn in case of lines re-opening.