Railcolor News Expert subscribers got first the news a month ago. Today, Stadler makes it official: the Swiss railway vehicle manufacturer will be delivering up to 27 rack-and-pinion EMUs to Matterhorn Gotthard Railway (MGBahn).
MGBahn is taking the path towards a uniform fleet of three-car multiple units for regional passenger transport. With a combined value of EUR 283.1 million approx., the contract between Stadler Rail and MGBahn was signed on 10.03.2020. The project has been split into two stages, as follows:
Stage 1: 12 units – with delivery and testing scheduled for the summer of 2022;
Stage 2: 15 units to be delivered between 2027-2029.
The EMUs have been named ORION, which stands for "Optimaler Regionalzug Im Oeffentlichen Nahverkehr" (Optimal Regional Train in Public Transport). These will be replacing older locomotive-hauled trains in regional traffic. Valued at EUR 140 million, the first batch is expected to enter regular service with the winter timetable in 2023.
"We are very pleased about this order and the next stage of the long-standing successful cooperation. As the world's leading manufacturer of rack-and-pinion railways, we are proud to be able to produce the rolling stock for the demanding route network of the Matterhorn Gotthard Railway." – Peter Spuhler, Chairman of Stadler's Board of Directors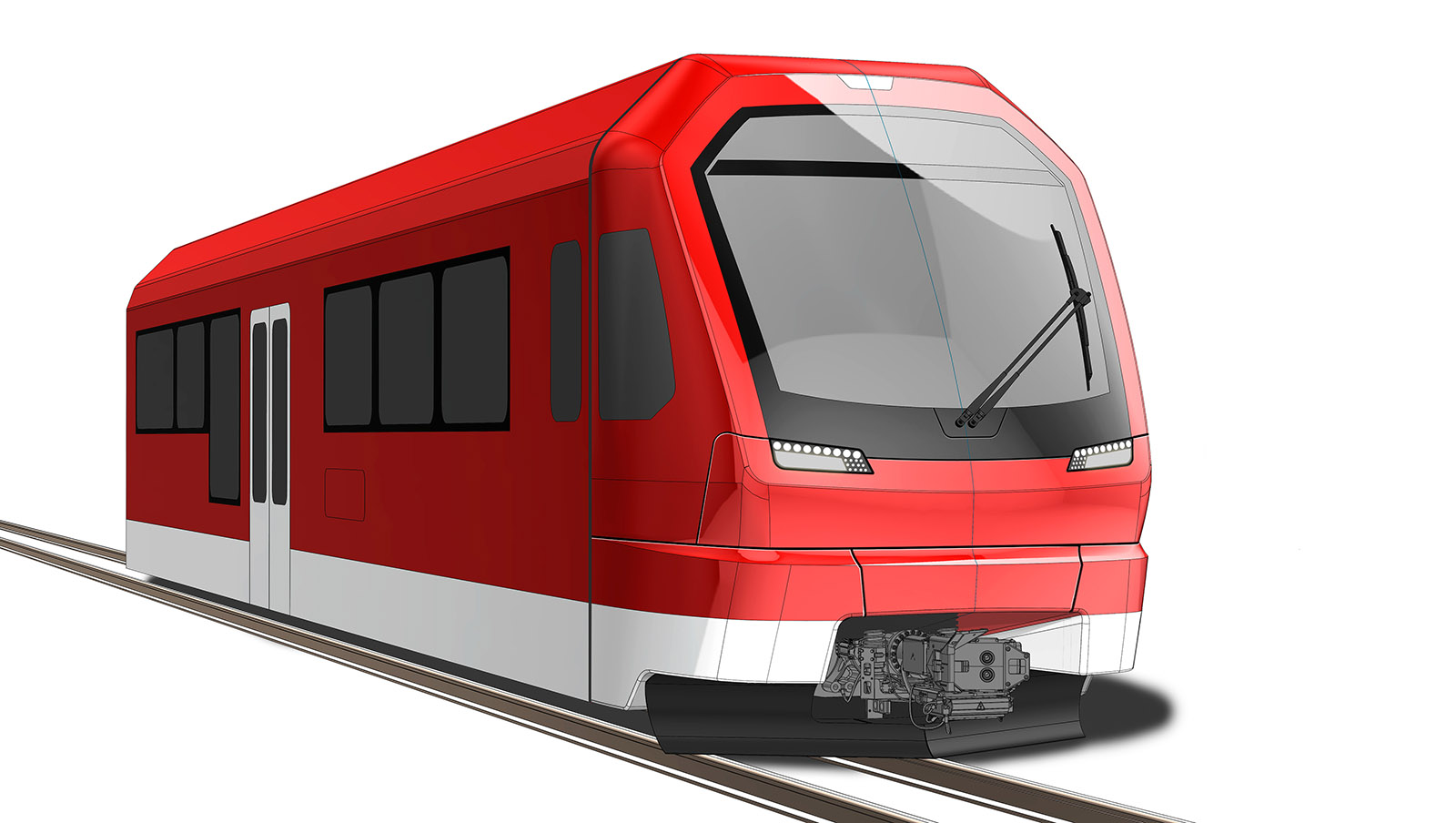 About ORION
The new multiple-unit trains will be able to operate in double or triple traction, accomodating up to 990 passengers with 444 seats, 66 of which are in first class.
The design of the trains pays special attention to customer friendliness and flexibility. They will be optimized for wheelchair users, families with baby carriages and senior citizens who, according to Stadler, will benefit equally from the continuous low-floor entrances with leveled entries and exits. In addition, each of the train's cars will be equipped with a multifunctional compartment for luggage and sports equipment storage. On-board WLAN access will be available as well.
In terms of flexibility, it will be possible to deploy the trains on the entire MGBahn network between Zermatt and Disentis. Specifically, the vehicles will be able to successfully overcome the maximum gradient of 181‰ between the stations of Göschenen and Andermatt. The construction of the trains has been further optimized by the use of lightweight materials and energy-efficient drive components, allowing energy optimization in 'snooze mode' and low energy consumption thanks to the use of oil-free dry transformers.
In social media