Indeed, it has been a bit quiet around the Siemens Smartrons recently. But that doesn't mean things are at standstill. At the end of last year, Paribus>Northrail took delivery of locomotives 192 011 and 012 and both were leased to TX Logistik. We've had no news from 2020, that is, until now. 192 013 is out!
We thank Marcel Lotzen for sharing his nice picture with us. Visit his Instagram profile for more railway pictures from Germany.
Leipziger Eisenbahngesellschaft (LEG) is the name of 192 013's first lessee. Outshopped on 20.02.2020, today it was seen in action by Marcel Lotzen in Groß Rohrheim (DE), which shows it pulling tank car train DGS95385 which runs from Bitterfeld to Karlsruhe West: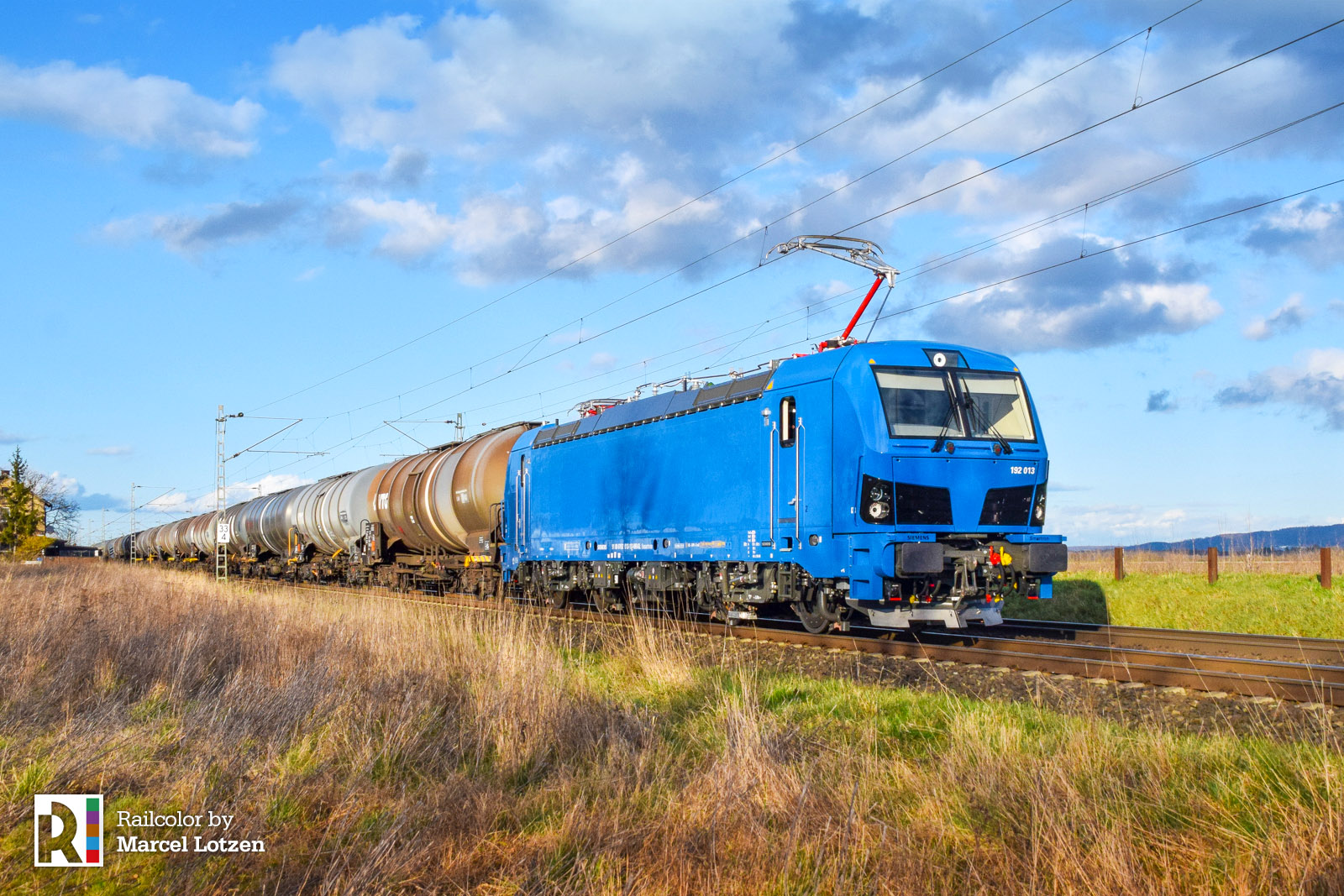 About LEG
LEG is a German private operator, based in Delitzsch (Saxony). The company specializes in both domestic and cross-border freight transport, block train transport, as well as delivery and shunting services on the last mile. To do that, it uses both older-generation locomotives such series 155 electrics, and series 232 diesels, but more modern TRAXX electrics as well. And now a Siemens Smartron has joined them.
Siemens Smartron Data Dossier
Besides fresh news and rich visual information, we're all about data on Railcolor News. Our Expert subscribers have access to our 'Business Intelligence' category, which gathers all the stats regarding operators and locomotive models. Visit our Smartron [Data] dossier to get a complete overview of all these locomotives, and the companies that are using them.