No more photoshop (we were pretty close, by the way). This time we bring you a picture of the real thing. Meet the first TRAXX P160 AC3 for Landesnahverkehrsgesellschaft Niedersachsen (LNVG):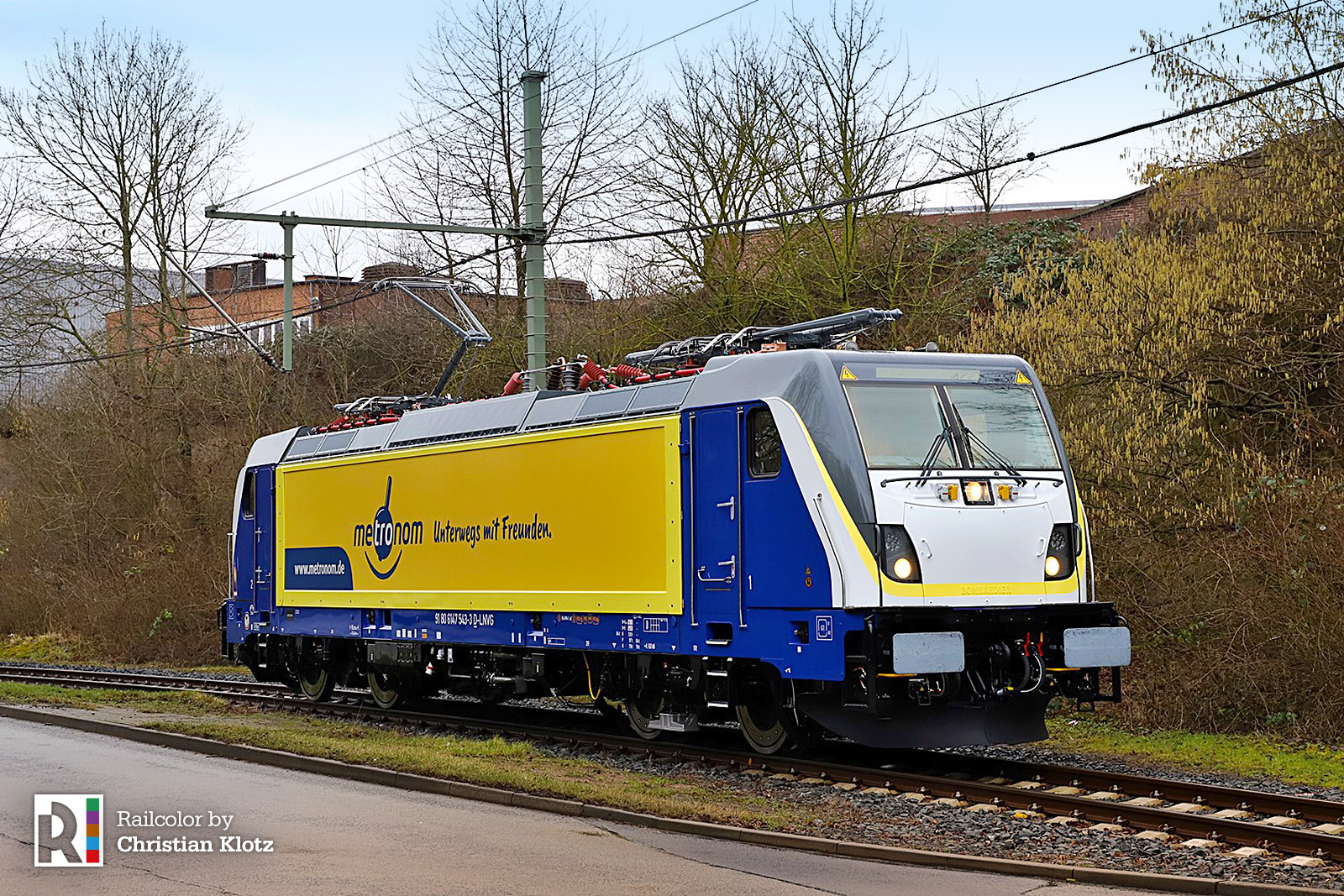 Today, the newly assembled 147 543 of LNVG was out and about on a test drive in Kassel (DE). Christian Klotz brings us these exclusive images, which show the locomotive in its final livery design: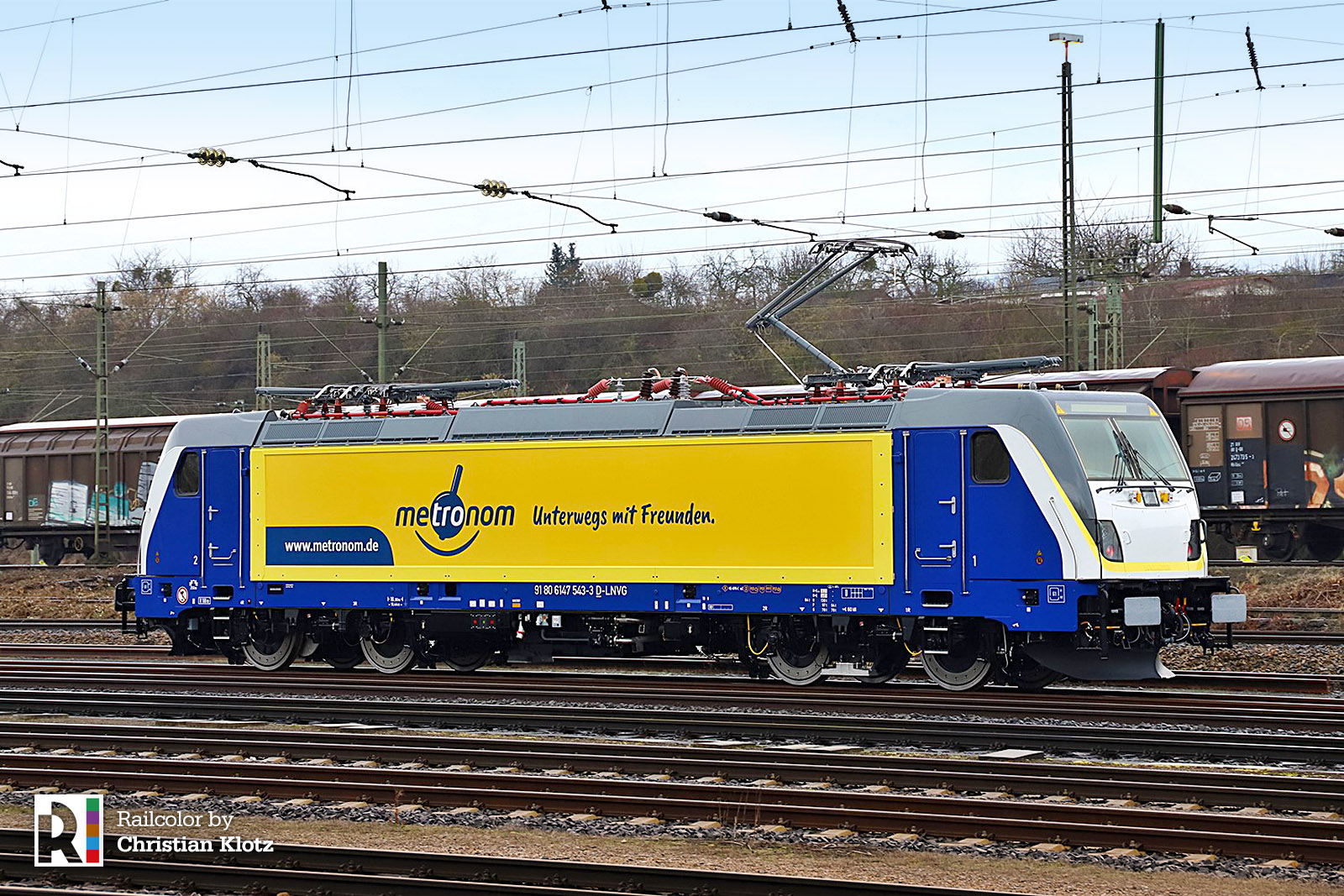 The full NVR-Number of the locomotive is 91 80 6147 543-3 D-LNVG. (LNVG's number with the highest number is currently 146 542, so that explains the 543). On its side, a Flex-Panel can be seen with a Metronom advertising motif, featuring the "Unterwegs mit Freunden" slogan which means "Traveling with friends" in English.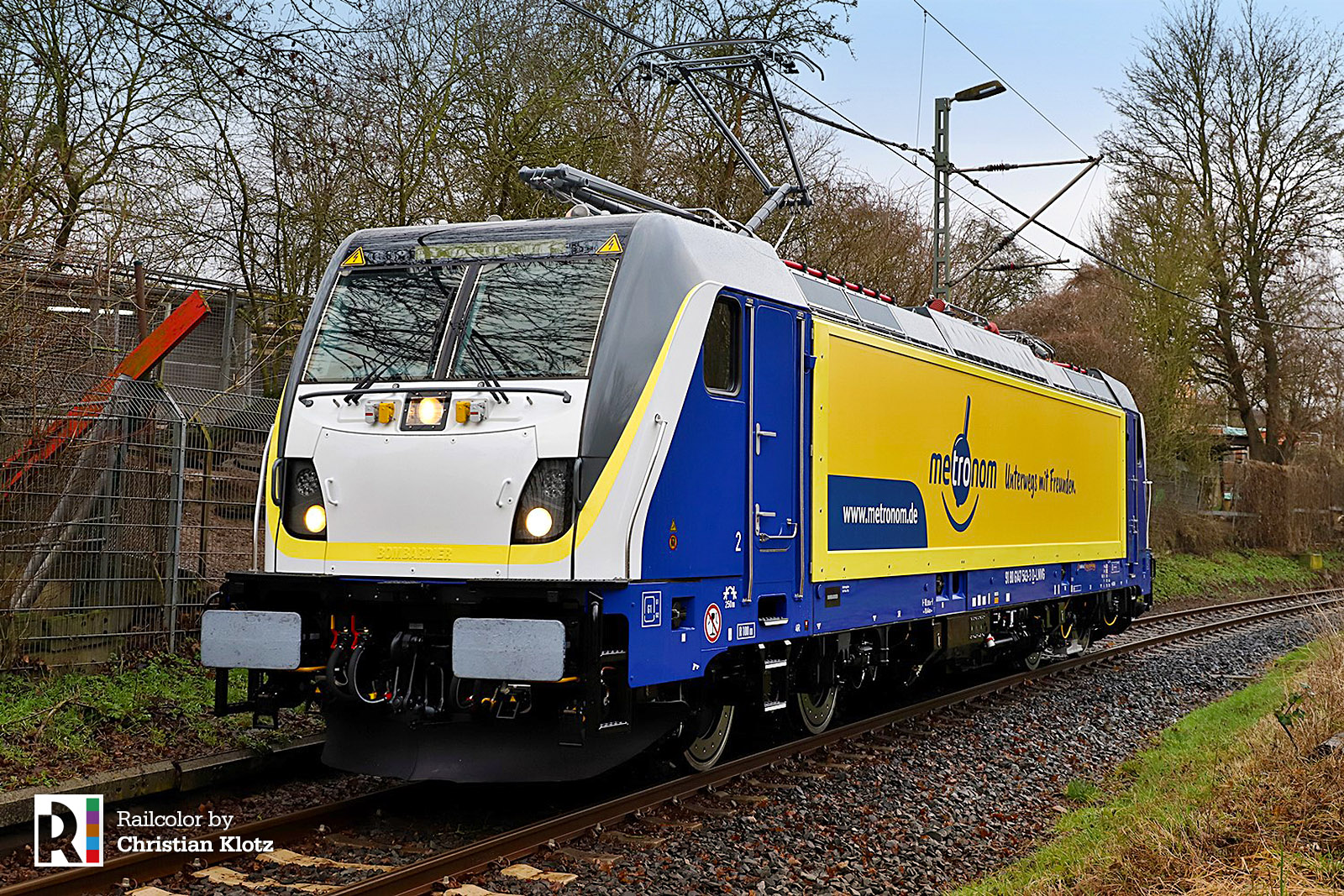 But that's not all
Curious to find out more details about the project? We've got it all – background information, LNVG TRAXX locomotive fleet list, plus our initial Photoshop impression of the design, it's all here, and our Expert subscribers got it first several weeks ago: