The 'Hommels' are back! Were they gone? Sort of. Starting in 2016, Dutch rail freight operator Rotterdam Rail Feeding (RRF) gave three of its leased Beacon Rail Class 66 diesel locomotives the orange/black livery of its mother company, Genesee & Wyoming (G&W). But, when RRF stopped its activities in Belgium, these machines were re-assigned to RRF's sister company Freightliner in Germany and Poland, and the happy colors disappeared to the East. But the good news is: now another two 'sheds' got the Rotterdam Rail Feeding (RRF) design.
We are grateful that we could publish the picture made by Chris Westerduin. Take a look at his other pictures and pay his Flickr account a visit.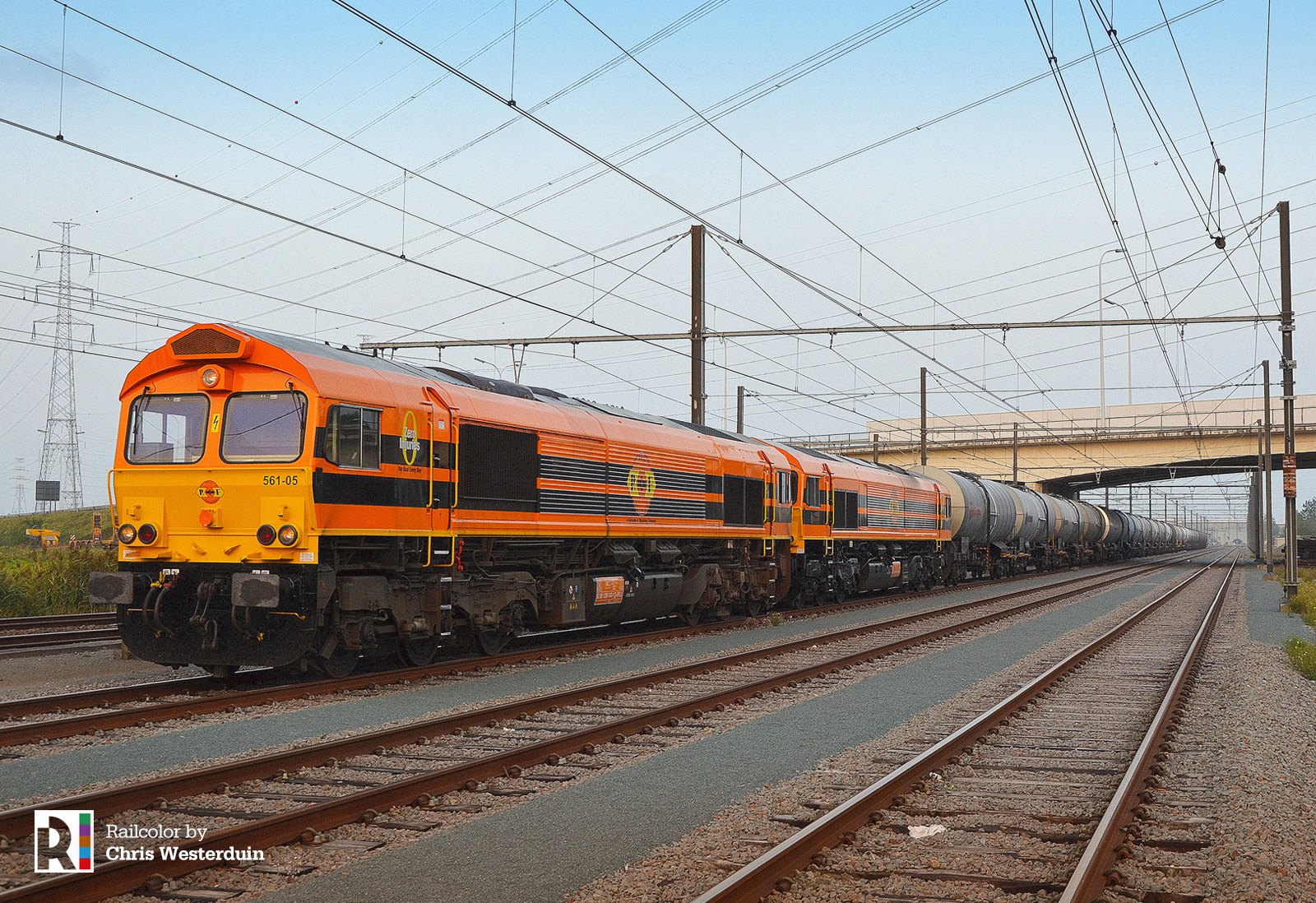 RRF was the first Genesee & Wyoming-company that applied the orange/black design to Class 66 diesel locomotives (JT42CWR(M/-T1), back in 2016. Beacon Rail 561-03, -04, and -05 got the design and were operated in Belgium and the Netherlands.
Nowadays other G&W companies have similar locomotives in this color scheme. Freightliner in the UK has some; these look different compared to the ones on the European mainland. And as stated, Freighliner DE and PL are now operating the ones coming from RRF. These kept their wrap; only the logos were replaced.
In Dutch, locomotives in this design are nicknamed 'Hommel,' which means 'bumblebee.' You can guess why. But in 2019, the bumblebees were gone from the region. Time to for some railcolorful replacements: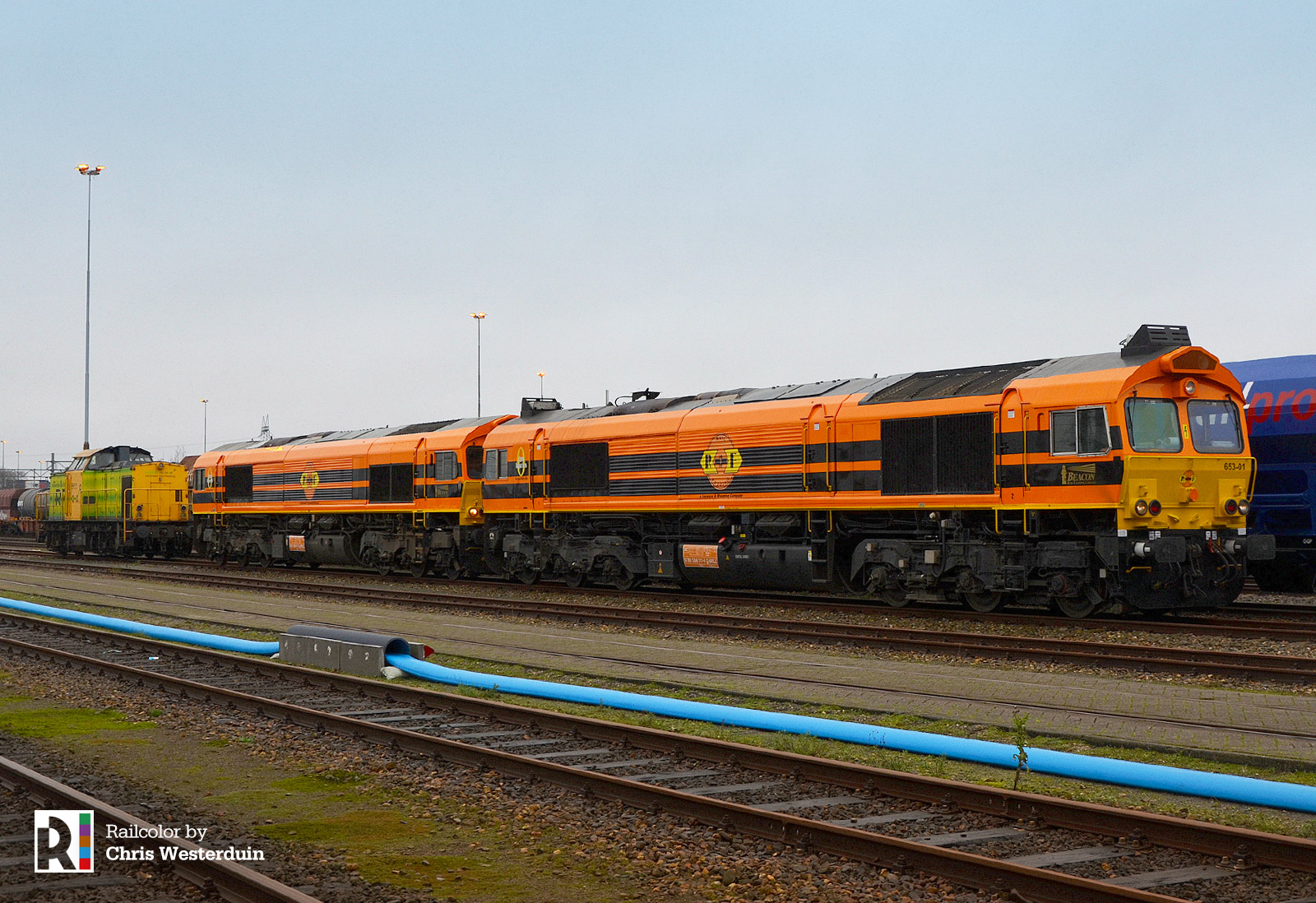 New in G&W livery since 2020: PB01 and 653-01
The PB01 was made in 2001 and delivered first to Porterbrook Leasing Company, sold to Ascendos Rail Leasing in 2010, and once Beacon Rail has taken over Ascendos, the locomotive has changed its owner one more time. Its green livery with UK compulsory yellow front had faded stickers of one of the lessees – RTB Cargo – still visible on the cab. That might have triggered the new livery to be applied.
The 653-01 was built in 2006, with its first owner being MRCE. In 2015, the locomotive was acquired by Beacon Rail Leasing as a part of the big deal – 27 EMD Class 66 locomotives and 10 Siemens ER20 locomotives also. Ever since this takeover, this locomotive has been changing lessees in the Netherlands and Germany. For all these years, it had a black livery with yellow front (okay Veolia logos and a Captrain livery but only for during a very short period) now it that has a proper design for the first time in its 14 years of operating history.