This article was originally published on 07.02.2020 and updated on 11.02.2020 and 20.02.2020 – scroll down to see the update.
CZ Loko and ice hockey club 'Dukla Jihlava' are cooking on something; A special design for an EffiLiner 3000 to be more precise. The loco will make its first trip in its new livery on 11.02.2020, starting at Jihlava's main station (platform 2/3 10.00 am). 
The locomotive will feature a red and yellow design, which will naturally include Dukla icons: hedgehogs, swords, and its mascot. CZ Loko and the club have a partnership.
Update 11.02.2020
Today CZ Loko brings us an official preview of the locomotive: 365 005, which belongs to the rental pool of the Czech manufacturer. The debut took place at Jihlava station in the Czech Republic and this was not by coincidence, as this is the home town of the 'Dukla' hockey club. We mentioned the Dukla mascot earlier on, and now we see it in person: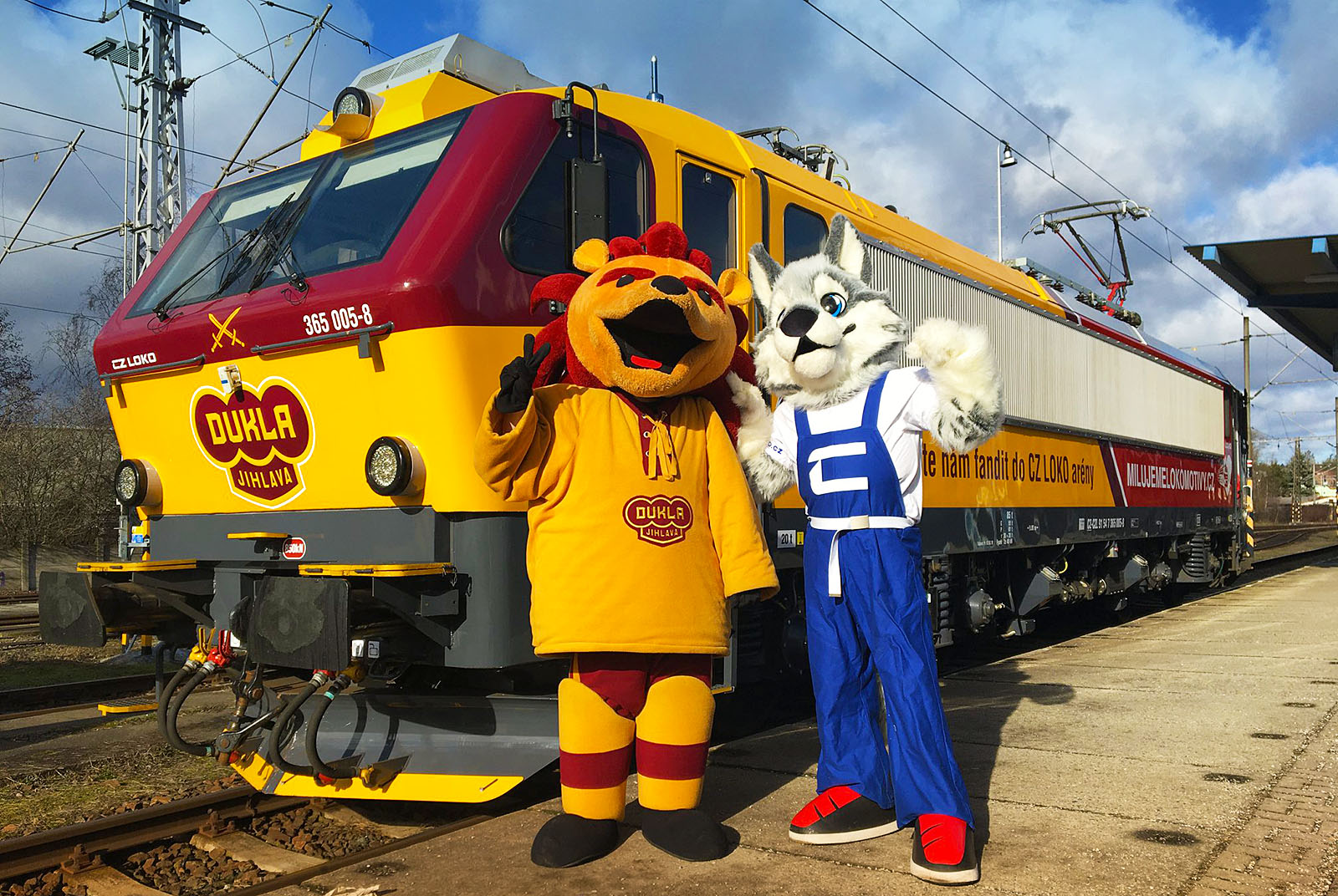 Interestingly, a second mascot is seen posing at the picture and it's wearing CZ Loko's distinctive "C" on its mechanic's outfit. Perhaps we'll have the chance to meet him in person on this year's edition of InnoTrans.
Update 20.02.2020: IDS cargo leases the DJ locomotive: