Czech locomotives manufacturer CZ LOKO has recently tweeted a picture that tells more than a thousand words. The concept, details of which will be revealed in the near future, tells a story of where the company intends to go in terms of its product portfolio.
CZ LOKO has been on a success path over the last years, mainly thanks to larger orders from a domestic ČD Cargo, but also the demand for its diesel and electric locomotives in Italy, Baltic countries and generally across Central and Eastern Europe. We have seen a streamlining of the product portfolio, now offering a range of mainline and shunting locomotives.
From the recent Tweet, we can see one unification, common in the car manufacturing business: a facelift. All the locomotives got a new, more aerodynamic design enhanced by the predator appearance of the lights. We will see how much of this will actually be transferred to produced locomotives.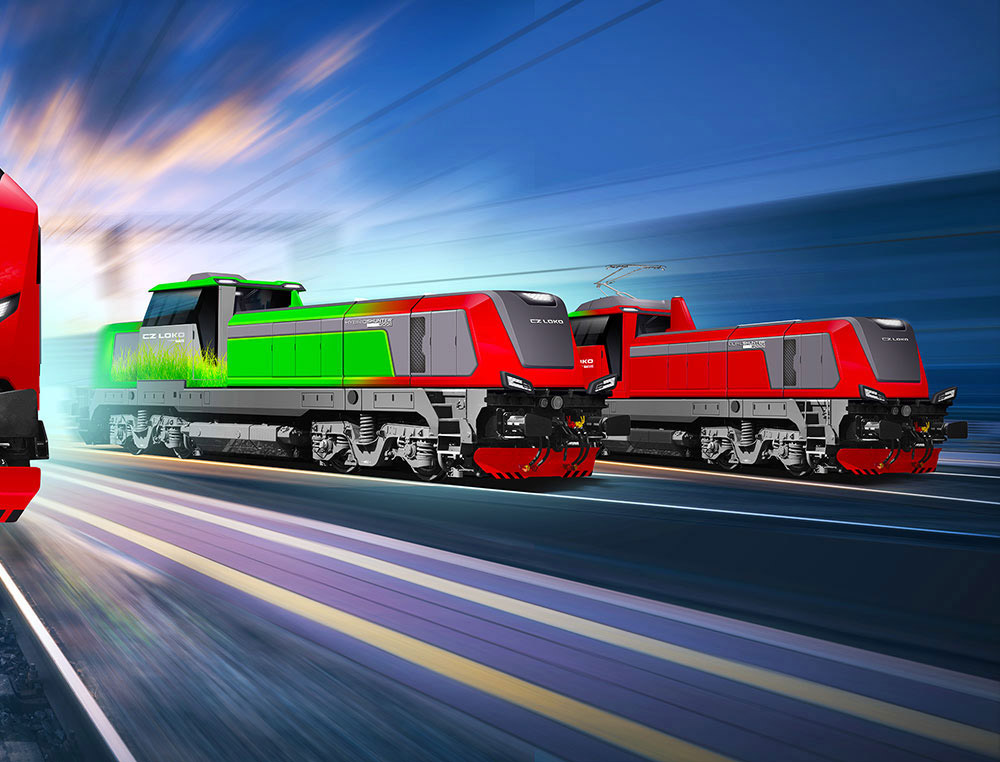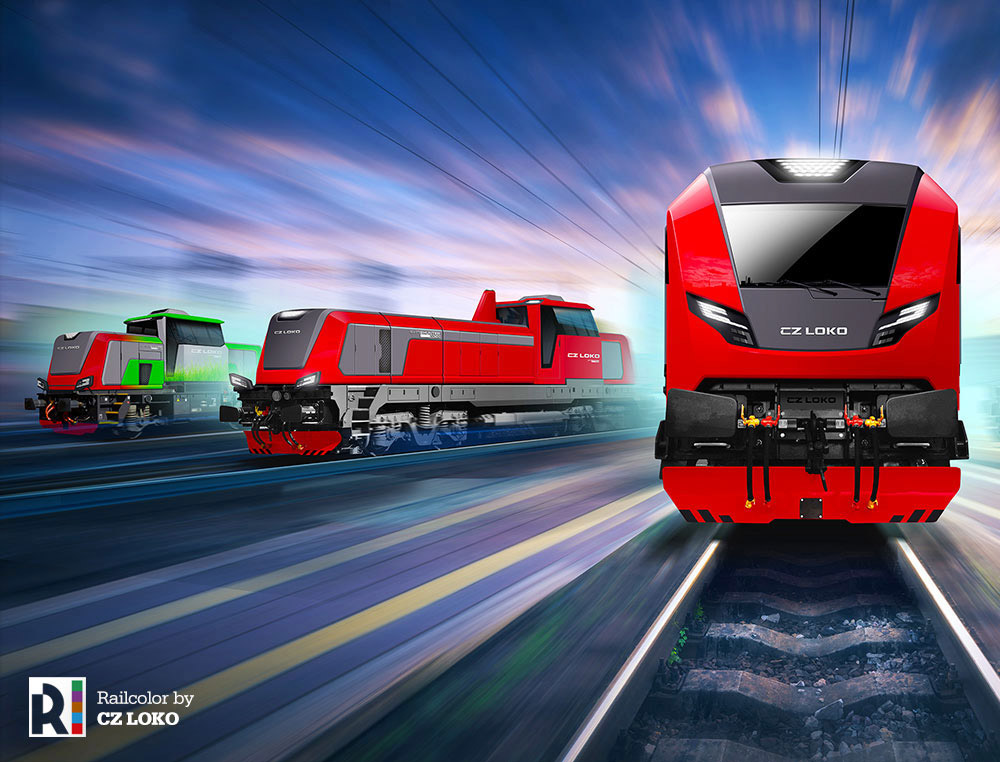 The mid-cab locomotive version is the bread and butter of the company. From the recently released Tweet, we can see that HybridShunter 400, introduced at Czech Raildays 2019, might get a hybrid brother – as what looks like a facelifted EffiShunter 1000 gets not only the corporate red but also red and green livery. That tells us more about the eco-friendly product portfolio growth.
In the middle of the picture, the dominant locomotive is what seems to be an EffiLiner 2000, only revealed by now as a concept on the CZ LOKO website. With this new design, it seems the company proceeds with the mainline locomotive replacement of EffiLiner 1600 that has ceased to be produced after the final 4 of these locomotives will be produced for ČD Cargo.
Last but not least – the locomotive on the far right of the picture. Is this the long-awaited DualShunter 2000? With a pantograph on the rooftop of the cabin, CZ LOKO enters the segment, where many other shunting locomotives producers aim: the combination of diesel with electric- or a battery-powered locomotive.
Hybrid shunting competitors
There are similar intentions of developing and covering the hybrid shunting market by several competitors already: