The skiing season is in full swing and so is the ski trains news. Stadler has always been known for being a niche-market specialist for small quantities of highly specialized multiple-unit trains purposed for mountainous railways. Two Swiss railways will start receiving new such trains from Stadler soon: NStCM and GGB.
You might have never heard of these railways before, but you know for sure the iconic Swiss places they can take you to. Nyon–St-Cergue–La Cure railway line (NStCM) departs from Lake Geneva, while Gornergratbahn has the tagline "The Matterhorn Railway".
Gornergratbahn (GGB) –  5 new trains
Gornergratbahn (GGB) is a 9,3 km meter-gauge cog railway from Zermatt to the summit of the Gornergratt, offering views on 29 Alp peaks, including the legendary Matterhorn. With 200 permille, its elevation at the starting point and the peak differs by almost 1,5 km. The 5 new two-car electric multiple units named POLARIS "POpular LAndscape Railway In Switzerland" will replace a current 57-year-old fleet and are to be delivered in 2021. With 120 seats and an additional 100 standing places, new trains will operate in an intended 20-minute cycle to cover the demand for the popular route. This will also be enabled for the second-highest mountain railway in Europe thanks to the higher speed of these trains – up to 30km/h up and 20km/h down the hill.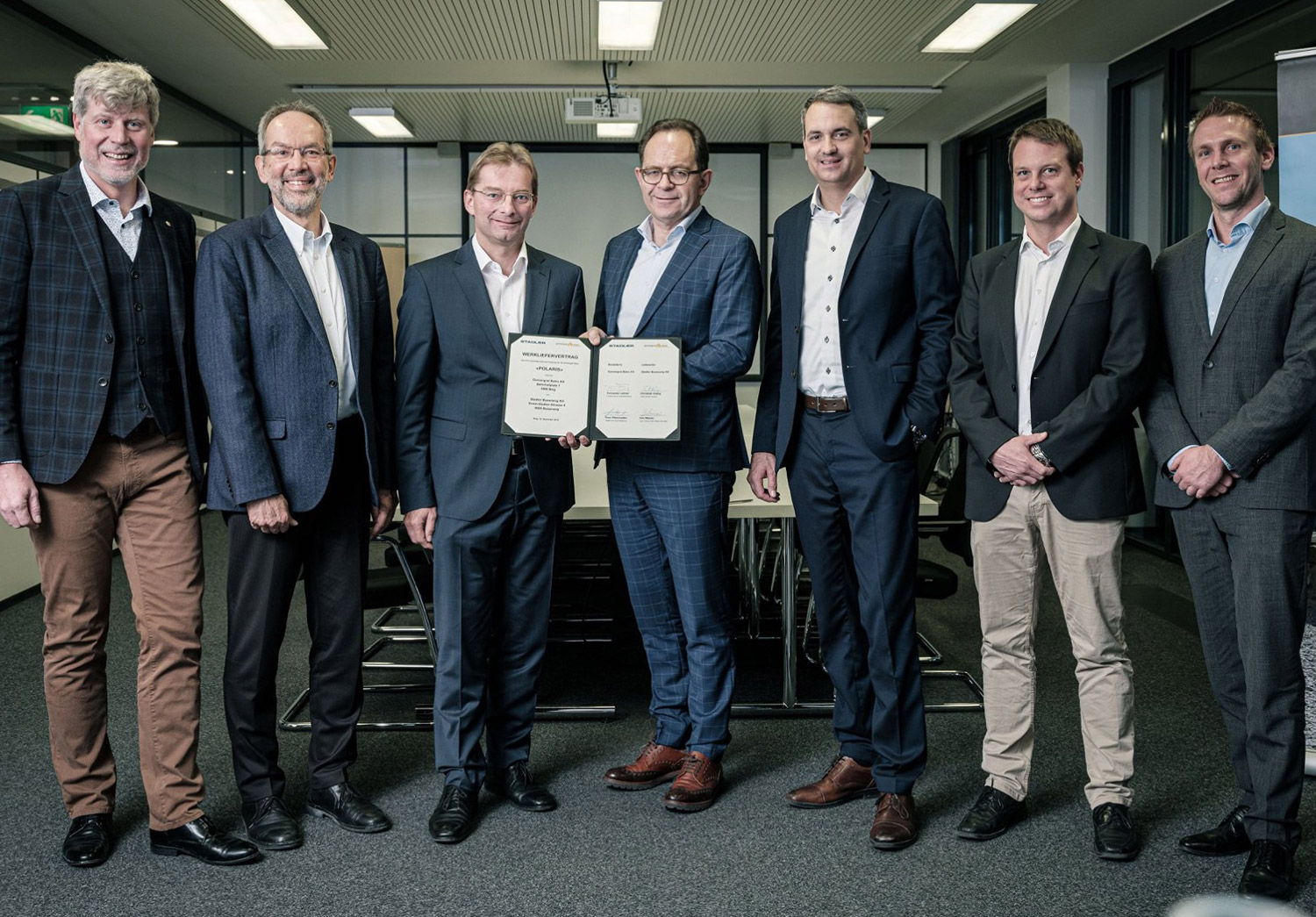 Nyon–St-Cergue–La Cure railway line – 6 new trains
The 27 km route of Compagnie du Chemin de fer Nyon – St-Cergue – Morez SA (NStCM) will be served by six new 2-car trainsets, adding to the existing fleet of 4, in operation since the end of 2015. The meter-gauge railway reaching up to the spa and winter sports resort of Saint-Cergue on the heights of the Vaud Jura and on to La Cure directly on the French border will thus standardize the fleet of ABe 4/8 units with deliveries scheduled between the last quarter of 2021 and the first quarter of 2022.