Czech energy group Sev.en Energy has acquired a new shunting locomotive for the operation in Počerady power plant, situated in the north of the Czech Republic. It is not an EffiShunter as we would expect though. This is a 741.7 class locomotive.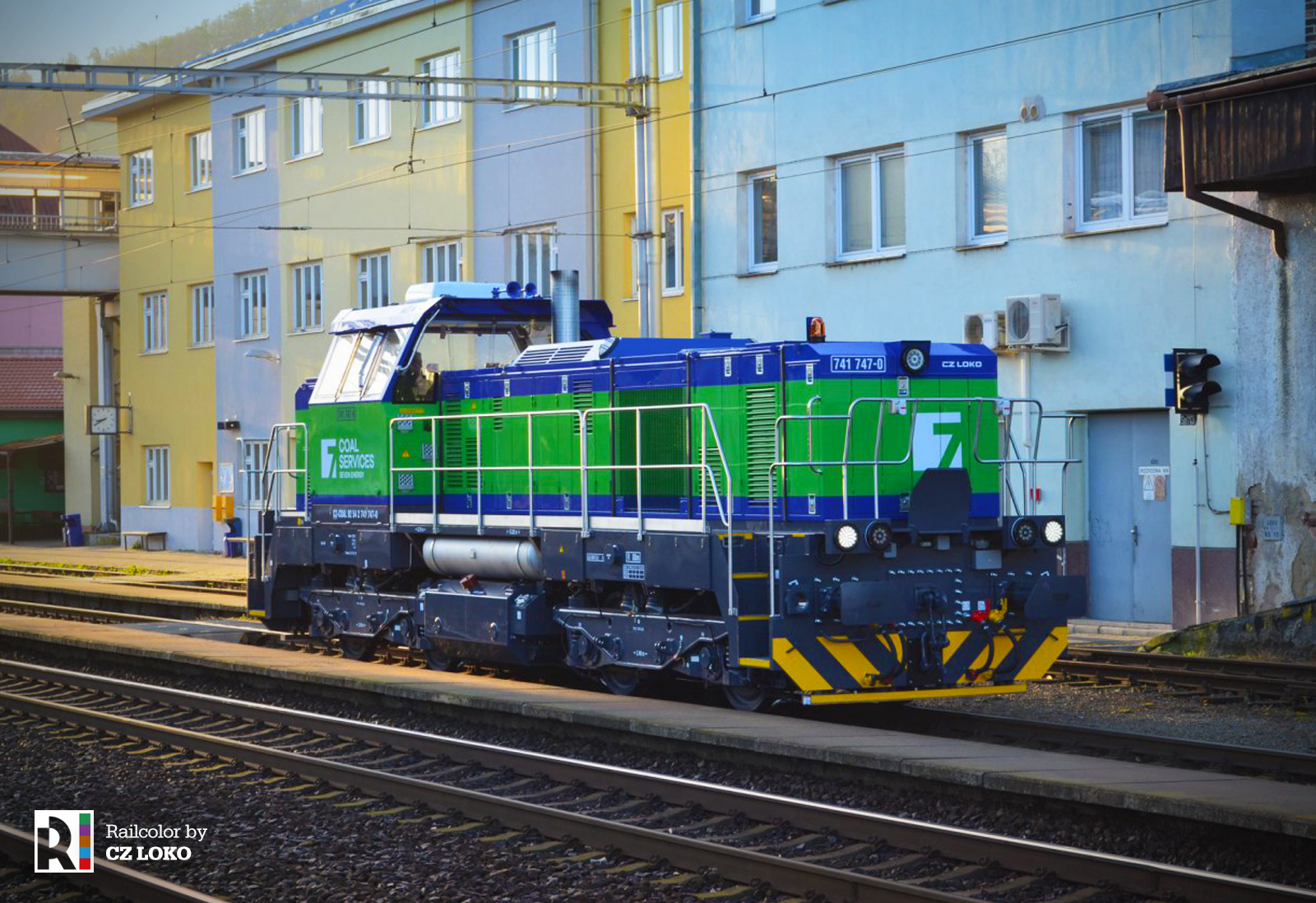 Sev.en Group, more specifically its rail services subsidiary Coal Services, has tested a locomotive of this type a year ago already.
At first, 741.745 has been spotted on Třebušice siding, before being handed over to the final customer – Terminali Italia. In February, 741.739, belonging to chemical plant Lovochemie Lovosice, pulled and pushed trains close to Počerady coal power plant.
Now, the company has taken a decision to acquire one locomotive of this type. Designated 741.747 it has a blue and green livery with a 7 logo in the front and with an additional sign COAL SERVICES on the cab.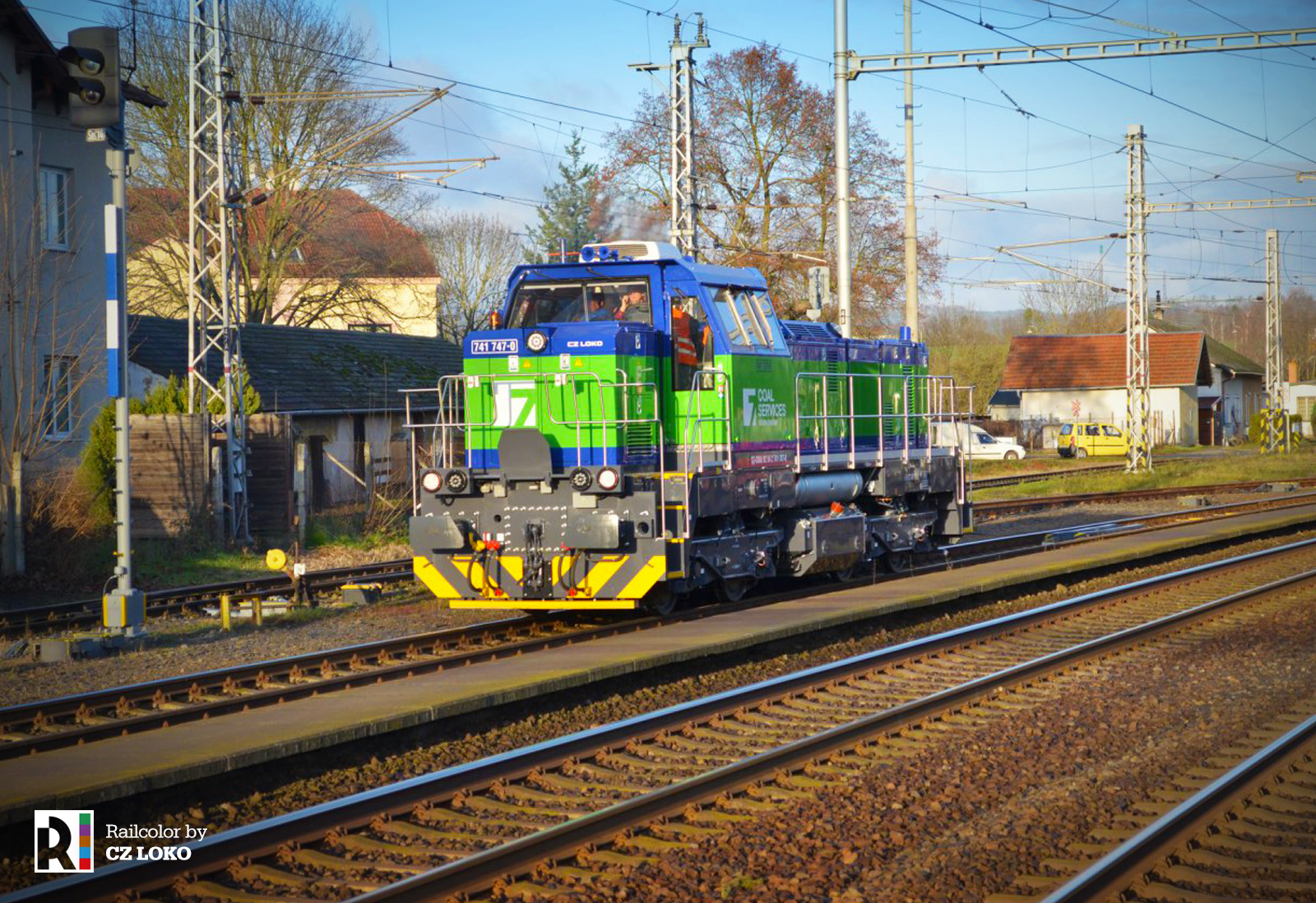 Coal Services also operates older locomotive classes 721, 740 and 770, with an additional smaller shunter from CZ LOKO purchased 11 years ago – class 709. It also operates over 20 electric mining locomotives Class 127. The fleet serves various mining, power, and heating plants across the Czech Republic.