Werbelok alert from Hungary: Yet another EuroSprinter locomotive of MÁV-Start's fleet gets a special livery (470 007 got one this summer). This time the topic is the 250th anniversary of Semmelweis University and the chosen one to 'wear' the new outfit is 470 006. We got some great pictures, which we are eager to share with you:
We thank Endrődi Szabolcs and Norbert Tilai for sharing their beautiful pictures of the locomotive.
An official presentation
The new livery design was officially unveiled on 07.11.2019 at Budapest Keleti railway station. That day, it was exactly 250 years ago when Empress Mary Theresa added a medical faculty to (at that time) Trnava University, that eventually developed into the now well-known Semmelweis University (Hungarian: Semmelweis Egyetem). The medical institution and MÁV started cooperation during spring. The official presentation of 470 006 is another part of this Semmelweis' Jubilee year: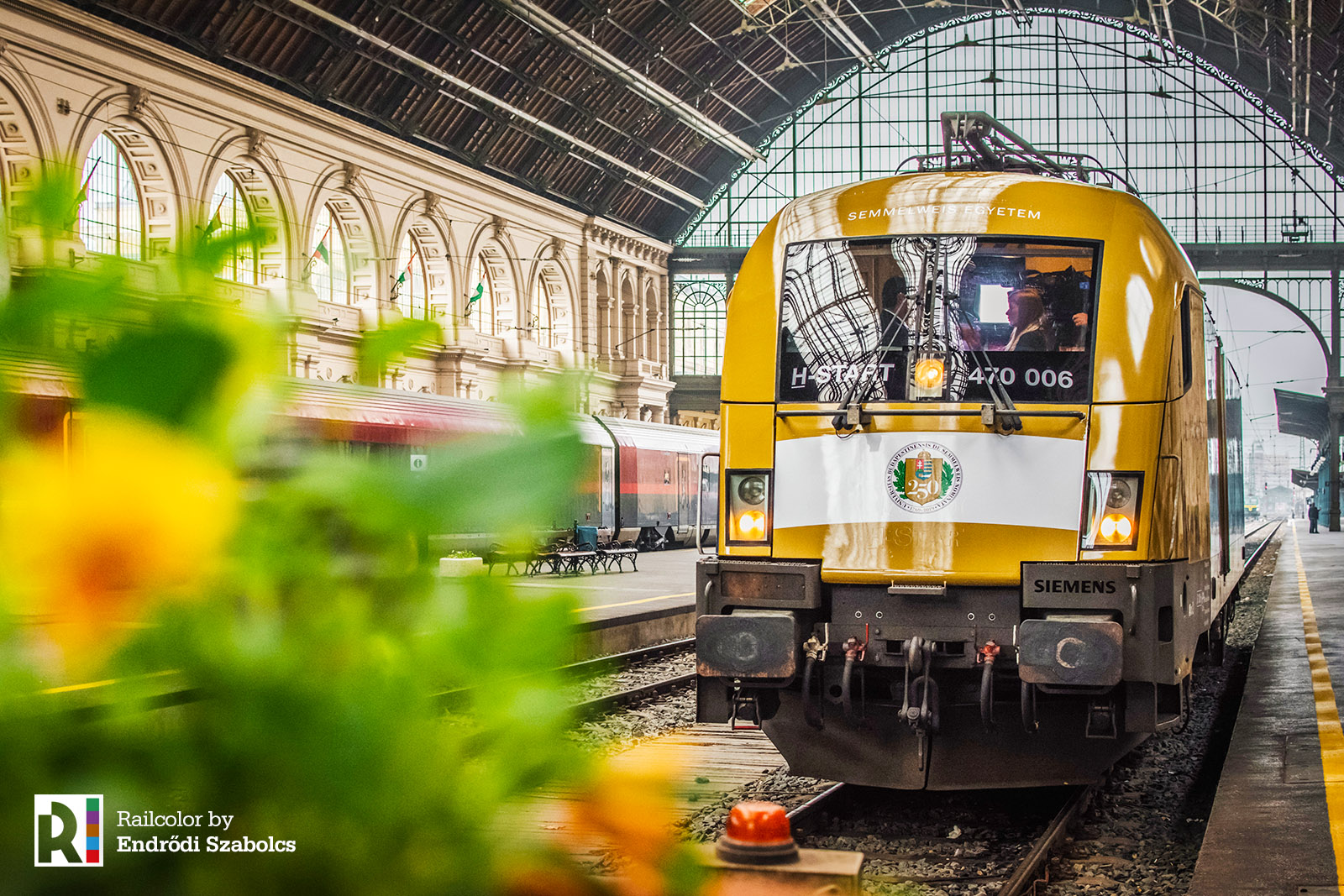 Golden + Blue
The golden and blue livery features the University logo, as well as decorative motifs, including a stylized '250', to mark this impressive anniversary.
"The two major cities, the Semmelweis Euro City train between Budapest and Vienna, and the locomotive emblazoned with the motto 250 years of Semmelweis University's education, research, healing in health establish a tradition." – Dr. Béla Merkely, Rector of Semmelweis University
Caught in action
The newly wrapped locomotive will be running on the Budapest-Hegyeshalom-Vienna, Budapest-Sopron, Budapest-Szombathely and Budapest-Békéscsaba-Lőkösháza routes. Norbert Tilai managed to catch it on duty at Győr station just a day after its official presentation: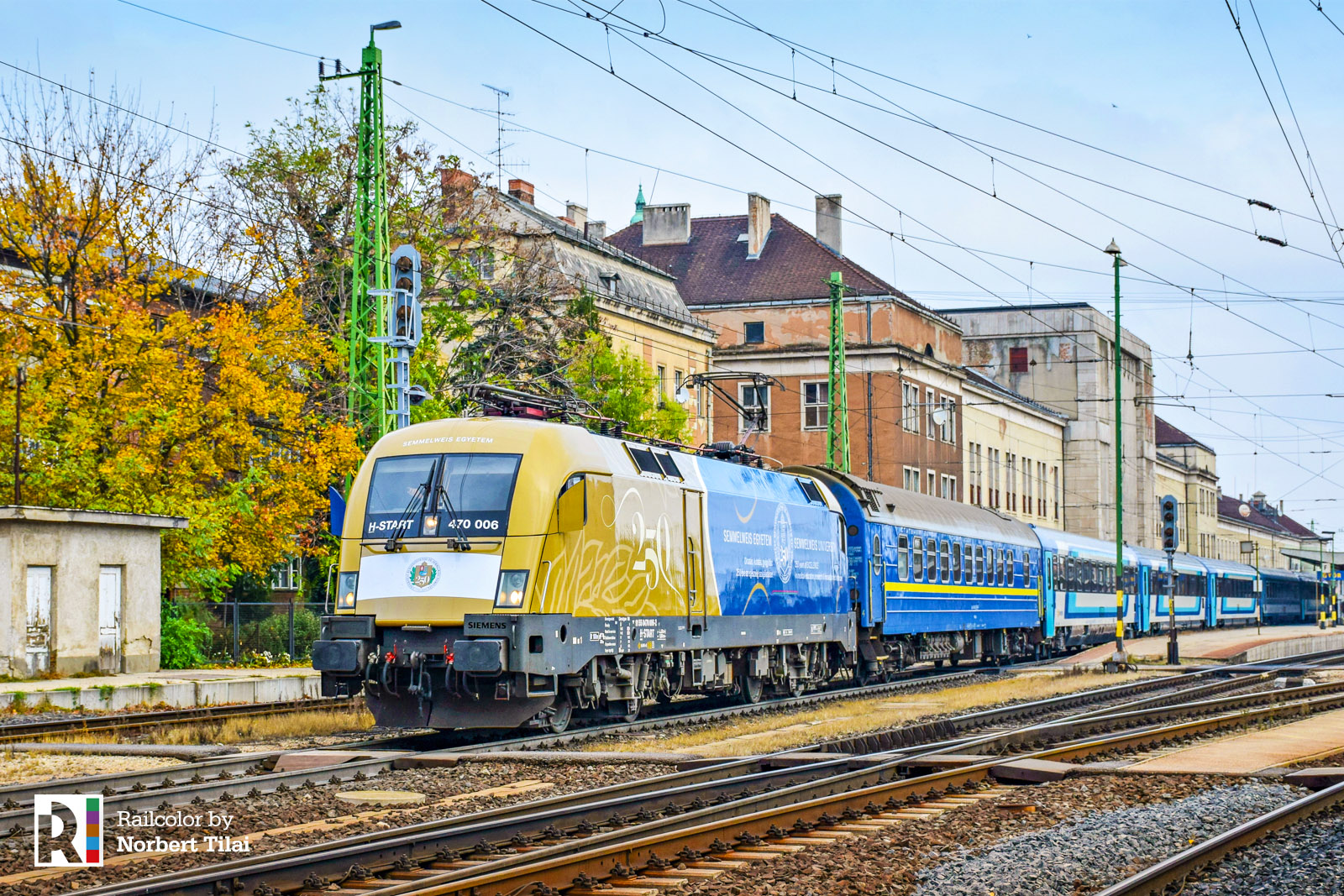 A special locomotive needs a special train
In honor of the 250th anniversary, there is a 'Semmelweis EC' since the end of August, running on the Budapest-Vienna line since.