First, came the order announcement. Then, an official presentation followed. We even saw them on their way to Italy. It took a while but, finally, the BMU FLIRTs for Valle d'Aosta enter revenue service. We bring you a fresh visual and some information regarding the challenges the new trains are currently facing.

We thank Marco Stellini for letting us feature his nice photo in the article. Visit his Flickr profile for more railway pictures from Italy.
The first two 'BTR 813' bimodal trainsets entered service on the Aosta-Turin line on 06.10.2019. A total of nine trips between the two cities scheduled on a daily basis.
"The merit of the arrival of these trains goes to those who have assumed, in the past few years, the political responsibility of an innovative decision as it is difficult to implement given the complexity of the rules governing the rail transport system" –  Luigi Bertschy, transport commissioner of the region of Valle d'Aosta
Marco Stellini brings us an early-autumn impression of the brand new FLIRT BMUs in regional service between Turin and Aosta in Perlaz. The picture was taken on 26.10.2019 in Parleaz, Chambave, Aosta Valley: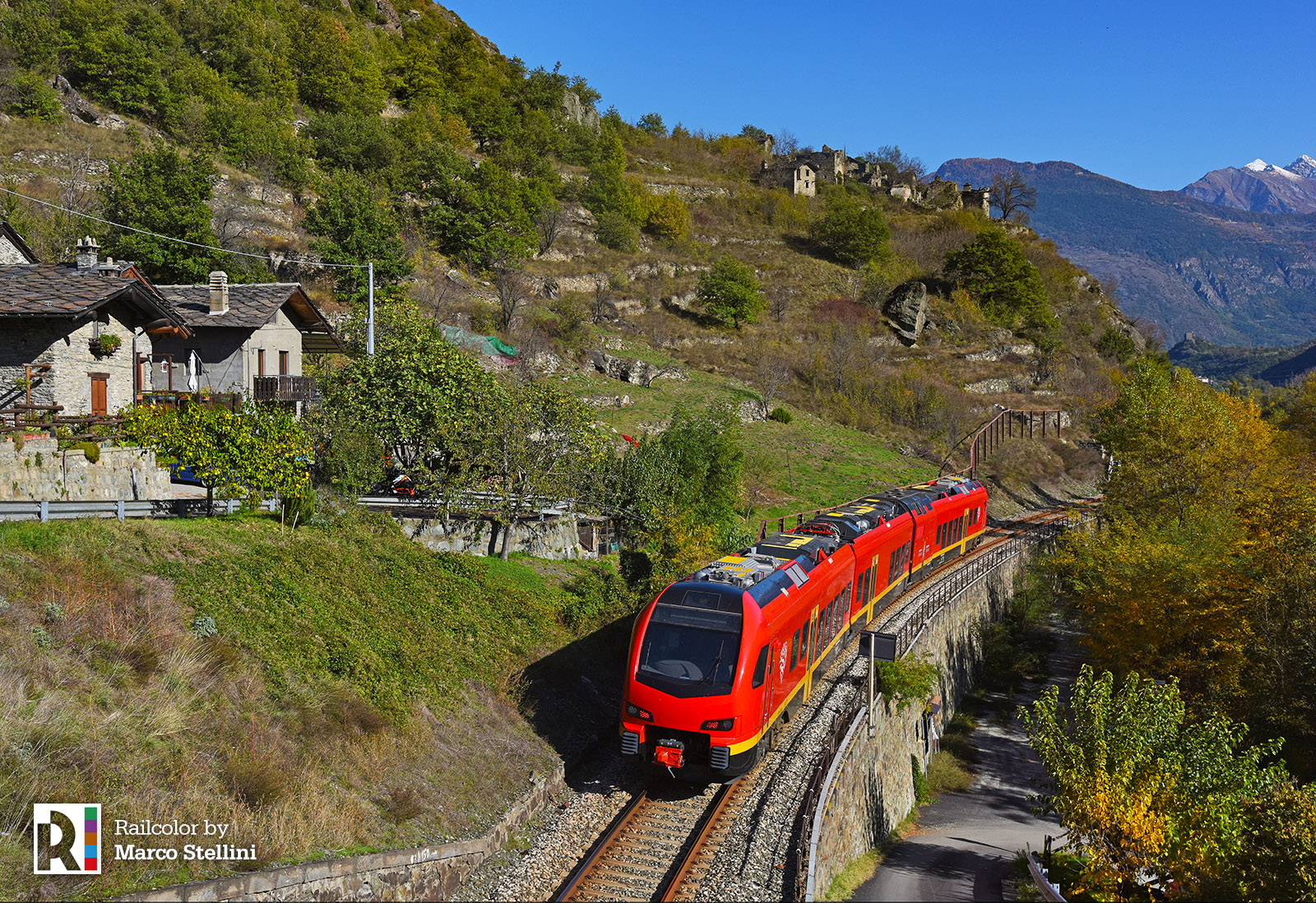 Post-launch difficulties
However, at the same time, the red hybrids have been struggling with technical issues, which became apparent shortly after their launch. On 16.10.2019 the Valle d'Aosta. The Region sent a formal inquiry to Stadler for an urgent report on the technical problems of the new trains. The petition was sent in relation to a technical failure of one of the trains that took place the same day in the station of Montjovet. The malfunction led to a cancellation of the service.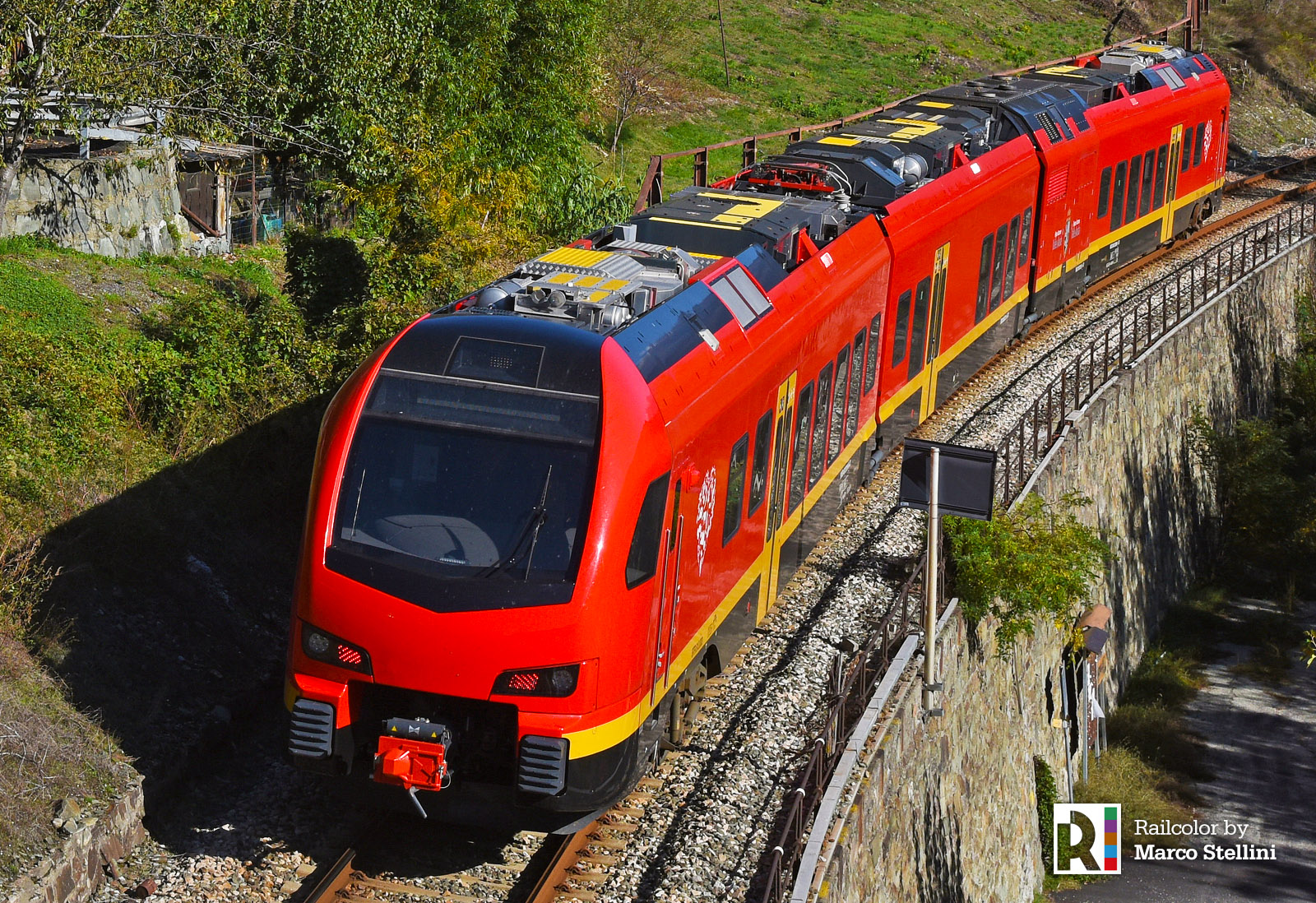 In an answer, dated from 21.10.2019, Stadler issued an apology for the recently caused inconveniences. The manufacturer confirmed that there are issues, related to the development of the rolling stock, and more specifically: 'the interaction between vehicles and the specific railway infrastructure of the line.'
This is why the company is working diligently to identify and remove individual problems and minimize the inconvenience for users who have been waiting for these vehicles for a long time. At the same time, two more trains are expected to be delivered in the coming days. A total of five units were ordered in total. They are Italy's very first fleet of bimodal trains.