Our Expert subscribers got the scoop first (earlier in September). Today, the Elf2 for Województwo Małopolskie was signed: Pesa will be delivering four Elf2 EMUs to Poland's Malopolskie Voivodship.
Pesa will be adding a further four EMUs to the fleet of the Małopolska Railways, a contract valued at EUR 25,5 million. In the past, Pesa has delivered 18 trains to this customer. The new investment is co-financed by the EU, receiving funding from the 'Operational Program Infrastructure and Environment for 2014-2020'. Delivery is expected to take place by the end of 2021.
We are very pleased with the signing of the contract for the purchase of new trains by the Marshal's Office of Małopolska Voivodeship. Considering the development of railway infrastructure in our province, the new Elf2 will certainly improve the comfort of travels and contribute to the construction of a New Quality of Railways – not only in our region bu also also throughout the country. We can't wait for new trains to appear on the tracks – says Bogdan Kondratowicz – president of Koleje Małopolskie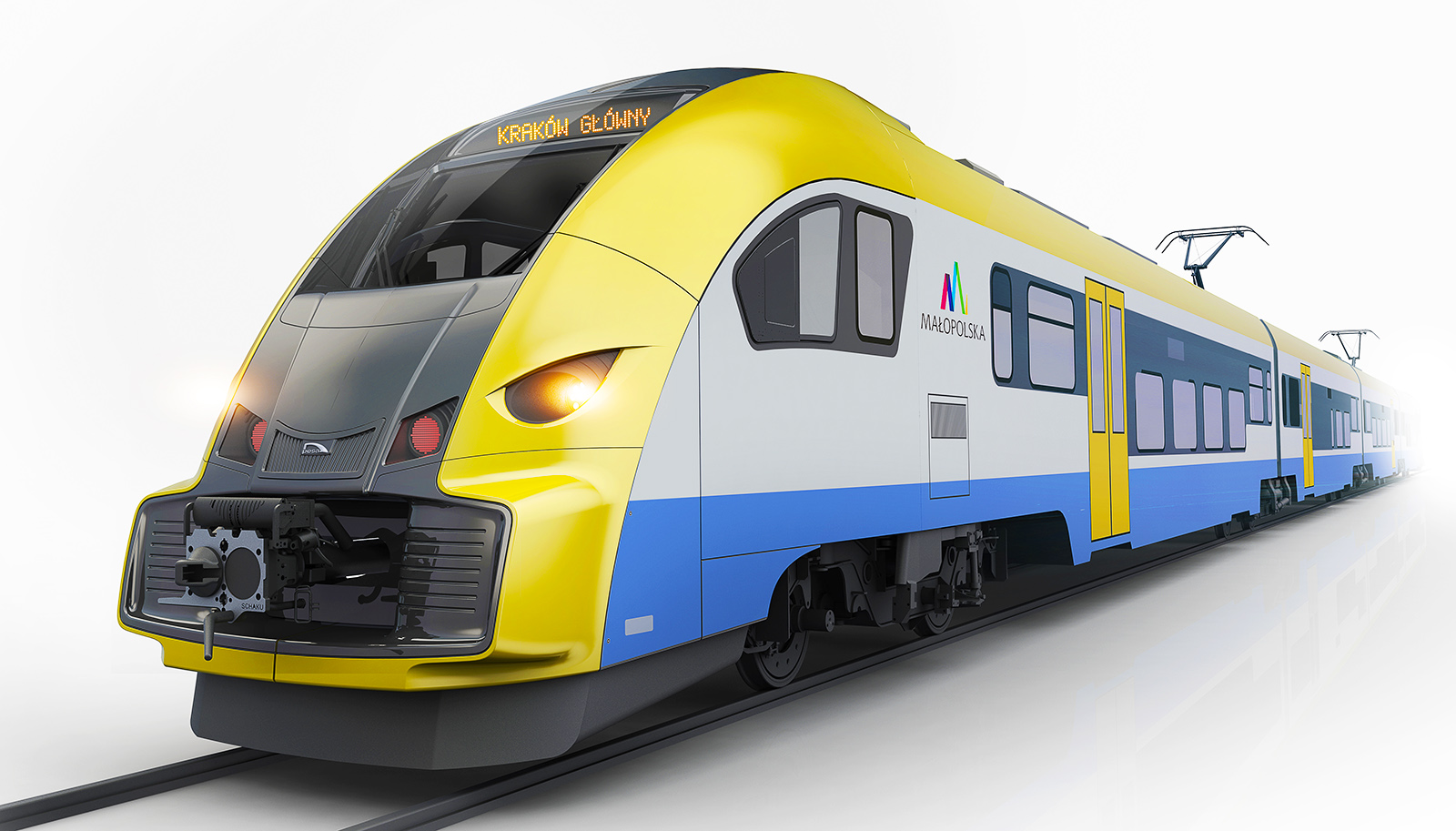 Technical specifications
Length: 75 meters;
Capacity: 480 passengers (200 seated);
Number of doors per side: 6;
TSI2014 and 2019 compliance: yes;
ERTMS/ETCS: Level 2.
The trainsets will also be equipped with air-conditioning, WiFI, family areas and will be PRM friendly.
The livery of the train has slightly changed compared to our previous news item. The colorful Malopolska logos are smaller, the blue of the side skirts does no longer end in a quirky upgoing wave.
More about the project: