91 80 6192 008-1 D-BBL – Another new Smartron that will soon be unleashed by Siemens in Munich. The machine will be delivered to BBL Logistik from Germany. The operator, with orange as its signature color, decided to invest a considerable amount of time (and money) in changing the Smartron's standard Capri blue livery.
We thank Malcaris Maxima and Steffen Tröndle for sharing their pictures with us:
With a full wrap, the machine got a plain orange body with BBL Logistik logos and a black colored frame. Nevertheless, it still shows the locomotive is painted in blue, as various smaller details of the frame and the body simply can not be covered with stickers.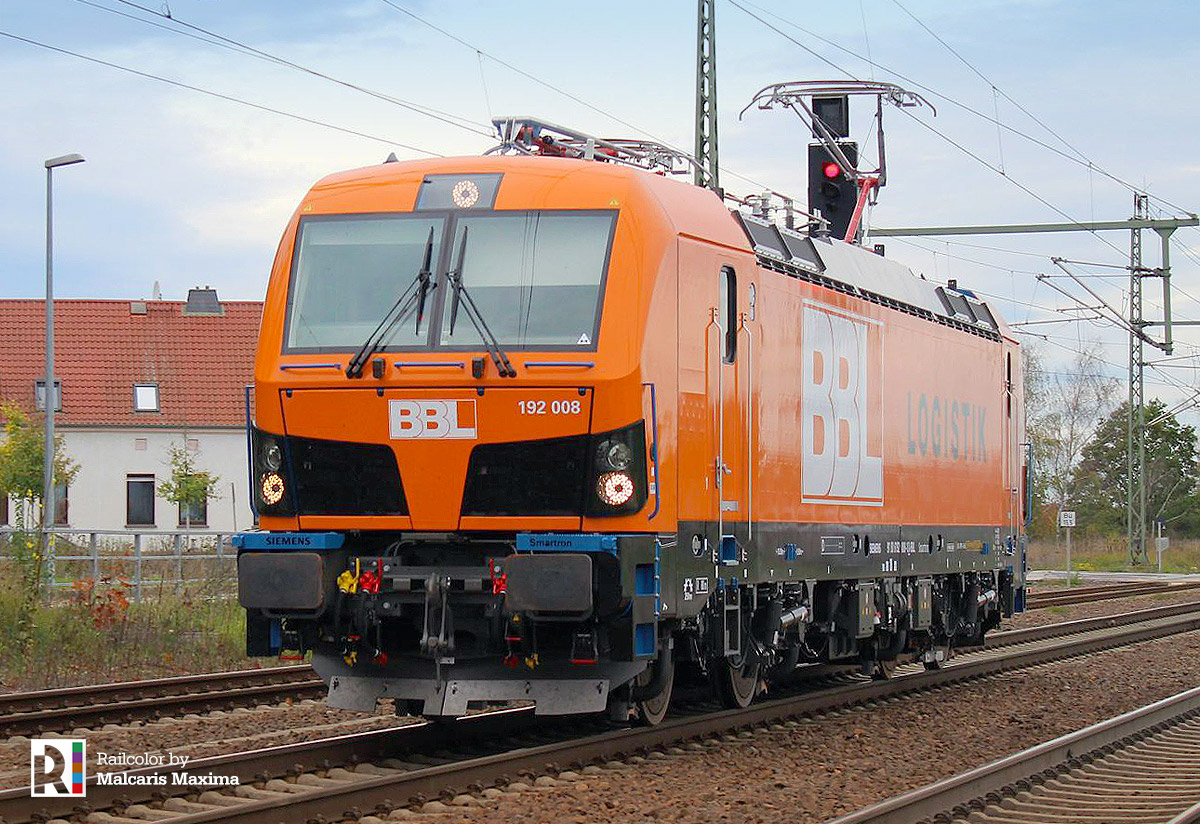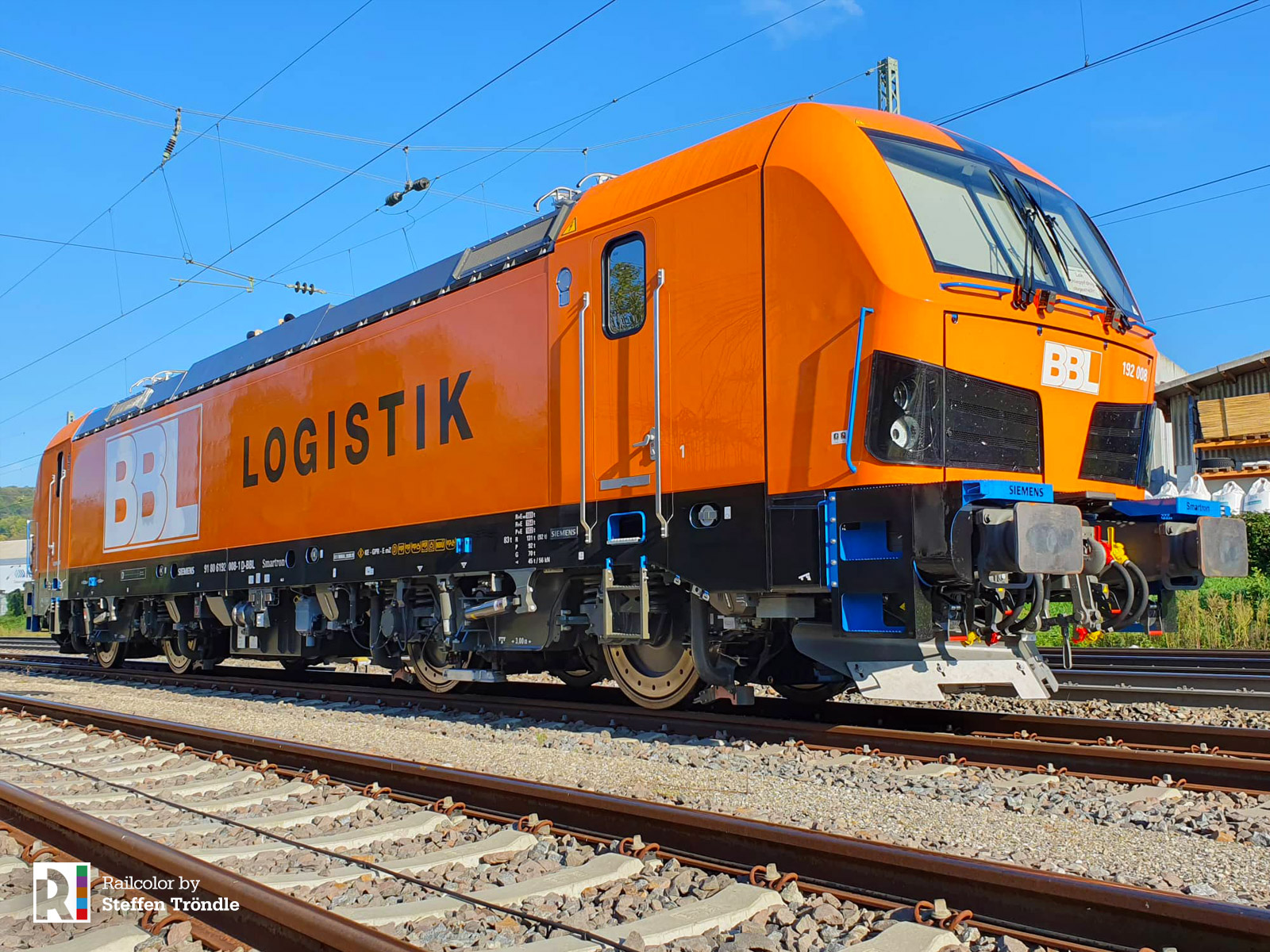 Dates and Statistics:
91 80 6192 008-1 D-BBL = Siemens 22678 > MMAL 28.08.2019
The arrival of 192 008 means we are 'complete' up to number 009 now. See out Smartron list for all details. Something else: note that the Infralaune Smartron's have alternative painted numbers: 193 003 = 561, 193 004 = 562.