In mid-summer this year, we have reported on new locomotives on order from Stadler, to serve as rescue and maintenance machines for the Spanish Administration of Railway Infrastructure (ADIF). The signature of the contract has been confirmed and more details have been revealed.
The contract has a value of EUR 115 million and includes a maintenance contract for eight years.
The new locomotives will be used on standard gauge rail lines (=high-speed railway lines) for inspection, rescue operations of stranded trains, snow clearing duties and pulling of maintenance trains of up to 600 tons under temperatures from +45ºC down to -25ºC.
These will be four-axle diesel-electric locomotives (not bi-modes!) with AC/AC transmission, two cabs, and, as the rendering shows, the visual appearance in line with  Stadler Rail's EuroDual locomotives and other Stadler Rail products. However, with a power output of 2.8 MW (Stage Euro lllB, prepared for Stage V) and a maximum speed of 160 km/h we are looking at the continuation and a facelift of the existing Eurolight locomotives product range: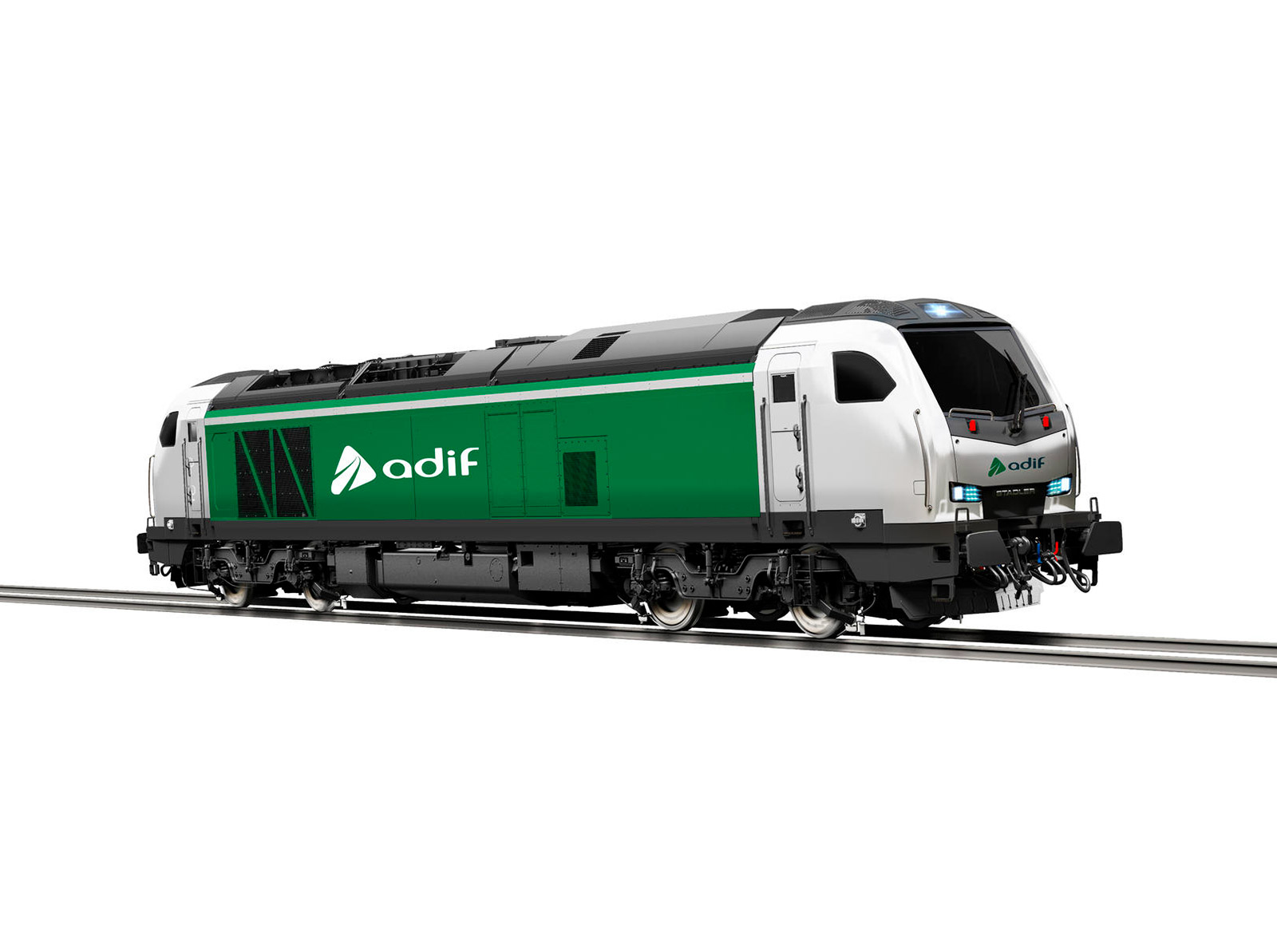 Consortium partner Erion will provide the maintenance for the locomotives. Erion is a joint venture between Stadler and Spanish rail operator Renfe. Stadler holds a majority stake in the company. 
Railcolor: for comparison, below you see the 'original' Eurolight locomotive, as it was developed under Stadler's predecessor Vossloh Rail Vehicles: