This is the first unit from the second batch of Koleje Mazowieckie (KM)'s FLIRT EMUs by Stadler Polska. The trainset was one of the highlights of this year's edition of TRAKO in Gdansk. This article will focus on both the exterior and the interior of the white-green electric multiple trainsets.
A new FLIRT modification rises for Koleje Mazowieckie. Behold the EMU designated 2141 212/213, which was officially presented by Stadler Polska on the first day of TRAKO 2019 in Gdansk: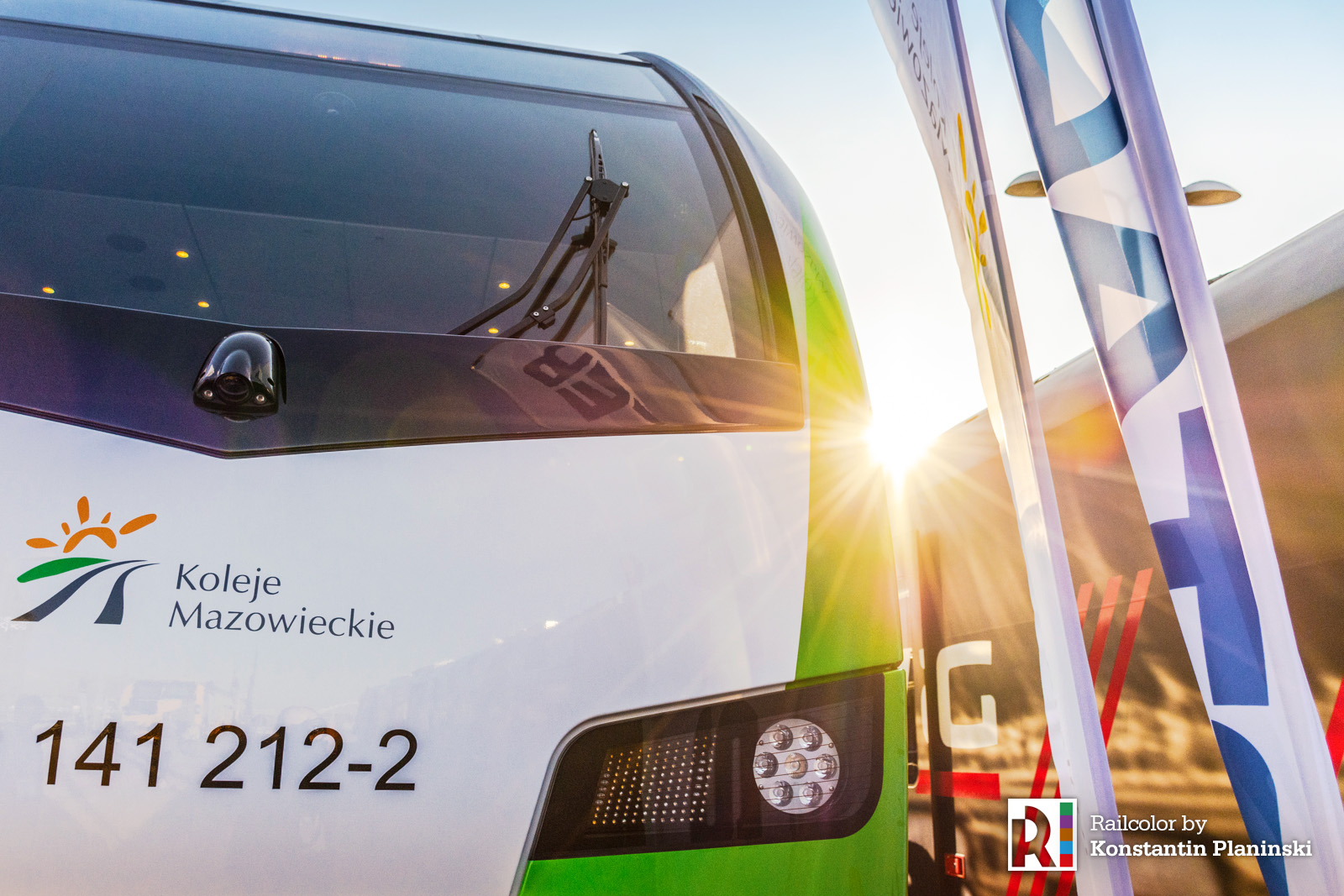 Part of a record order of a total of 71 units, the low-floor, five-car EMU has been manufactured under framework contract in Stadler's Siedlce plant. It is expected to begin tests on the Masovian tracks already this year.
Sorry, to read this article, you need an Expert subscription – for a small fee per month, you will be able to read all our publications + you support the development of this website. Order your subscription here and let's make Railcolor better together!
Why do we do this?