It is TRAKO time. On 24.09.2019 the Polish trade fair for the rail industry opened its gates in Gdańsk. We are reporting about the rolling stock on display – the latest news from the country and railcolorful details that catch our attention. 
With EU160-001 and 002 in Żmigród for the first dynamic tests, it was up to the 003 to take the stage during TRAKO 2019. It was part of a prominently placed group of vehicles for PKP IC, as also several modernized passenger coaches were on display. It provides a look into the future: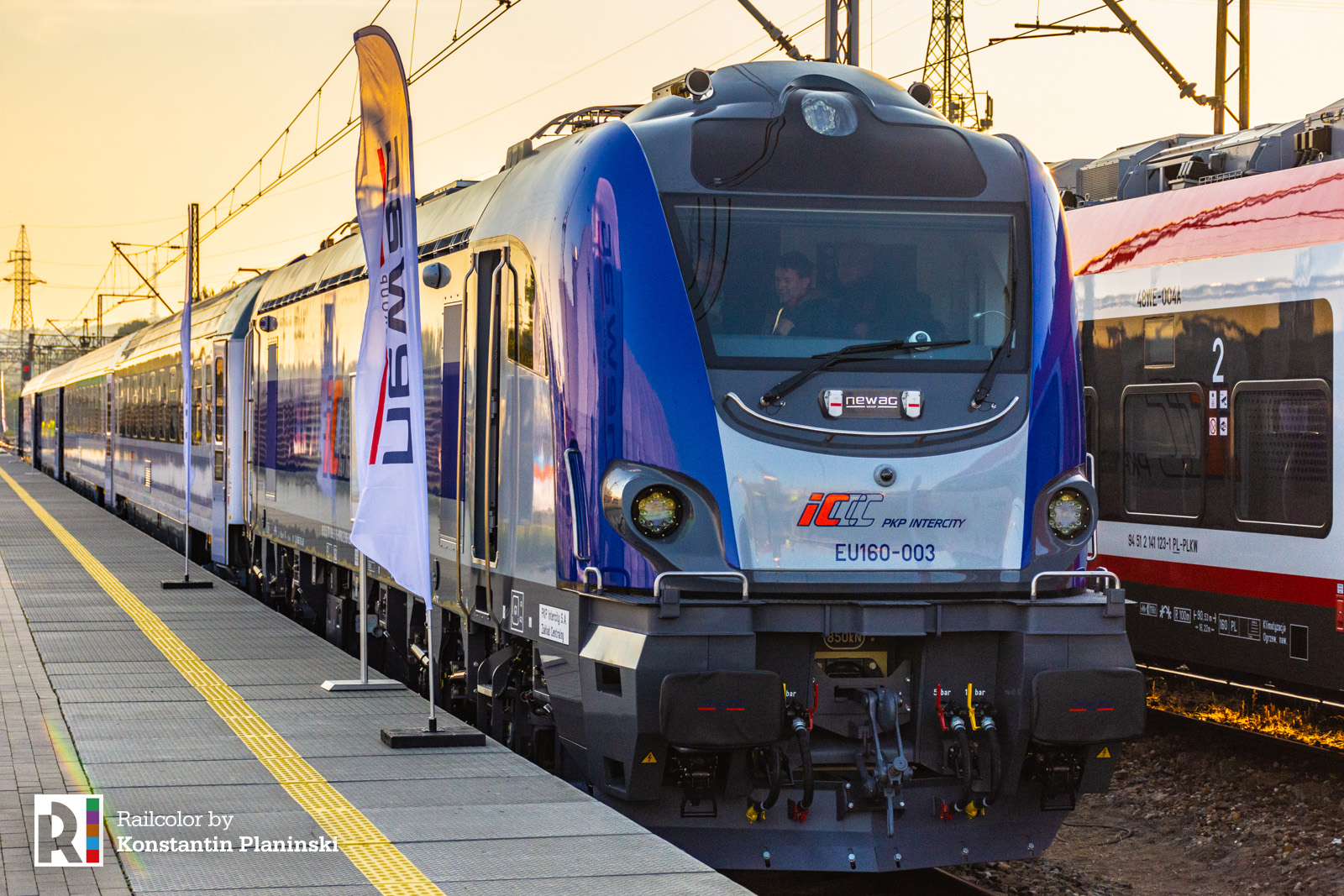 PKP IC dearly needs new electrics. Except for the ten Siemens ES64U4s, which a predominantly used for international services to Germany and the Czech Republic, the Polish national operator does not have any modern electrics for loco-hauled IC and TLK-trains.