The Newag Dragon 2 fleet across Poland is steadily growing. E6ACTa – 015 is one of the latest locomotives of the series. Its owner: Logistics & Transport Company (LTC).
Dragons are (often) green. Such is the livery applied on E6ACTa – 015 of LTC. The green base of the locomotive is paired with black accents on both cabs, as well as LTC's logo on all four sides. Some days ago it was officially handed to the operator by Newag. Adam Kupniewski has already managed to take a picture of it pulling a freight train near Opole Towarowe station. We thank him for his contribution: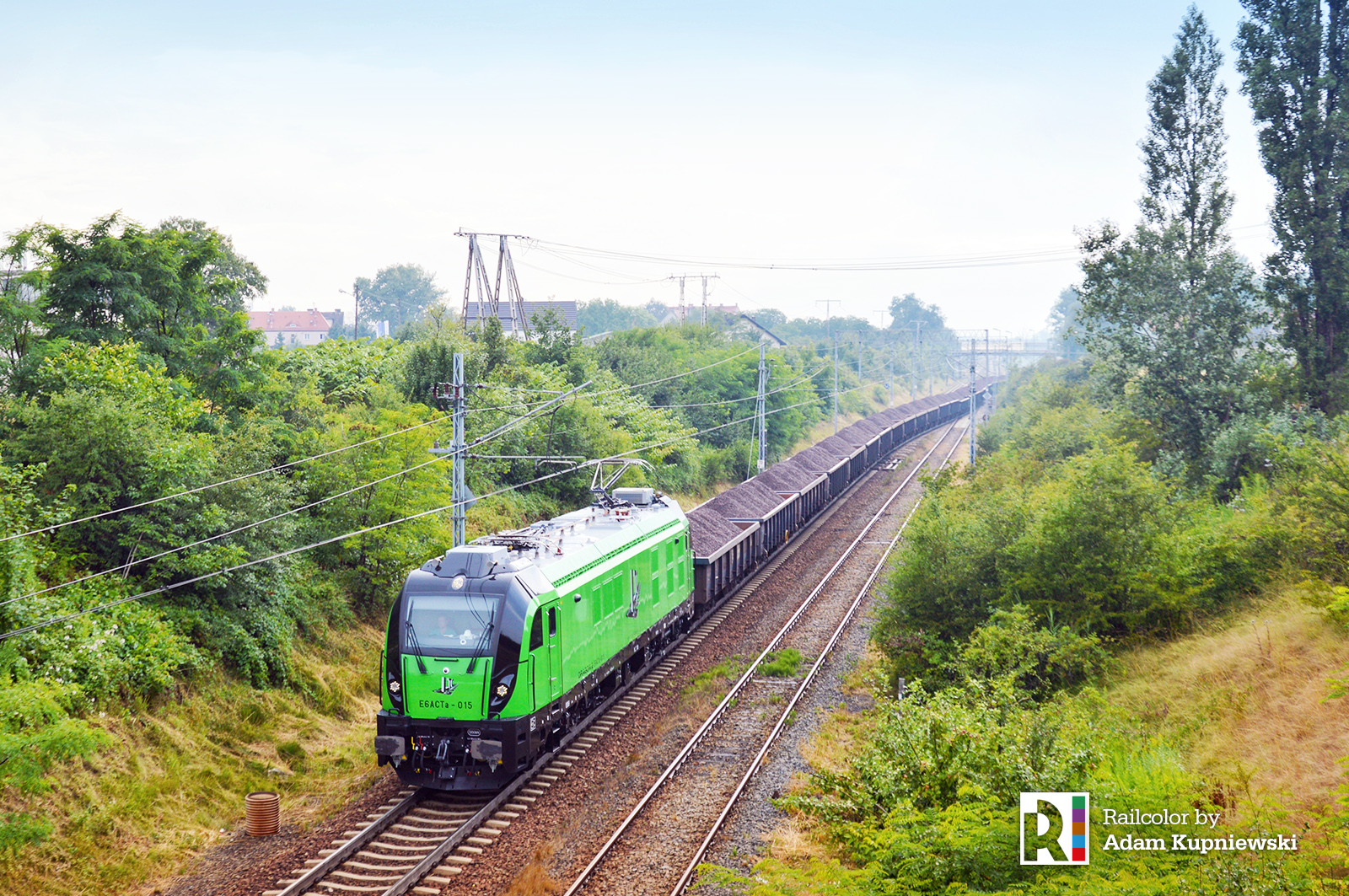 Curious fact: it looks like there is a video camera, mounted just above the LTC logo on the front of the cab. Yet another one can be observed on top of the 'dashboard', behind the windshield. So far, we have not seen such devices on any of the previously observed locomotives from the series.
The full number of the locomotive is 91 51 3 160 441-4 PL-LTC. Check out our Newag Dragon 2 production guide to see a list of all locomotives currently on record.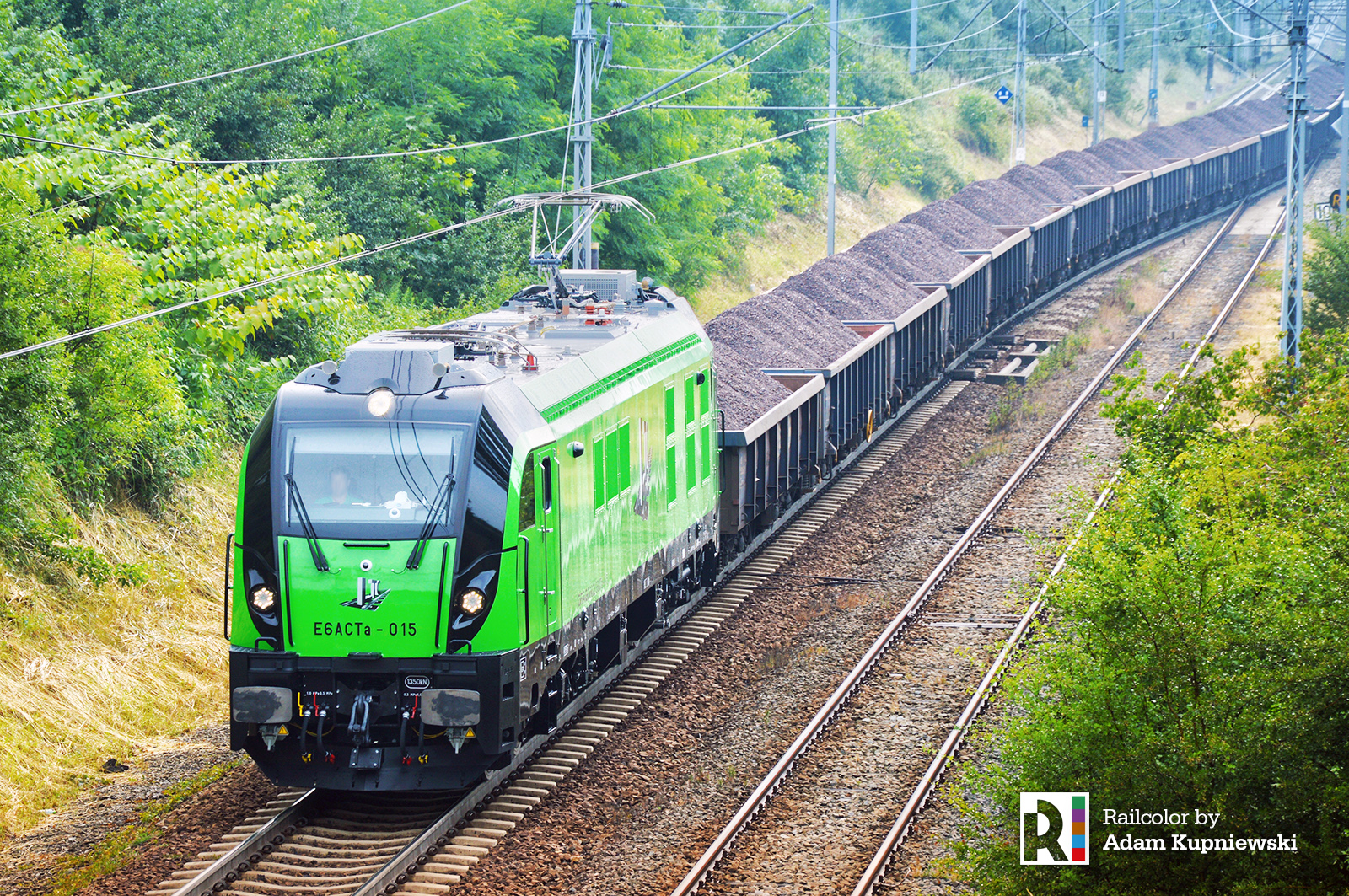 Formerly known as Global Transport Logistics, LTC has been operating on the Polish railway transport market for 3 years now. The private operator is known for using MRCE-leased ES64F4 locomotives, as well as older electric and diesel locomotive series which are common for Poland.