On 22.05.2019 Siemens and Alpha Trains both announced an order for six Mireo EMUs. These are intended for the route between the German cities of Cologne and Remagen, the Mittelrheinbahn, operated by TransRegio – a subsidiary of the Transdev Group.
Starting with the timetable change in December 2020, six new Mireo trainsets will enter service on the Mittelrheinbahn (RB26). An agreement to expand the fleet is has been signed by lease company Alpha Trains, operator TransRegio and Zweckverband Nahverkehr Rheinland (NVR), Zweckverband Schienenpersonennahverkehr Rheinland-Pfalz Nord (SPNV-Nord) and Zweckverband Schienenpersonennahverkehr Rheinland-Pfalz Süd (SPNV Süd).
We made an impression of what a TransRegio Mireo could look like: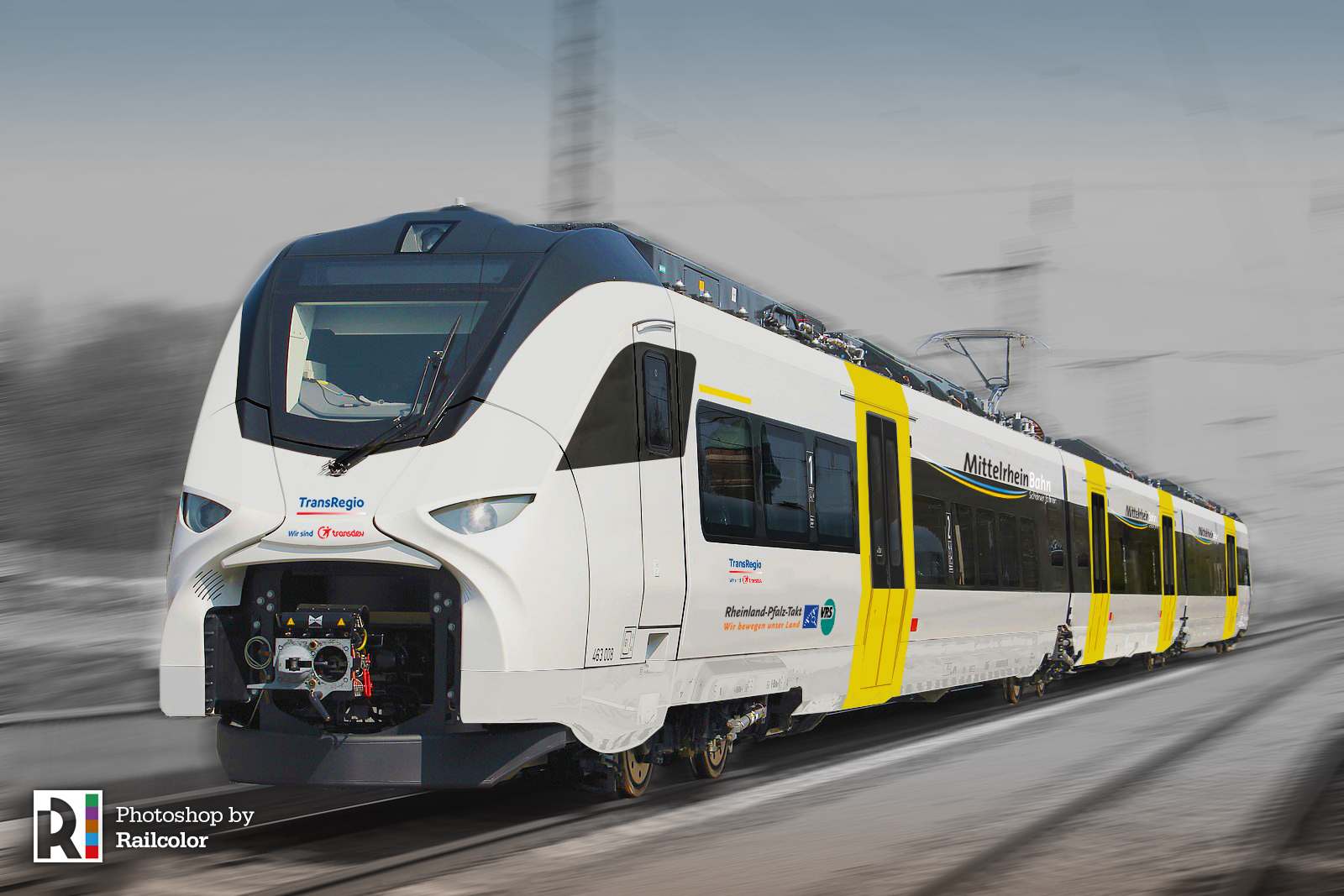 Increasing capacity
TransRegio was looking for a solution to increase the capacity on the northern part of the Mittelrheinbahn. Especially between Cologne and Remagen the trains are very popular. The current fleet of 17 Desiro ML EMUs is no longer sufficient to keep up with growing ridership numbers. The new Mireos will replace Desiro MLs between Mainz and Bingen, so TransRegio can increase the capacity on the northern part of the route:
"As a result, existing trains will be freed up and we'll be able to serve the highly frequented route between Cologne and Remagen with triple-unit Desiro Mainline trains. This is equivalent to a 50-percent capacity increase on this stretch and will be a huge improvement for our passengers." – NVR Managing Director Heiko Sedlaczek
About the Mireo for Alpha Trains
The construction of the Alpha Trains' Mireos is scheduled to begin at the end of 2019 in Krefeld, Germany. They will feature multipurpose areas with storage space for bicycles and other bulky items, plus barrier-free toilets. On board: up-to-date passenger information, wifi, and CCTV security surveillance.
The fresh air supply adjusts automatically to the number of passengers in each car using CO2 sensors. Boarding is made easier with two overlapping sliding steps at the doorways, which are extended depending on the platform height.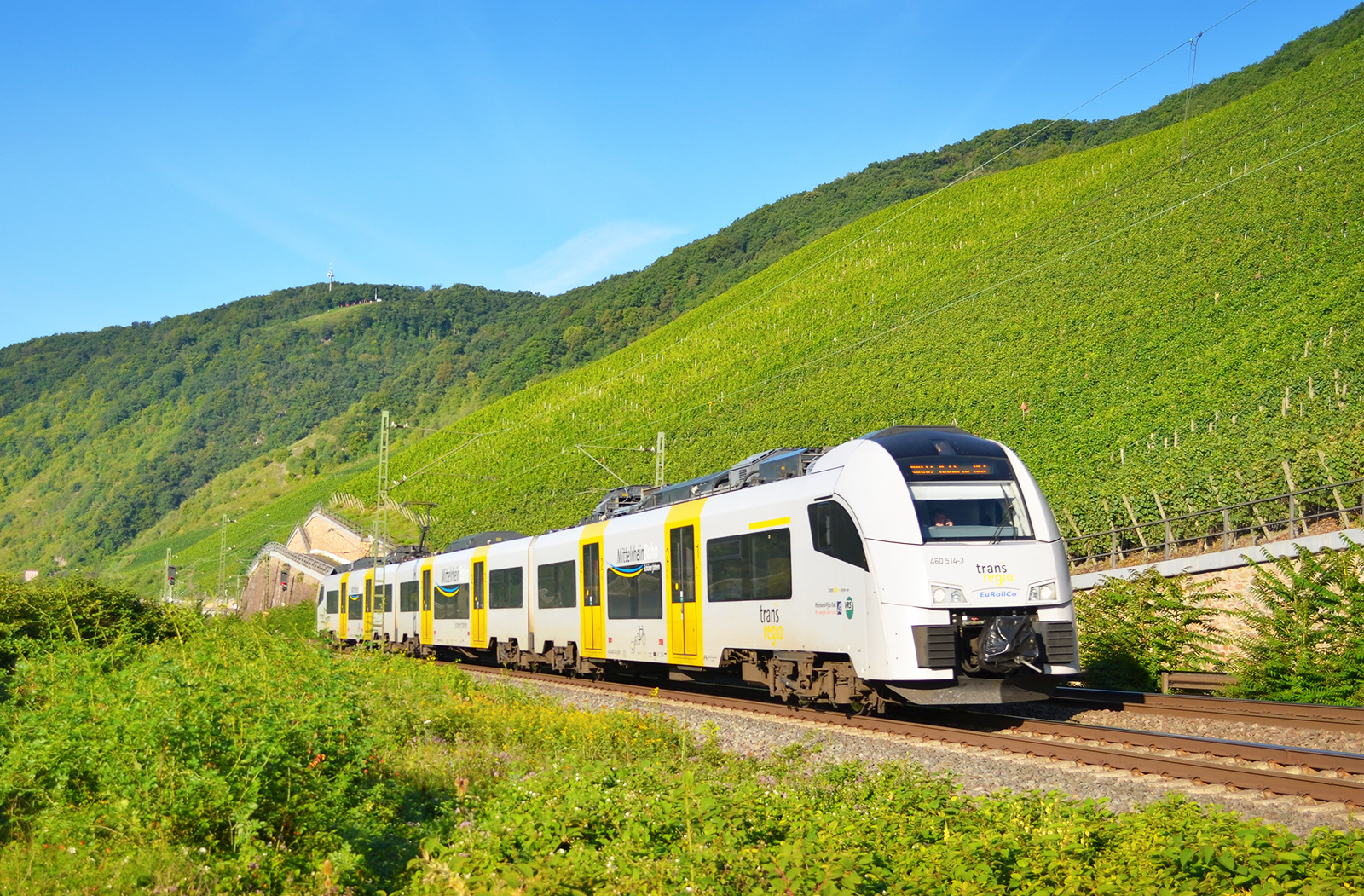 The 17 Desiro ML EMUs, currently operated by TransRegio, are also owned by Alpha Trains. They are in service since December 2008 and numbered as 460 001-017/801-817/501-517.
Social media
Alpha Trains orders six new #Mireo trains from manufacturer @SiemensMobility to expand the existing fleet of rail operator #TransRegio. Beginning in December 2020. #Mobility @Transdev_DE https://t.co/Gh9sqbGzW9 pic.twitter.com/6zXRpqh2oM

— Alpha Trains (@AlphaTrains) May 22, 2019
Our customer @AlphaTrains ordered 6 Mireo regional #trains which will enhance #passengerexperience for Mittelrheinbahn travelers in Germany. Start of operation is planned for December 2020. https://t.co/1VOFMbMUdL pic.twitter.com/ehdPqMerMj

— Siemens Mobility (@SiemensMobility) May 22, 2019