At the beginning of March the new 'Zug für Zürich' artwork-on-rails started circulating on the Zurich S-bahn and its 'nighttime network' service. A completely wrapped Doppelstock-Pendelzug (DPZplus) is the result of a common project between Zurich Cantonal Bank (ZKB) and the Zurich Transport Association (ZVV).
The rolling art installation named "Zäme Züri" marks a preliminary celebration of the bank's 150th Anniversary, which is due in 2020, as well as its social commitment to the canton of Zurich. The artistic livery was applied to SBB's Re 450 016 and its double-deck trainset, the most commonly used type of rolling stock on the Zurich S-bahn.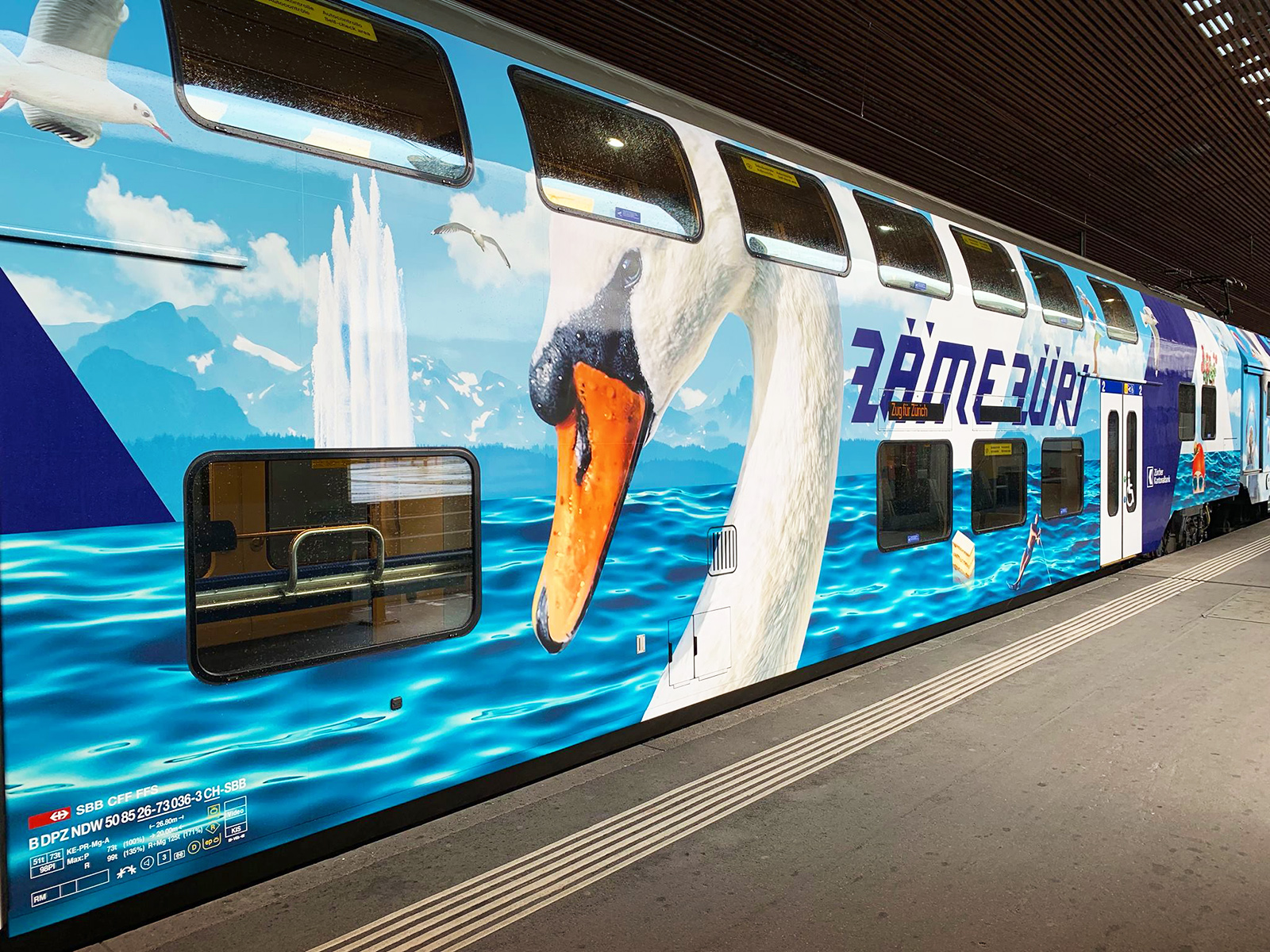 It is not the first time a complete DPZplus is being decorated. Re 450 021 and 097 (+ trains) were true 'bat' mobiles (covered by visuals of bats from 2013 until 2018. Both the new and these older train liveries were designed by Zurich designer Nadine Geissbühler.

The Zurich Nighttime Network
The Zurich Nighttime Network includes all routes designated SN or N. It allows passengers to travel by train at night from Friday to Saturday and Saturday to Sunday until the early hours of the morning. It is part of the Zurich S-bahn, which is covered by Swiss railway operators such as SBB CFF FFS, Thurbo, SZU and SOB.
For further information and pictures, check out Bahnonline.ch's article about the train.
Social media