Bombardier's TRAXX DC3 electric is coming to Poland, and Akiem is its launch customer. With twenty new locomotives for domestic services, lease company Akiem strengthens its position in the Polish rail market and shows further commitment to the growth and performance of rail transport in Poland.
Railcolor got a unique opportunity to take a look at first DC3 locomotives in production in Bombardier's Wroclaw factory and see how the manufacturer is contributing to the Polish economy. This article was created together with Akiem and Bombardier Transportation.
Only days after Bombardier released the news that its new TRAXX DC3 was granted authorization for Italy, the news has broken that the same product will also be introduced in that other important 3kV DC-market in Europe: Poland.
Last year, on 09.11.2018, lease company Akiem announced two contracts with Bombardier for the delivery of, in total, 33 TRAXX locomotives. These will be built according to the following configurations:
20x TRAXX DC3 PL (E594)
10x TRAXX MS2e DE-AT-PL-CZ-SK-HU-NL(186)
3x TRAXX AC3 DE (187)
Akiem commits to the Polish market
Fabien Rochefort, CEO of Akiem: "We're proud to have been serving a large number of Polish customers operating domestic and international traffic for more than five years. We have decided to commit further to the growth and performance of rail transport in Poland as well as in Central Europe by investing in some 30 new locomotives dedicated to Polish domestic and cross-border operations. Our fleet will count no fewer than 180 TRAXX locomotives by 2020, among which will be 55 locomotives operable in Poland."
Akiem is convinced that the Polish railway market is growing and needs modern machines to support its activities.
"Around 50% of freight traffic in Poland is domestic and the operators need a reliable and economic solution, which we will soon be able to offer with the new DC3s", according to Mr. Rochefort.
Akiem's current fleet with authorization for Poland:
5x TRAXX DC > 5170 060-064 (=483 221-225)
7x TRAXX MS2e DE-AT-PL > 186 261-267
13x TRAXX MS2e DE-AT-PL-CZ-SK-HU-NL > 186 351-363
Not unimportant too: with the new order the number of DE-AT-PL-CZ-SK-HU-NL locomotives for Central Europe will increase from 13 to 23.
 'E594'
With the new Akiem contract Bombardier is able to introduce the TRAXX DC3 locomotive in Poland – All DC3 orders that were placed previously were for the Italian market. Remarkable is that Bombardier has applied to the Polish authorities for the series designation 'E594', while the Italian locos are numbered as E494. Years ago Bombardier delivered E583s to Poland, a TRAXX version specifically built for passenger services.
The first DC3 PL car bodies are being built right now at Wroclaw. Their production time is around one month. Then they will be transported to Kassel for locomotive assembly and consecutive static testing. The first complete locomotive will be officially presented in September 2019 during TRAKO 2019 in Gdansk. E594s will also be tested on the test tracks of Żmigród (PL) and/or VUZ Velim (CZ).
The first locomotives are scheduled to enter service in Q1 2020, with the whole batch being delivered by the end of 2021 at the latest. The electrics will be offered with a full-service package or as dry-lease, depending on the customer's needs. The first Akiem DC3's will not be equipped with Last Mile-diesel module, initially, to keep the costs as low as possible, but all the fleet can be delivered with the module or upgraded after delivery depending on the customers' needs.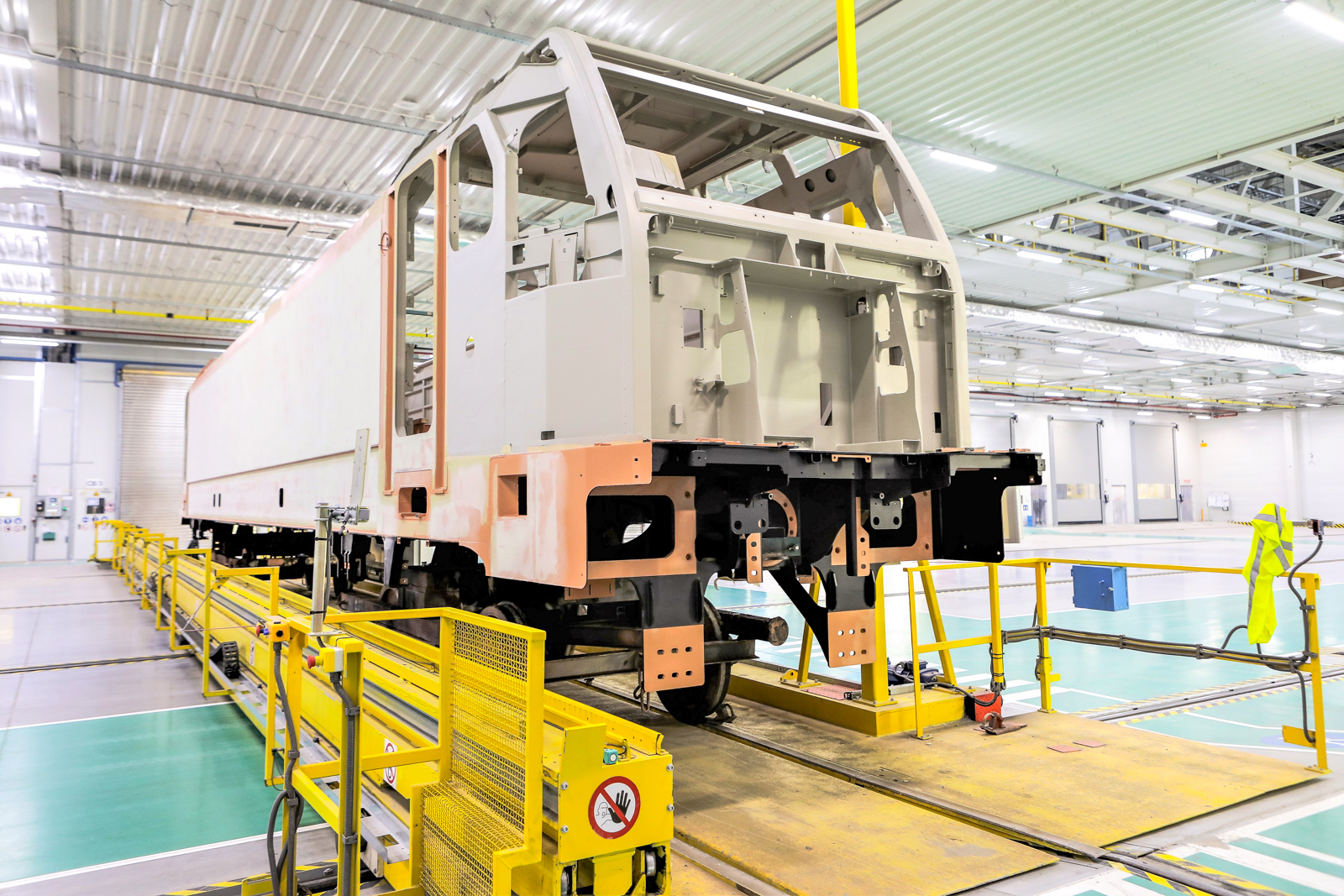 New office in Warsaw
Together with the launch of the TRAXX DC3 PL, Akiem announces it is opening a new office in Warsaw, that will be responsible for the Central European market.
"Having people on the ground, locally, is essential for a smooth and successful introduction of new products like the DC3",says Fabien Rochefort.
Needless to say is that the Warsaw office will have a key role in bringing the new DC3s and MS2e to the market. The other main offices of Akiem are located in Paris (France), Düsseldorf (Germany) and Budapest (Hungary).
Bombardier – partner and competitor
A market needs competition, so its players can grow and innovate. While searching for the best and most economical solution for its customers, Akiem met its ideal strategic partner in Bombardier, twice. Open tenders resulted in two frame contracts with the manufacturer, signed in 2016 and 2018. But at the same time, both companies are competing, both offering various maintenance solutions.
Since 2017 service and maintenance company mgw Service is part of the Akiem Group. Its expertise is being exported to new markets. It offers a wide range of services, including full-service maintenance, Heavy maintenance, on-demand maintenance and spare parts delivery, for both electric and diesel locomotives from different manufacturers:
Bombardier TRAXX AC*, AC1*, AC2*, AC3, MS2e
Siemens ES64U2, ES64U4, ES64F4*, Vectron, EuroRunner (diesel)
Alstom Prima EL2U, EL3U
*also heavy maintenance
For the new TRAXX DC3 locomotives in Poland, both, mgw Service and Bombardier Service can provide spare parts, maintenance and a support hotline, all of which managed by Polish teams.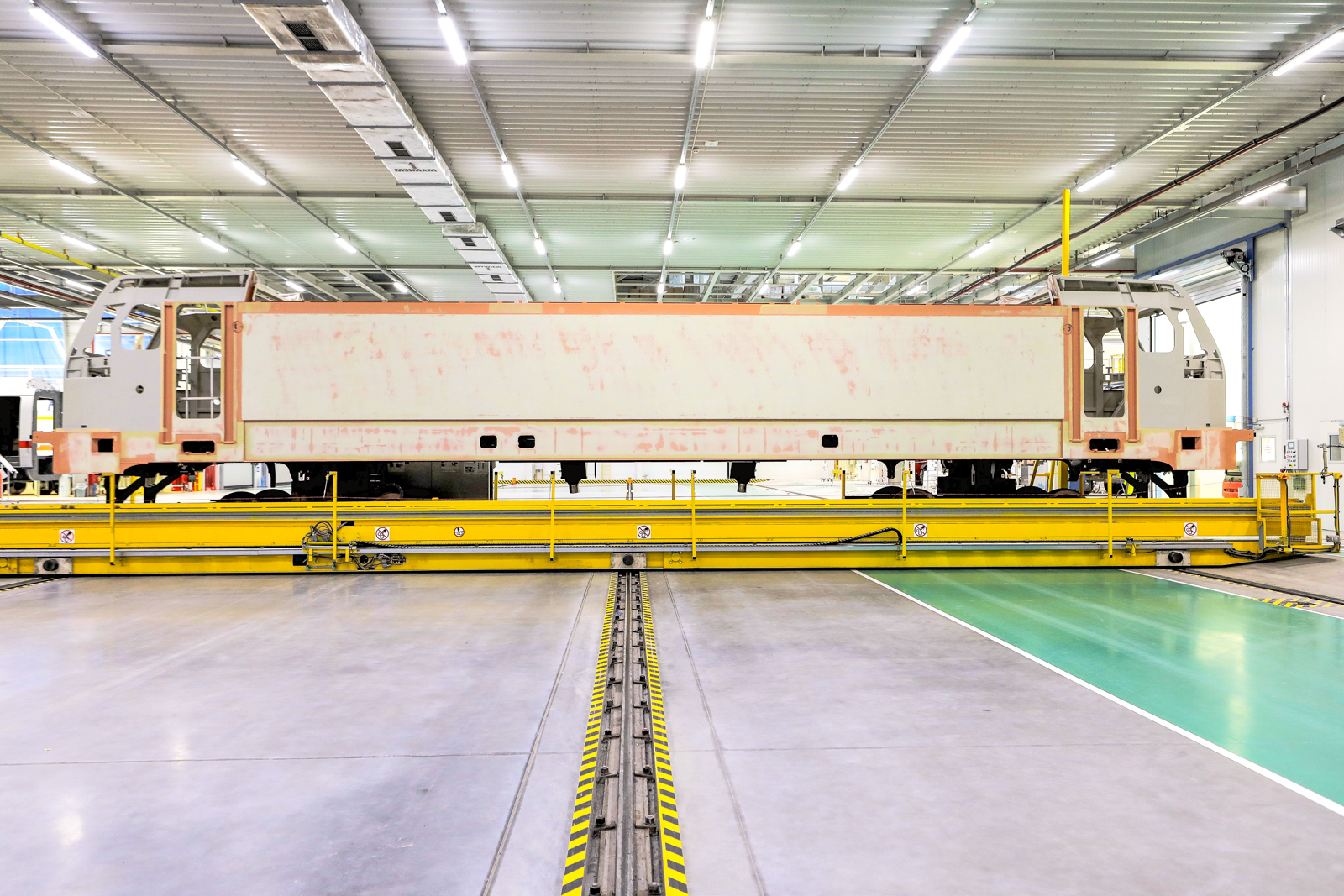 Bombardier's 3rdgeneration TRAXX family
With the AC3, DC3 and MS3 Bombardier offers a complete range of electric four-axle locomotives. All can be equipped with a Last Mile diesel/battery. Akiem will soon be the first lease company that will have all three types in its portfolio.
While developing the latest generation, Bombardier was able to reduce the locomotive energy consumption with a more efficient traction chain and by introducing an eco-mode. At the same time the power rating and starting traction effort could be increased.
Bombardier in Wroclaw
The DC3 will also be a new, tangible result of Bombardier's long-time presence in Poland – Its Wroclaw factory produces bogie frames and car bodies as well, being used for TRAXX locomotives, ICE4 high speed trains and ET490 EMUs. Over 2.300 (!) TRAXX locomotive bodes have been produced in Wroclaw until now. The Wroclaw facility is one of the biggest rail manufacturers in Poland with a high degree of local content.