Yesterday, the official presentation of Deutsche Bahn's new PESA link DMU for the Dreieichbahn took place at Frankfurt Main Station. The trains will enter regular service tomorrow, Saturday 02.02.2019.
The new Pesa Link DMU will be introduced on Rhein-Main-Verkehrsverbund's (RMV) line RB 61 between the German cities of Frankfurt and Dieburg, calling at Neu lsenburg, Dreieich, Buchschlag, Rödermark, and Ober Roden. The diesel-electric Link received authorization for operation across Germany last year.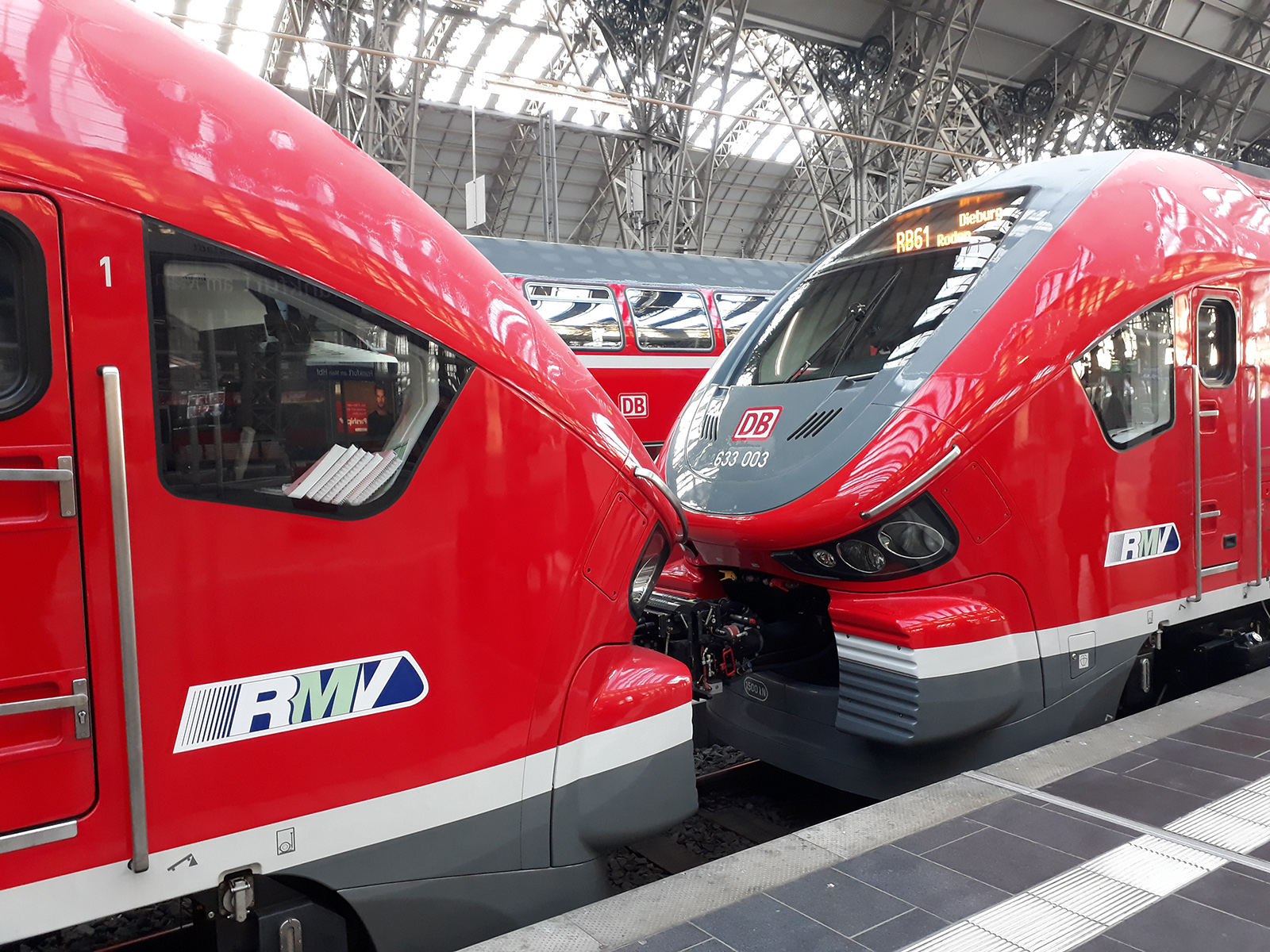 "We are very pleased that the new vehicles can now finally be used and thus the comfort for the passengers is significantly increased," – Frank Klingenhöfer, chairman of the regional management DB Regio Mitte
For the Dreieichbahn, Deutsche Bahn has ordered a total of 9+1 DMUs:

7x 3-car DMUs with 160 seats (633 series)

3x 2-car DMUs with 110 seats (632 series)
Starting from tomorrow, six of them will be used in revenue service – four 663s and two 632s. The remaining ones are expected to arrive in April this year. The 10th, additionally ordered, unit is expected in August.
Altogether, the trains are valued at EUR 36 million.
Reaching a maximum speed of 140 km/h, the DMUs have seats in both vis-a-vis and row configuration. They also feature an audiovisual information system, power outlets, video surveillance, air conditioning, as well as wheel-chair accessible toilets and multi-purpose areas. It is possible to take you bike onboard. For passengers with reduced mobility, leveled entry is possible on all platforms along the Dreieichbahn.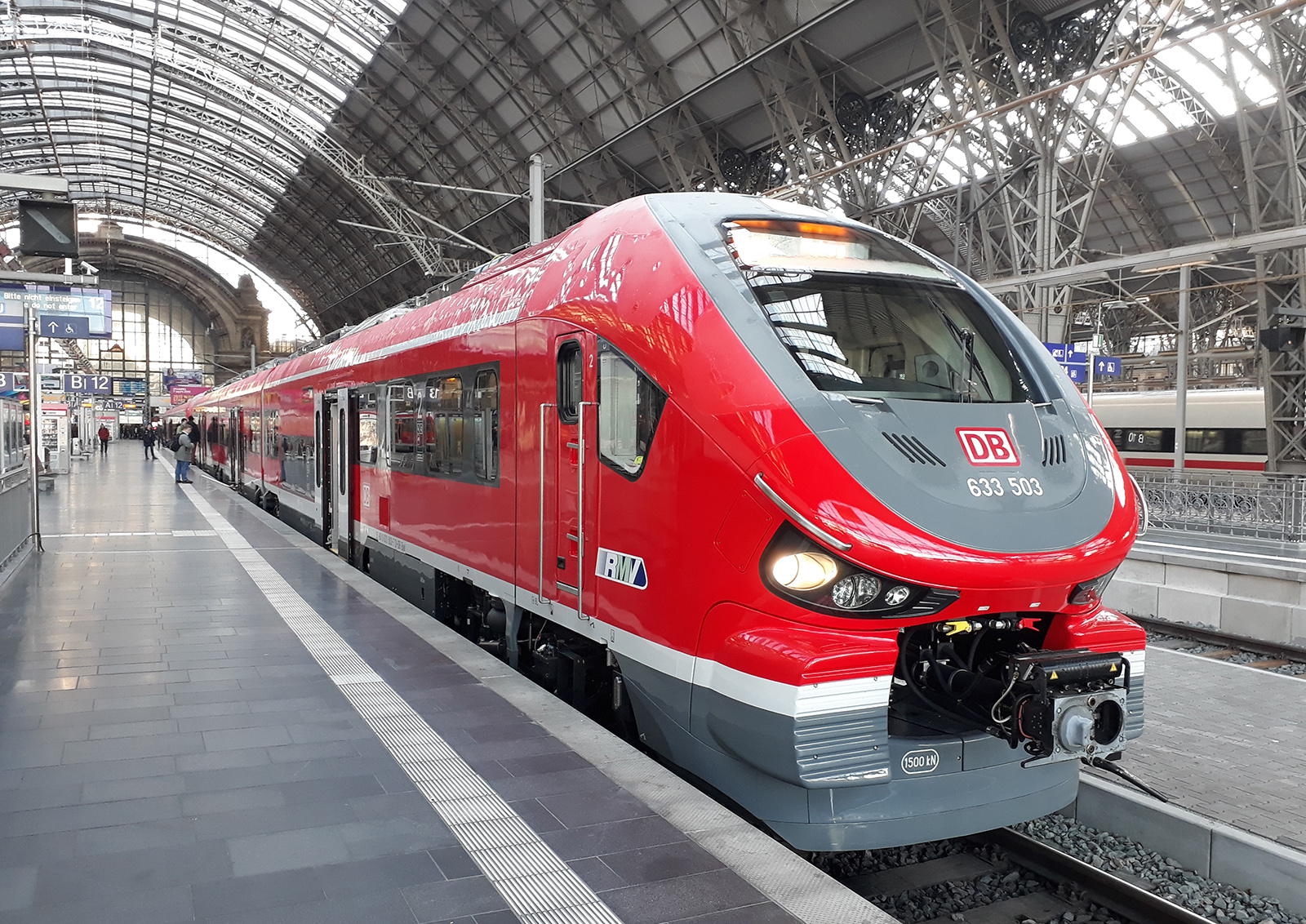 According to RMV Managig Dircetor, Prof. Knut Ringat, the new trains will significantly increase passenger comfort on the Dreieichbahn. Ridership numbers go up to 7000 people during work days.