A green TRAXX F140 AC2 electric was seen for the first time in Germany today working a freight train. Locomotive 'Br 5405', that recently got the standard Green Cargo livery, was recorded in the city of Elmshorn. 
Swedish rail freight operator Green Cargo is repainting its six TRAXX F140 AC2 electrics that were previously part of a locomotive pool of joint venture with Deutsche Bahn. This cooperation has ended so Green Cargo decided to restyle the machines. Br 5405 is the former 185 405.
We thank David Pinto and Jacob Wittrup-Thomsen for sharing their photographs.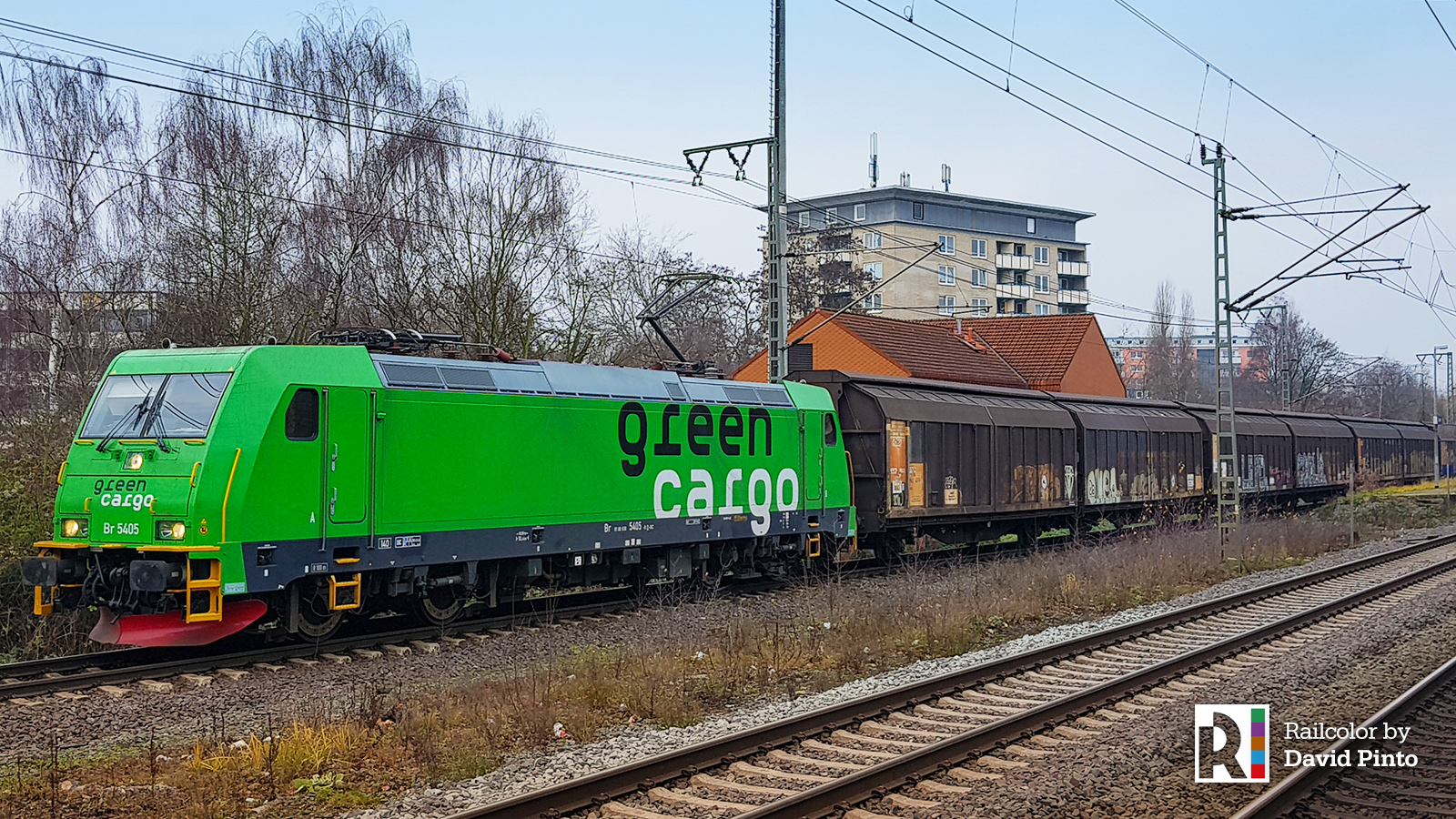 Meanwhile in Malmö
At the same time in Malmö, Sweden more red TRAXX A2s are awaiting to be renumbered and repainted in green. The image below shows the designated 185 333, 332 and 334.
Recently we already reported on the transformation of the Br 5404 (ex-185 404).