Switzerland's Federal Office of Transport (Bundesamt für Verkehr) has issued new operating licenses for SBB's Twindexx double-deck trains. The approval comes just in time for SBB's upcoming timetable change.
The event is an important milestone for the scheduling of the new trains in SBB's new timetable, which starts on 09.12.2018. The operating license that has been granted is limited to two years. However, according to Bombardier, this does not have any impact on the operations of SBB or its passengers.
Railcolor: SBB has started revenue services with its first Twindexx EMUs earlier this year. They are currently operated under a one-year licence valid until 30.11.2018.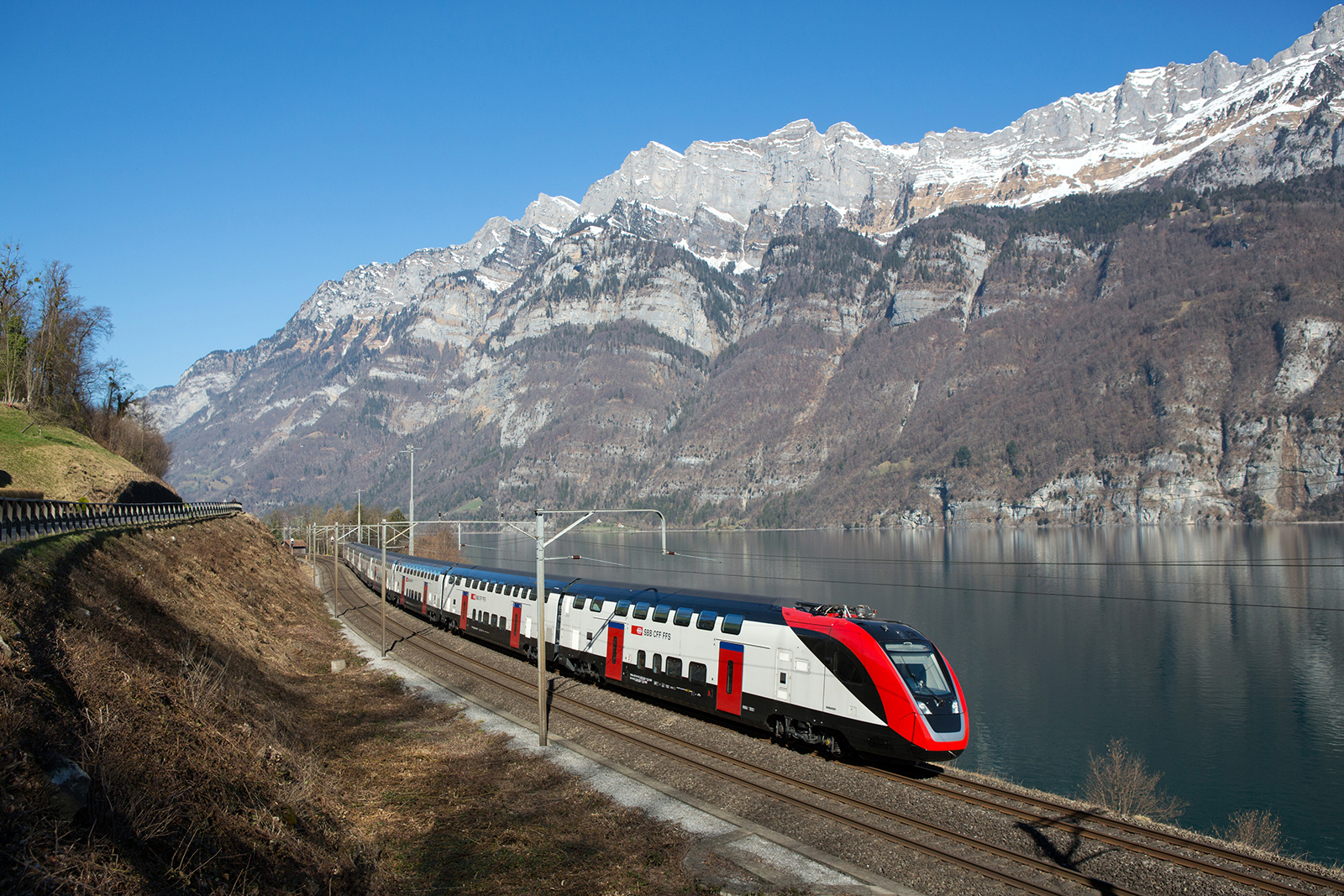 About the Twindexx Swiss Express
Reaching a maximum speed of up to 200 km/h, the Twindexx Swiss Express train-sets offer up to 1,300 seats, spacious luggage compartments, easy boarding for all passengers, power sockets in all classes, a customer information system and electronic seat reservations. Depending on the version, they can be equipped with a restaurant car or a family compartment. The EMUs also include fire alarm systems and video surveillance for increased security and safety and feature a higher energy efficiency, which contributes to environmental friendliness.