Go-Ahead has just won a 12-year contract for the operation of the 'Allgäu Electric Network' from Munich to Lindau. Commercial operation will begin in the end of 2021 and will be carried out with 4-section Stadler FLIRT3 trainsets.
Following a Europe-wide non-open procurement procedure with pre-selected competitors, The Bavarian Railway Company (BEG) and the Ministry of Transport Baden-Württemberg have today awarded the contract to Go-Ahead Verkehrsgesellschaft Deutschland. Thomas Prechtl, managing director of the BEG, the selected vehicles for the route are 4-car Stadler Rail FLIRT EMUs, which will help shorten the journey between Munich and Memmingen by 30 minutes.
"We will promptly discuss details with the contracting organization as well as the manufacturer, in order to fulfill the needs of our customers with innovative and customer-oriented solutions.", Mr. Stefan Krispin, Managing Director of Go-Ahead Germany.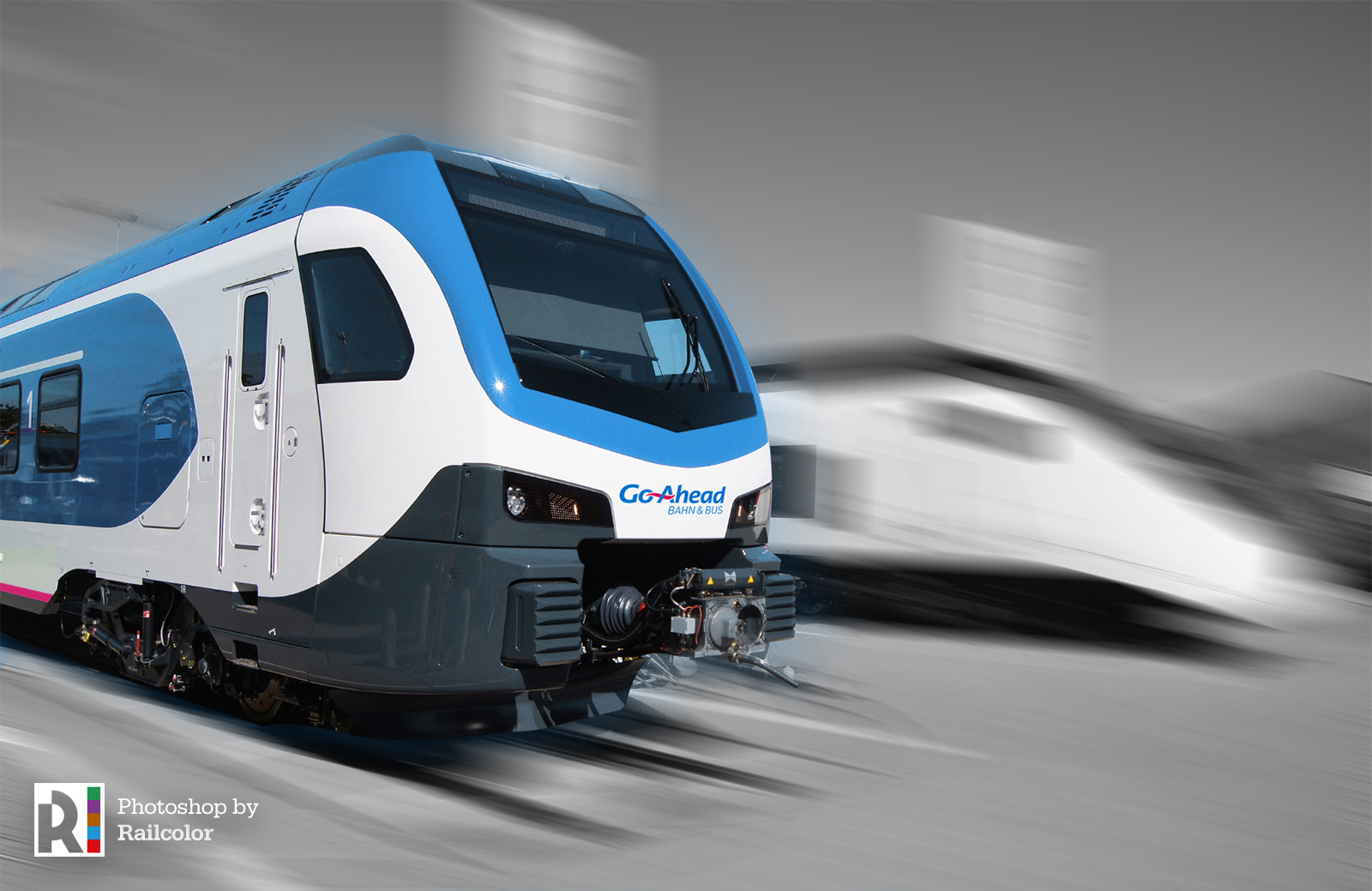 The Munich – Buchloe – Memmingen – Kißlegg – Hergatz – Lindau route on the Allgäu Electric Network will be operated by Go-Ahead for a period of 12 years, starting in December 2021. With a total of around 2.6 million train-kilometers per year, this commuter route is the first for Go-Ahead in Bayern. The operator earlier won three contracts in Baden-Württemberg (Netz 1.2, 1.3 and 3) with links to Bavaria.
The project is expected to guarantee significant timetable improvements, including additional trains and shorter transits. This will also be the result of the electrification of line between Geltendorf, Memmingen and Lindau. Starting from 2022, the trains are also expected to serve five new stations between Hergatz and Lindau.