Rynek Kolejowy reports: The Eisenbahn Bundesamt (EBA) has granted Pesa's Link DMU – the 2-car version for DB Regio – full authorization for Germany. This long awaited decision brings an end to an homologation project that has seen many delays, and has become a financial thread to Pesa's existence. Driver training has already started and it is stated that the first DMUs will enter service next July.
DB Regio has 22 2-car Link DMUs on order, plus 49 3-car units. For this latter type, EBA is currently assessing the necessary documents for approval.
Technical parameters
Baureihe 631 = 1-car – 140 km/u – 565 kW
Baureihe 632 = 2-car – 140 km/u – 2x 390 kW
Baureihe 633 = 3-car – 140 km/u – 2x 565 kW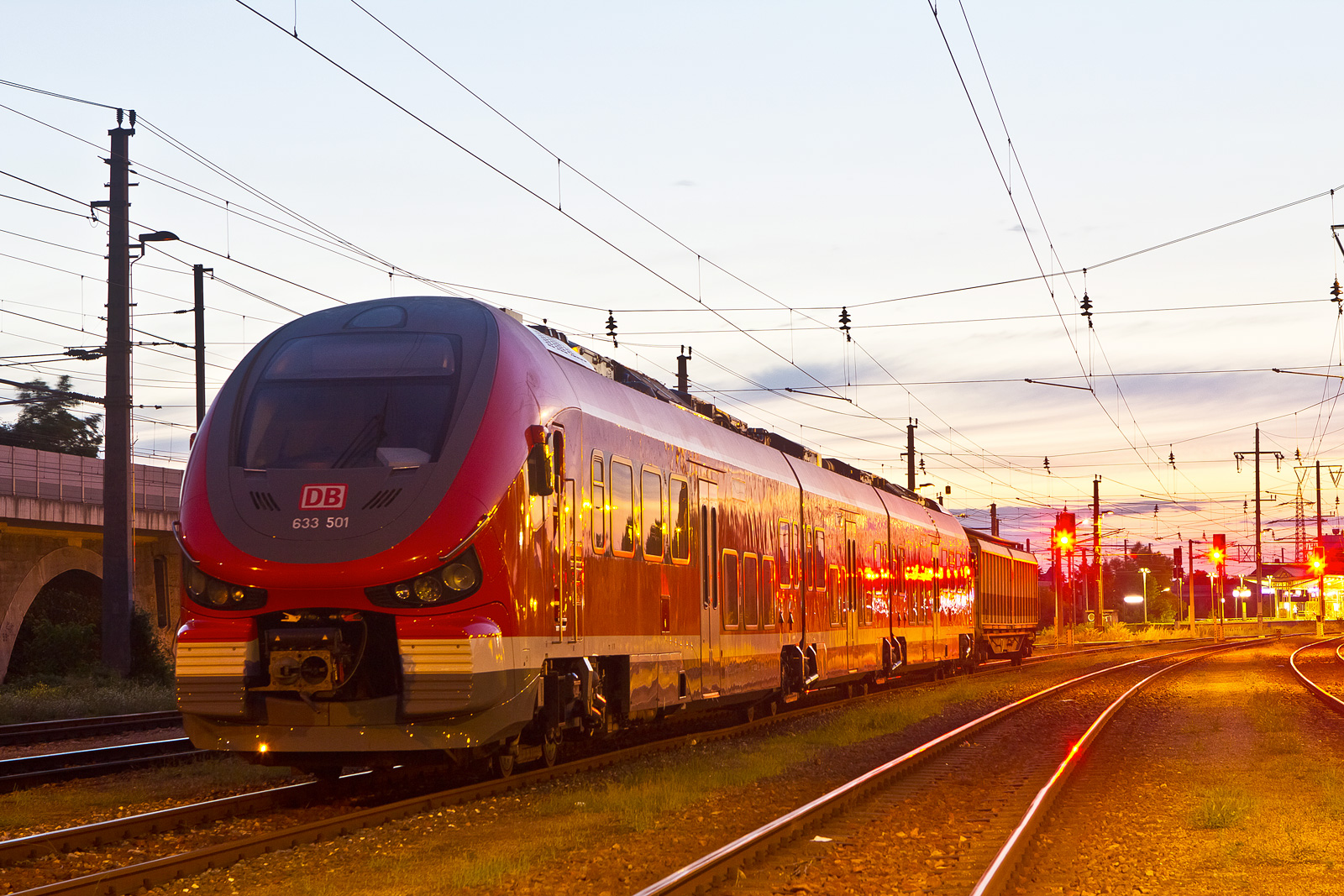 The different orders
During InnoTrans 2012 in Berlin, Pesa and Deutsche Bahn signed a framework agreement for 470 DMUs. This has resulted on four orders:
2013: 2x Homologation vehicles
1x 631 and 1x 633
a 2-car unit was not considered neccessary because German operator Regentalbahn had already placed an order for 12 such units for the Oberpfalzbahn (but this contract was eventually cancelled)
2013: 36x for the Sauerland network
20x 632 and 16x 633
Dortmund – Dorsten (starting December 2015)
Hagen – Kassel-Wilhelmshöhe (2016)
Unna – Neuenrade (2016)
Dortmund to Winterberg/Brilon Stadt, Lüdenscheid and Iserlohn (2016)
2014: 9x for the 'Dreieichberg' contract
2x 632 and 7x 633
Planned start: As of June 2016
line RB 61 (Frankfurt/M. Hbf – Dieburg)
2014: 26x for 'Dieselnetz Allgäu'
26x 633
Planned start: December 2017
lines connecting Ulm, Augsburg, Pfronten-Steinach and Lindau / Oberstdorf.
In 2017 Rynek Kolejowy published images of various 632/633s in production, enjoy.