Update 24.04.2018: This is 91 54 7365 002-5 CZ-CZL (!) – it is the second fully modernised EffiLiner 3000 electric locomotive. Before its modernisation, the locomotive was used by the Belgium railways (no.1201)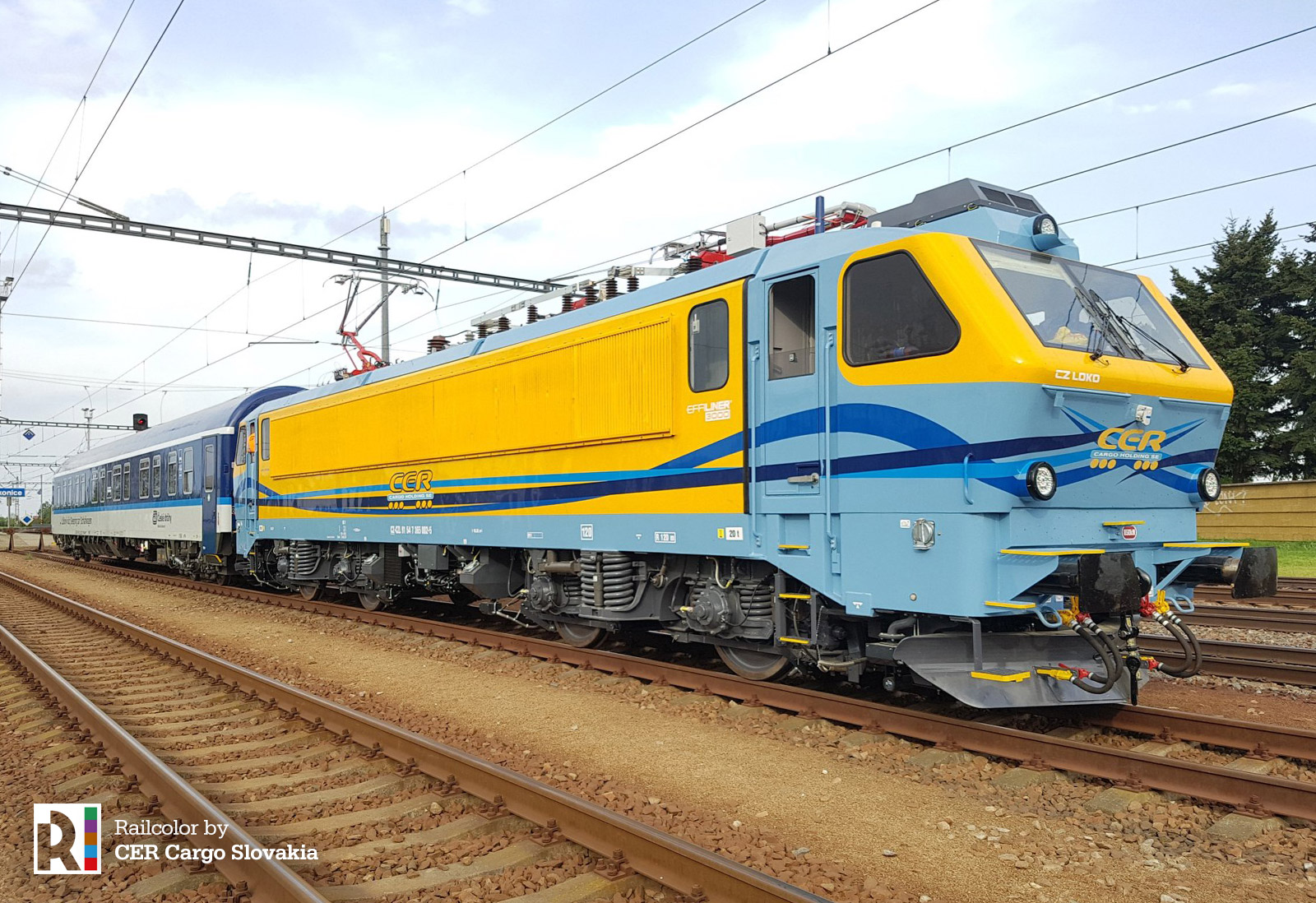 30.03.2018: CER Cargo is the second operator to receive a fully modernised 'EffiLiner 3000' electric from CZ Loko. The Czech manufacturer is currently assembling the designated '365 002' and CER Cargo gives us a sneak peek: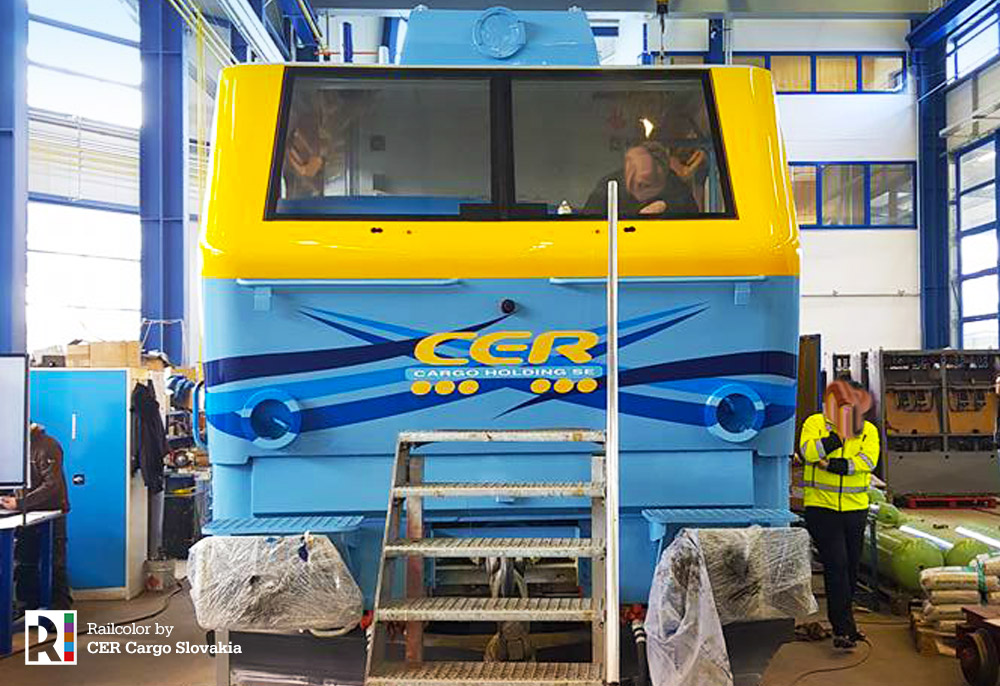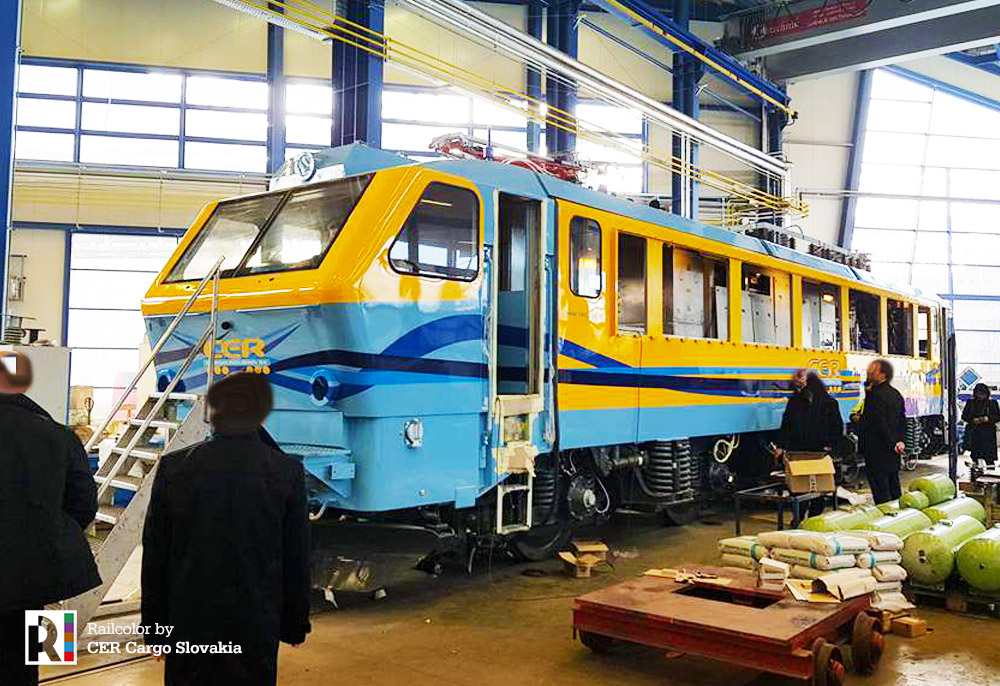 Hungarian rail freight operator CER Cargo Holding ordered one EffiLiner 3000 dual-system electric locomotive in December 2017. It will be operated by the CER Slovakia division and be used to haul freight trains in Hungary, Slovakia and the Czech Republic.
EffiLiner 3000 has a 2.910 kW power rating and a maximum speed of 120 km/h. It is a heavy modernised version of a decommissioned Belgian Class 12 locomotive.