In Europe, freight trains on high speed lines are practically non-existent. But things are changing in Italy. We recently reported about the plans of Italian operator Interporto Cargo Servizi to start using TRAXX MS3 locomotives with freight trains on the Bologna-Florence high-speed line during the night. But Mercitalia Fast takes the concept one step further by actually using a ETR 500 high speed train for freight transport.
The premise of Mercitalia is simple: "goods transported at high speed in a fast, punctual, and ecological way." Expected to start as soon as October this year, the innovative service will commence on the ~600 km line between Caserta and Bologna with a travel time of 3 hours and 20 minutes and an average speed of 180 km/h.
According to FS Group, Mercitalia Fast is designed to transport time sensitive products, in short and defined times, for customers such as express couriers, logistics operators, producers, distributors and real estate developers.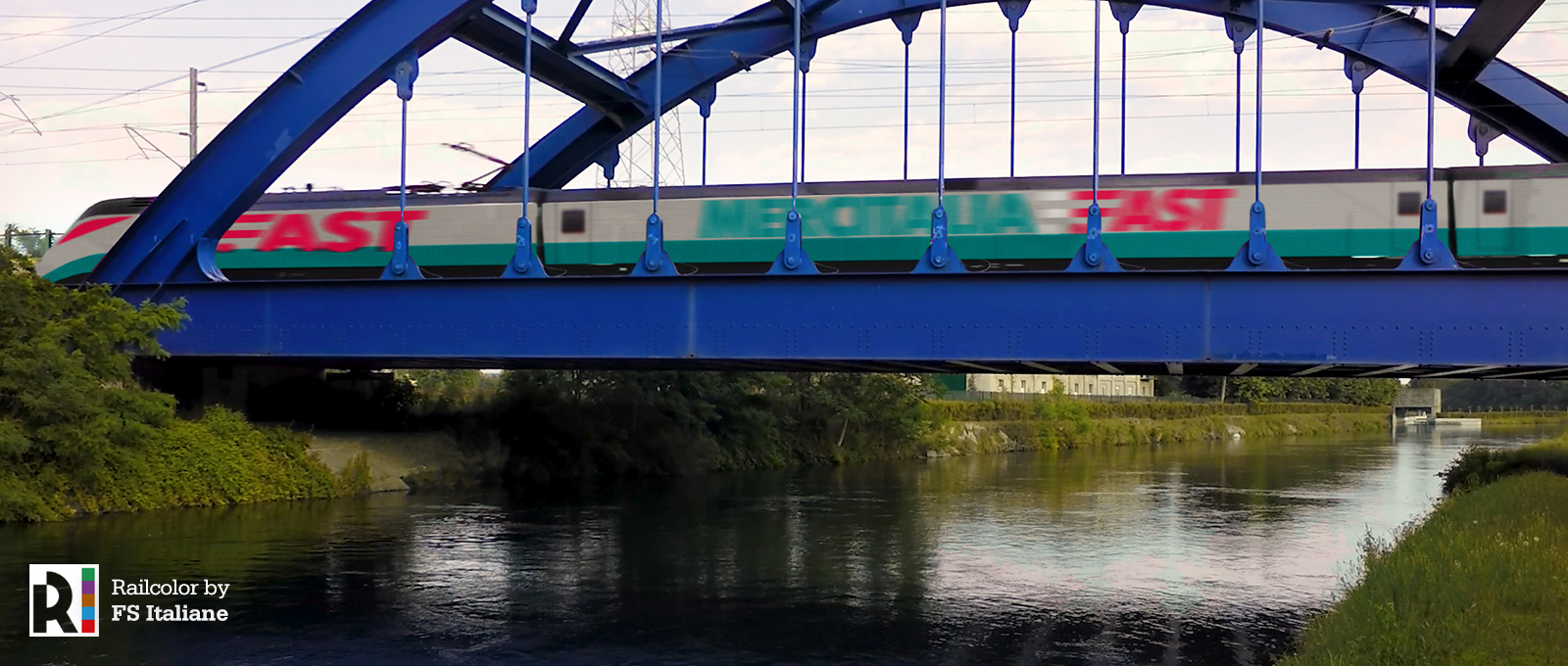 To do that, the operator will rely on a specially equipped ETR 500 (Elettro Treno Rapido, also known as Frecciarossa) trainset with the following specifications:
Maximum speed: 360 km/h
Power output: 8,800 kW
Electric systems: 3 kV DC, 25 kV 50 Hz AC or 1.5 kV DC (depending on the model)
Consist: two power cars in both ends plus s 12-car trainset with a capacity equivalent of 18 lorries or two Boeing 747 Cargo airplanes
Cargo type: 220 kg / 1m3 roll containers (70x80x180cm)
The service will be operational from October 2018 on the Caserta – Bologna line and vice versa, from the Caserta Marcianise and Bologna Interporto terminals. Travel time is 3 hours 20 minutes at an average speed of 180 kilometers per hour, from origin to destination.
"With the new Mercitalia Fast service we will use the High Speed / High Capacity network for freight transport. Our goal is to offer a tailor-made service to customers who need to deliver goods quickly, reliably and on time."
Marco Gosso Chief Executive of Mercitalia Logistics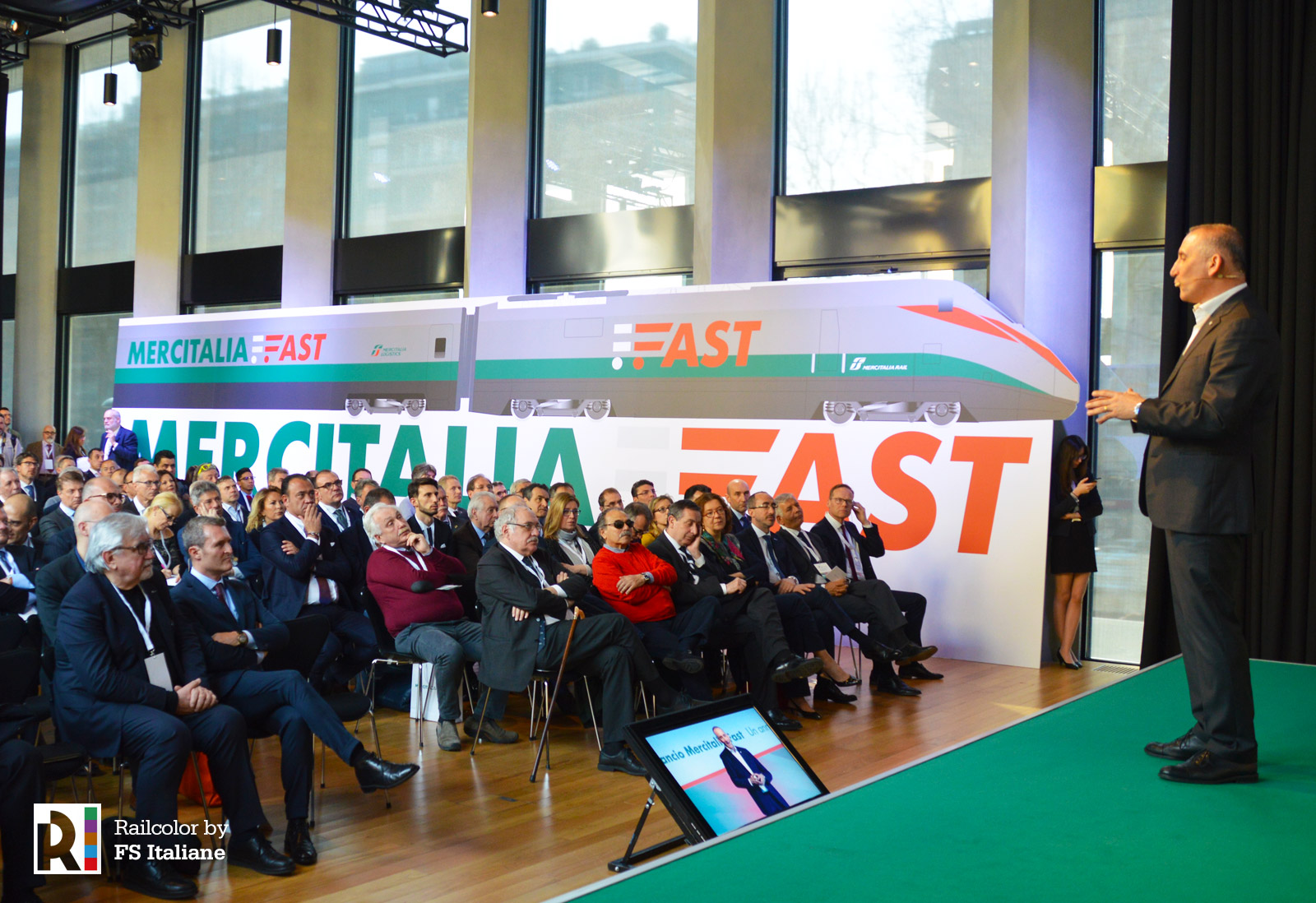 The first connection will be established via the Caserta Marcianise and Bologna Interporto terminals. Future plans are to the offer to other terminals in main Italian cities that can be reached by the HS/HC network such as: Turin, Novara, Milan, Brescia, Verona, Padua, Rome and Bari.
A further advantage of the high speed cargo trains is the carbon dioxide emissions reduction (up to 80%) compared to traditional road transport.