Two weeks ago, Bydgoszcz, a city in Western Poland with over 350.000 inhabitants, signed a contract with Pesa for the supply of three additional Swing trams as an extension of the previous contract to supply 18 vehicles. The new trams will be delivered in the first half of 2018.
On 5 December 2017, the Municipal Roads and Public Transport Authority (ZDMiKP) in Bydgoszcz, signed a € 3,9 mln contract with local manufacturer of rail vehicles Pesa for the delivery of three additional short Swing trams. The contract is an extension of the agreement of March 2017 for the supply of 18 Swing trams together with maintenance, repair packages and additional services.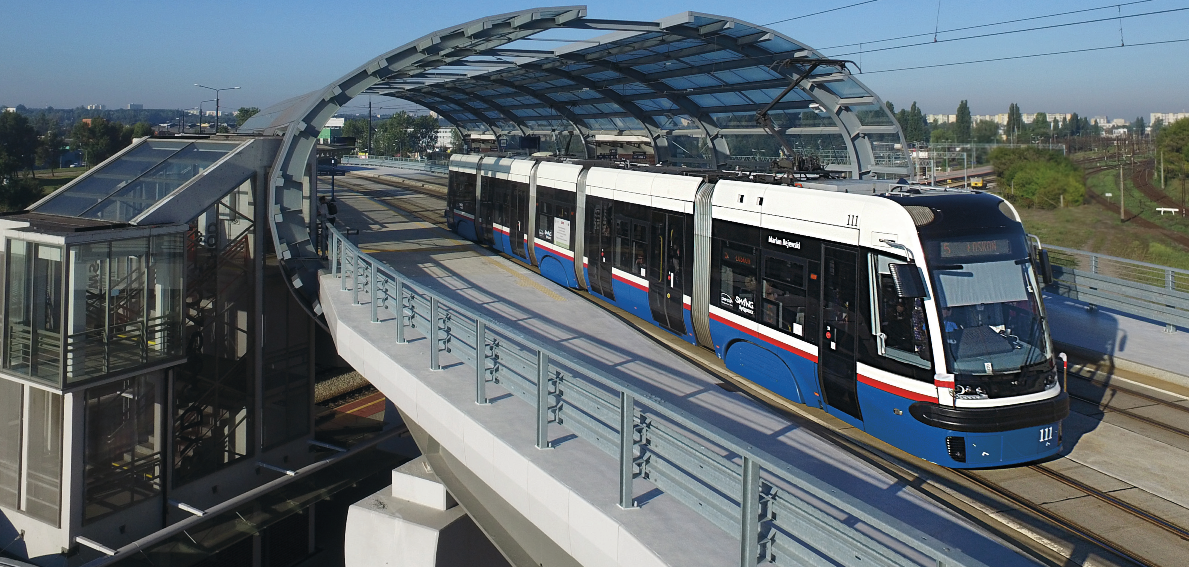 Overcoming public procurement rules
ZDMiKP Bydgoszcz decided to order free-hand delivery of the trams based on negotiations. Bydgoszcz was able to use a clause in a revised law on public procurement. A change of contractor would cause Bydgoszcz to purchase materials with different technical characteristics, as all trams ordered in recent years are Pesa Swings. This would result in technical incompatibility or disproportionate technical difficulties in using and maintaining these trams. In this situation, the contract may be awarded to the previous contractor, in this case Pesa.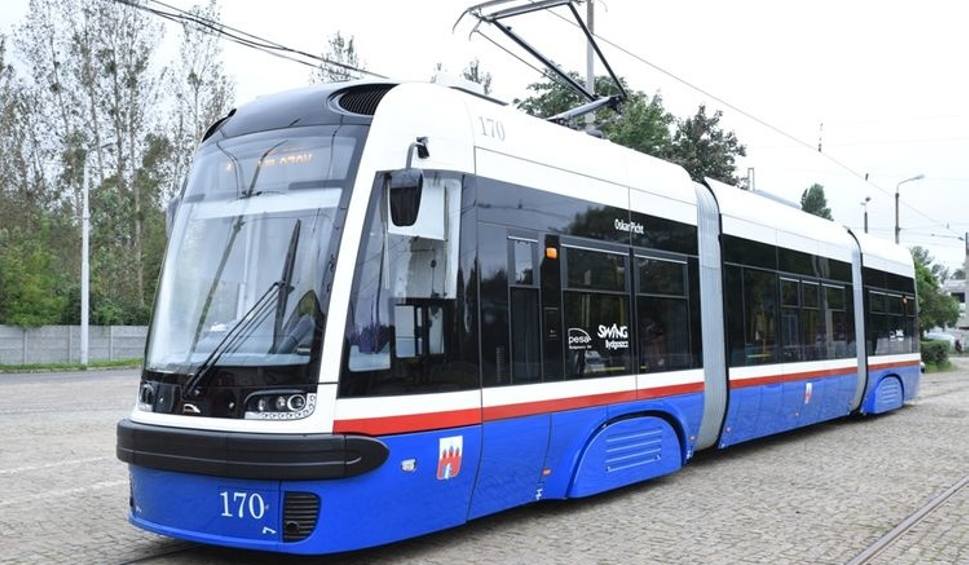 The new trams will be identical to the  short trams, type 121 NaB Swing, that have been delivered to Bydgoszcz in the March 2017 deal. This deal comprised fifteen 5-module (long) and three 3-module (short) 100% low floor trams. The 3-module trams will be 19 meters long and seat 25 passengers. On 21 September 2017 the first of the original 3-module trams made its first official ride. It was the five-hundredth vehicle manufactured by Pesa. Two weeks later the three 3-module vehicles began running on the less frequented routes.
ZDMiKP Bydgoszcz operates the local tram lines since 1994. But trams have been operating the city since 1888. The 11 lines network consist of 9 day-long lines and additional peak runs and seasonal runs during the holiday season. The network has a total length of 63,5 km in 1000 mm gauge.
Previous Pesa-Bydgoszcz contracts
Bydgoszcz already ordered 12 5-module Swing trams before to service the 10 km long Fordon route starting early 2016. These trams can be seen in the video below. Due to losing EU funding, Bydgoszcz and Pesa agreed the penalty was in the form of additional trams. Two Pesa Tramicus verhicles, a Pesa Swing predecessor, also make their rounds across Bydgoszcz.