The regional train of the future, what could it look like? The Südostbayernbahn (SOB), d.lab, DB Regio, the Bayerischen Eisenbahngesellschaft (BEG) and design studio Neomind decided to create a vision together. On 07.11.2017 they commonly presented the new 'Ideenzug', a 1:1 mock-up of a double decker coach with 22 modules to test hypotheses and evaluate design ideas.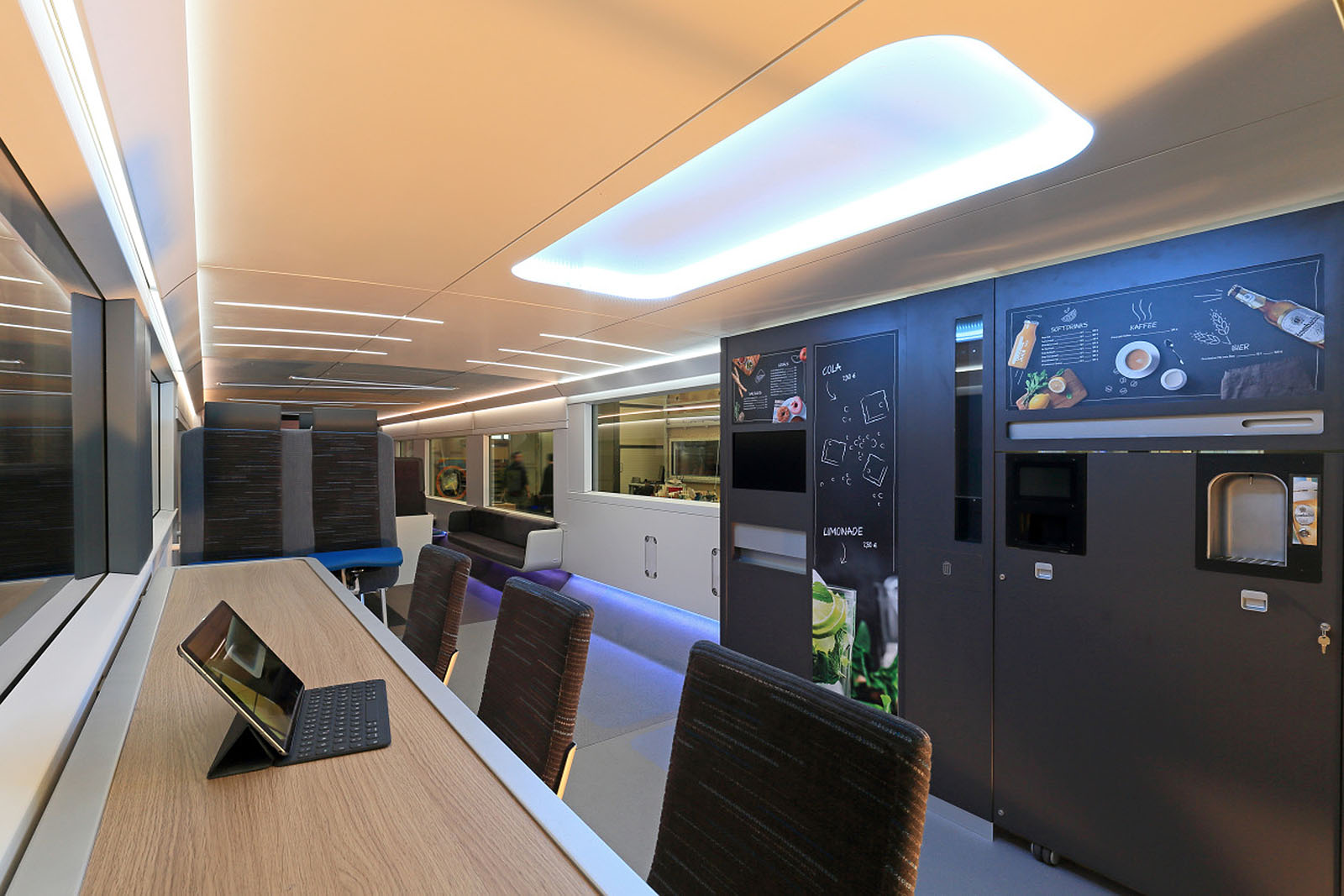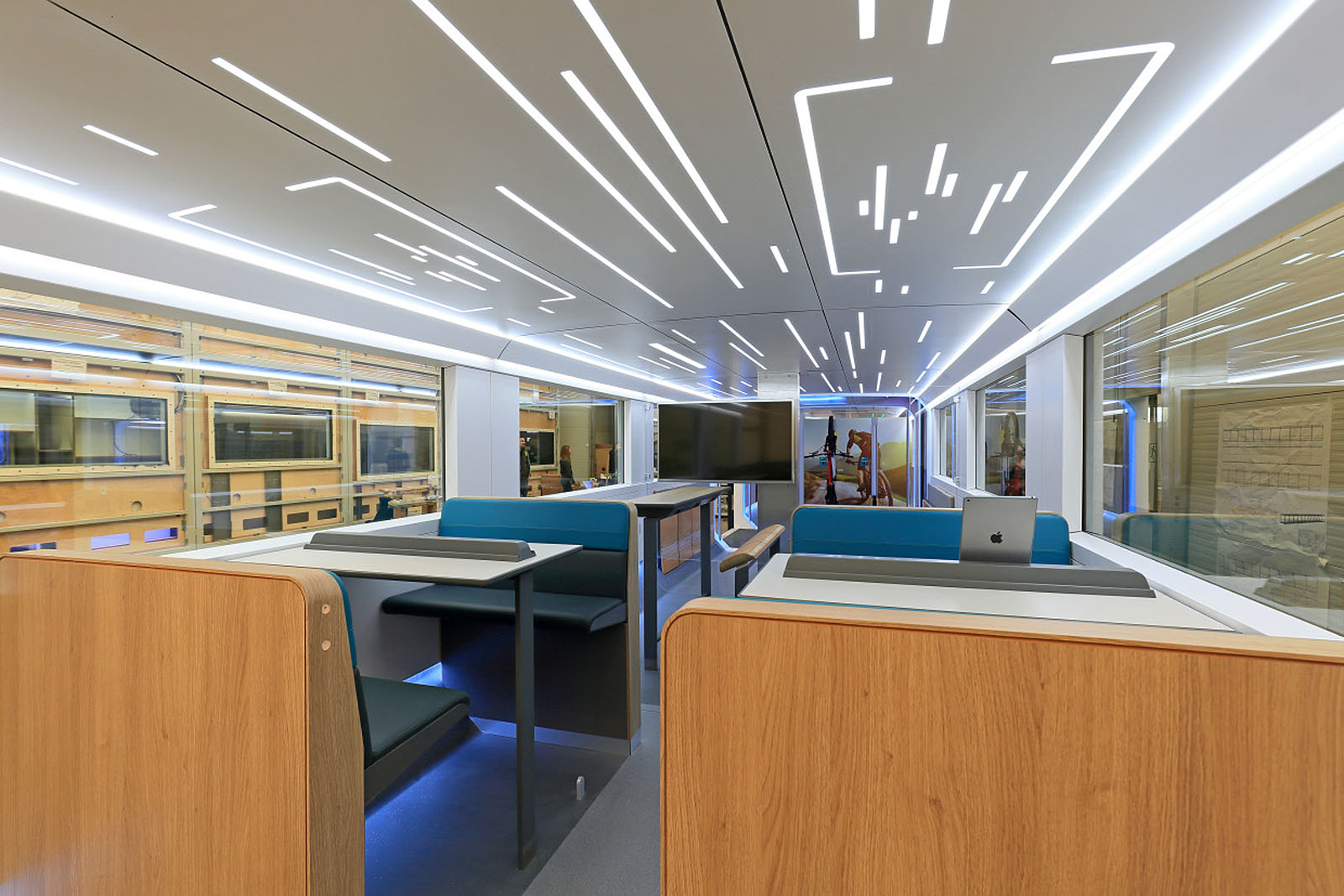 In a time we want to effective and efficient, we no longer want to sit down in a train and watch the landscape pass by. In the trains of the future this will surely still be possible, but the number of onboard activities will surely increase. We want to have choices. Nowadays all new trains already have wifi, power sockets and USB connectors, which is already a leap forward, making it possible to watch a movie, do some work, shop online for example. But what if you rethink the train completely? Rethink its atmosphere, its facilities, its interior, its comfort? What if you start with a clean slate, if all is possible.
The partners in this project state the main goal of the project is to accelerate innovation and to boost the popularity of (regional) train traveling as part of the intermodal transport mix of the future. The mock-up is created to is to be able to evaluate customers wishes in a realistic environment. Travellers were also actively involved in the idea generation and concept creation.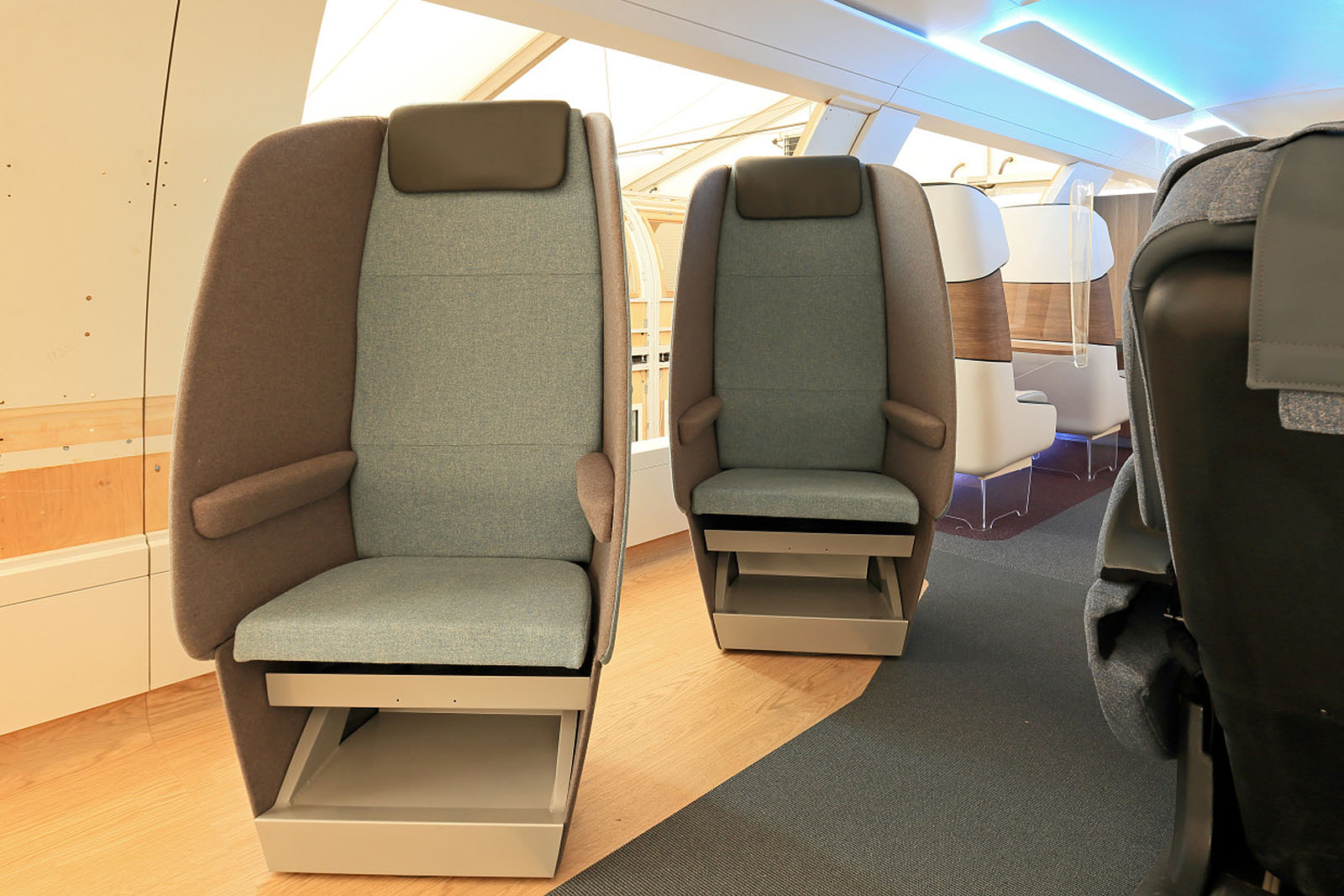 The images show a diverse train interior with many facilities that could enhance the travel experience. Some modules focus on relaxation, others on productivity or entertainment.
In the end the partners in this project want to evaluate ideas that can be included in future (re)design projects of rolling stock.
See all images in this slideshow presentation: